As part of our pan-African expansion plans, Autochek Ghana recently launched an office in Accra. This was designed to increase our footprint in Ghana as we continue to enable digital solutions that will drive seamless and safe automotive commerce experience across the African continent. Below are 9 things you should know about Autochek's expansion plan in Ghana.
The Official Launch on January 28th
Our office launch was followed by the official Autochek Ghana launch event on January 28th, 2021 and was well attended by prominent personalities, industry heads, the media and a host of experts within the automotive industry in Nigeria and Ghana.

Autochek Revolves Around All Things Cars
For Autochek, the plan is to transform the business of buying, selling and maintaining cars using the power of technology. This isn't just limited to the buying and selling of cars. Rather, it revolves around all things cars; from car buying to after-sales support and helping car owners sell/swap their cars.
Autochek Raised US$3.4 million
Autochek commenced operations in Ghana to support the delivery of technology-driven solutions and raised a US$3.4 million pre-seed funding round.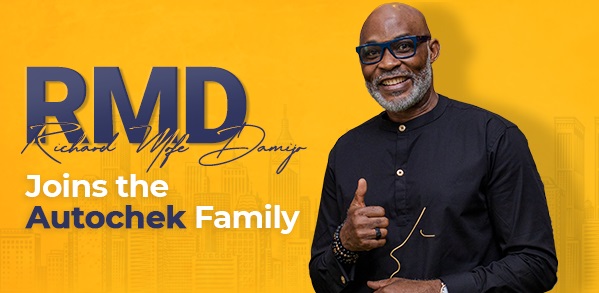 RMD Joins the Autochek Family
In 2020, Nigerian actor, writer, producer, lawyer and former Commissioner for Culture and Tourism in Delta State, Richard Mofe-Damijo also known as RMD officially joined the Autochek family as a brand ambassador. He was spotted at the Autochek Ghana office during the launch and had a lot of interesting things to say about the power of innovation driving the Autochek brand.
Autochek Was Once Known as Cheki
Autochek, formerly Cheki, is consolidating the impressive work that Cheki Ghana has done over the last decade; using data to create a complete solution that caters to car buying, car selling and vehicle repairs/servicing in Ghana.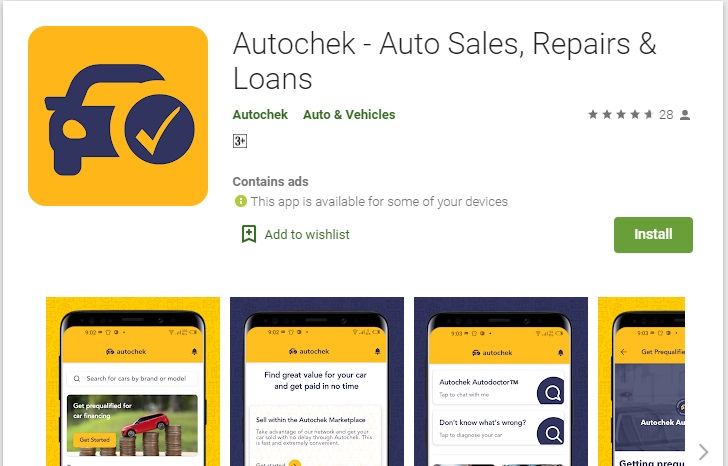 Autochek is Available on Google Play Store
Ghanaians can now enjoy the convenience and safety of buying cars via the Autochek App (available on the Google Play Store) or the Autochek website knowing that all cars listed online have gone through a thorough 150-point inspection process. The App also gives you quick access to vehicle maintenance as well as an opportunity to sell/swap your cars without stress.
The Autochek Ecosystem Engenders Safety & Trust
Autochek isn't just about car buyers and car owners as it has onboarded auto dealers and auto workshops across Ghana who can now rely on getting quality leads to help them grow their business.
Rather than driving around Ghana looking for auto workshops, car owners can easily book appointments to have their cars serviced or fixed; knowing that their cars are in the hands of specialists and technicians under the Autochek partner network.
By focusing on the needs of both customers and dealers, Autochek is building an ecosystem of solutions for all things cars, which will deliver an unrivalled customer experience.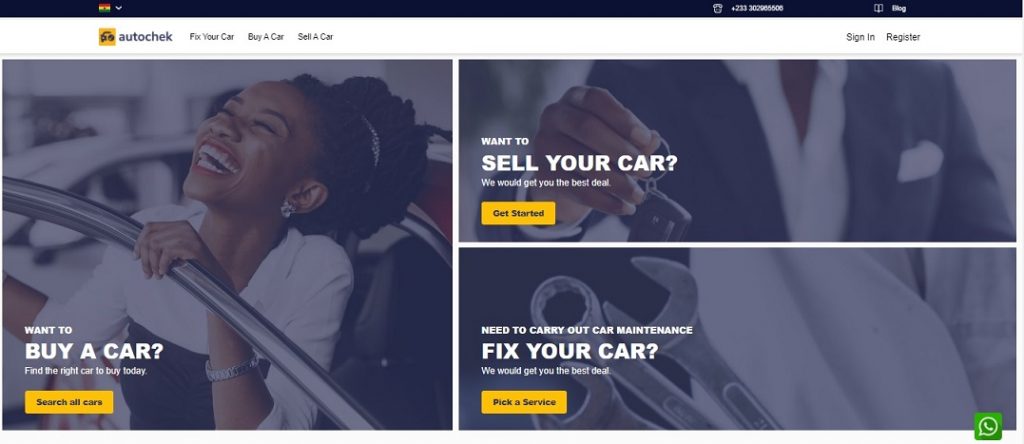 Autochek's CEO Talks About the Plan
"We are excited to be in Ghana and to be part of the ecosystem. The government is doing a lot of great work to support the automotive industry but there is also a need to make sure that vehicles meet a certain standard before they are bought or sold locally. This is where we hope to bring our expertise to create an effective and efficient marketplace for everybody," said Etop Ikpe, Chief Executive Officer (CEO) and co-founder of Autochek.
(Visited 682 times, 1 visits today)