Some cars are designed to look intimidating while we have those that are built for speed – The Bugatti Chiron has both and recently became a hot topic after it crossed the 300 mph speed record.
To explain how this happened and to put it into proper context, we will highlight specific facts and share the video with you.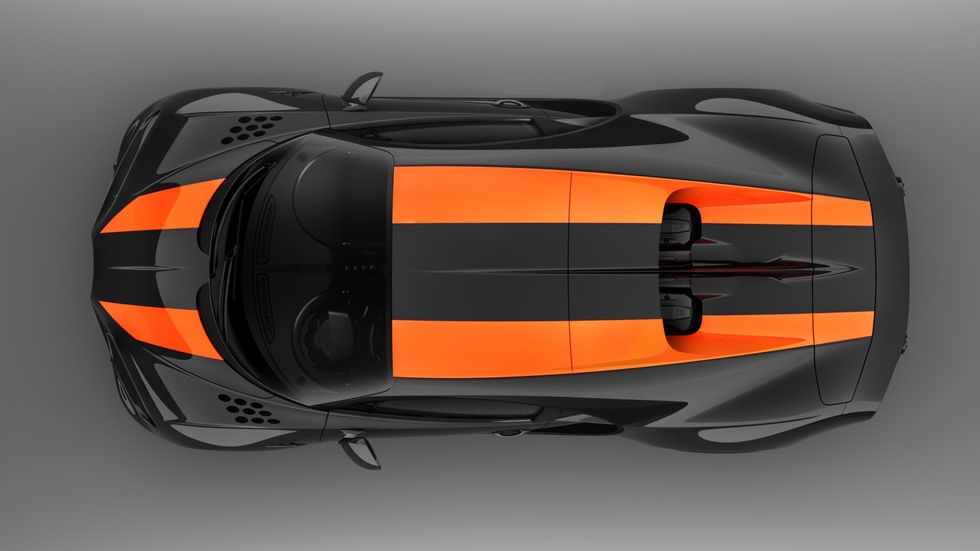 It Was Thought to be Impossible…
Not a lot of people had imagined that the Bugatti Chiron could ever reach a speed of 300 mph let alone shatter it but it happened.
Faster Than a Commercial Airline Taking Off
The speed most commercial airlines reach just before take-off is 150 mph. What this means is that the Bugatti Chiron was going twice as fast and was still gaining speed.
According to transportation reporter at The Verge, Andrew J. Hawkins, this came as a shock. "So when Bugatti announced today that its Chiron hypercar has smashed through the 300 mph barrier, my brain just found it difficult to accept that such a thing was possible."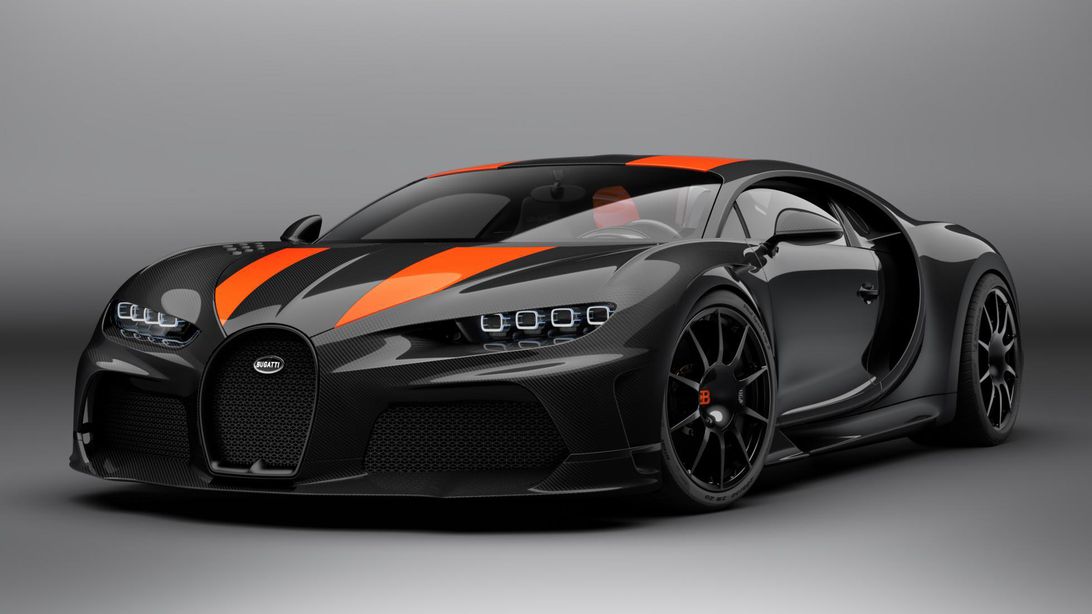 Who Drove the Car?
The man behind the wheels and in the centre of all the storm is Andy Wallace, Le Mans winner and Bugatti test driver. He reached a top speed of 304.773 mph (490.484 km/h) on August 2nd on the VW-owned test track at Ehra-Lessien in the German state of Lower Saxony.
How Fast is 300 mph?
In case you're struggling to comprehend how fast 300 mph really is, let's break it down. At 300 mph, you are moving fast enough to cover the length of a football field. It doesn't even matter which type/version of football you prefer – the Bugatti Chiron was that fast and that is a fact.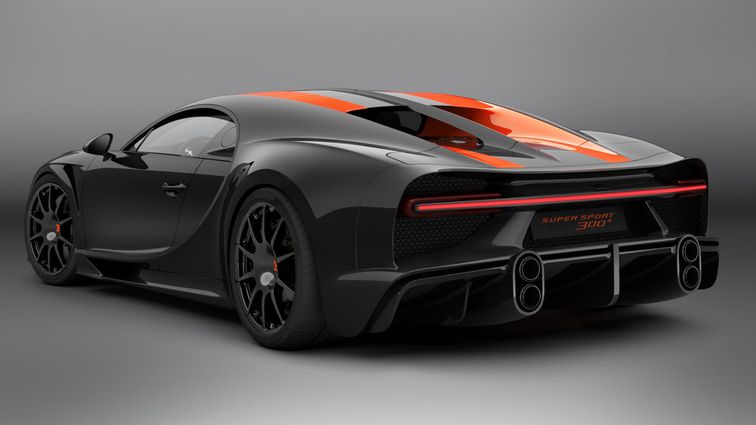 How Did Wallace Drive at 300 mph?
One of the biggest questions that greeted the driver, Wallace's seat is how he did it without the Bugatti Chiron flying apart. According to Bugatti, Wallace gradually worked his way up to the top speed from 300 km/h in 50 km/h increments.
To be sure that the car was optimally balanced in terms of lift and downforce as well as ensuring all the conditions were right, Wallace had to keep the increments at 50 km/h.
Ordinarily, when you drive a car at a top speed of 300 mph, you need to genuinely worry about the possibility of the car launching itself into the air.
According to Stefan Ellrott, head of development at Bugatti, "You have to make sure the car stays on the ground."
Who Reported the News?
The feat recorded by the Bugatti Chiron was exclusively reported by Top Gear, which noted that the velocity was verified by the TÜV – Germany's Technical Inspection Association.
With a new speed of 305 mph, the Bugatti Chiron beat records previously set by SSC (256.18 mph, 2007), Hennessey (270.49 mph, 2013) and Koenigsegg (284.55 mph, 2017).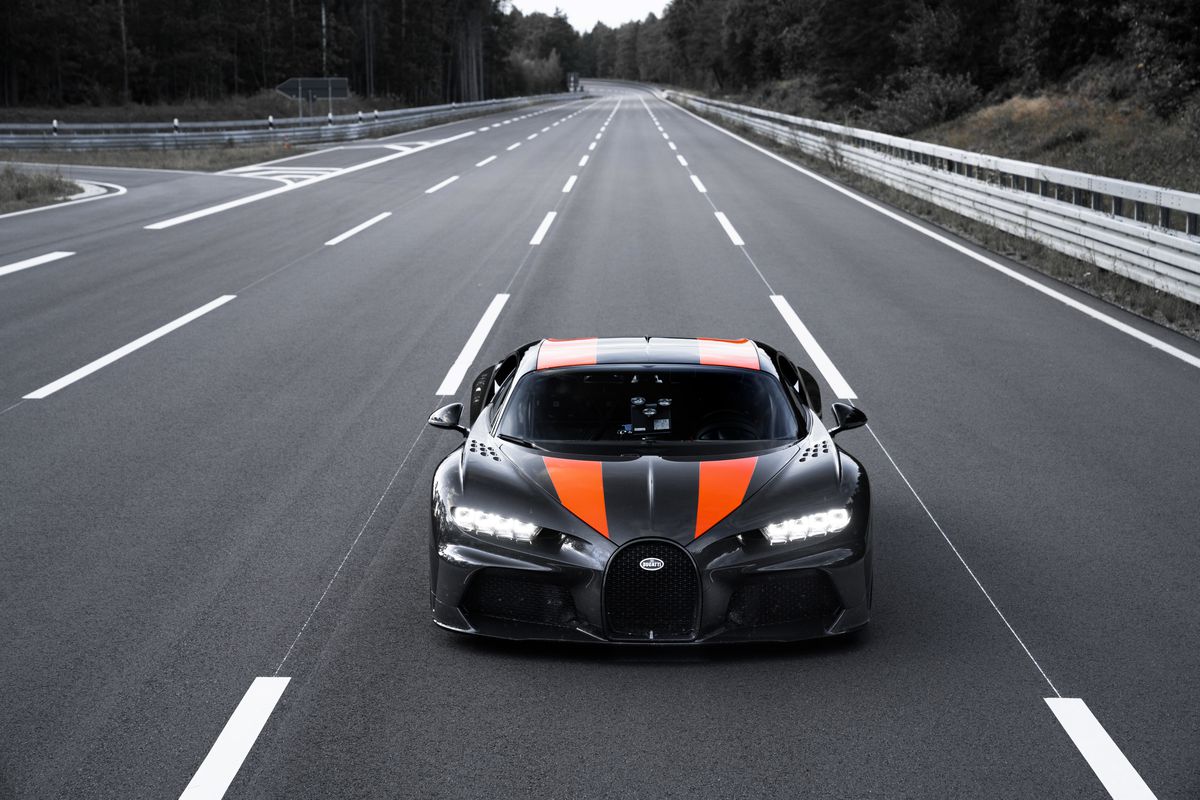 Bad News For Those Interested Buyers
If you're interested in buying the Bugatti Chiron that shattered the 300 mph record, you'll have to wait. The car that set the new record is a prototype version of the Chiron that is not yet available for you and the rest of your billionaire pals across the globe.
The original Chiron was unveiled in 2016 with a rating of 0 to 100 km/h in less than 2.5 seconds. It came with 16 cylinders with four turbochargers, a total power output of 1,500 horsepower, and a $3 million price tag. Last year, the French automaker released a Chiron Sport that weighed about 40 pounds less but cost $260,000 (N93.6 million) more than a normal Chiron.
What Does It Feel Like to Drive a Fast Car?
In 2016, Jason Harper, an auto columnist described what if felt like to drive at 200 mph and he put it this way, "You're basically in the death zone." If that's the case, how would you describe the experience of driving a Bugatti Chiron at 304.77 mph (490.48 kph)? Tell us what you think in the comment section after you watch the video below.
(Visited 534 times, 1 visits today)