Cars are not just machines designed for moving from one place to another. Cars speak a lot about a person's personality, taste, class, and financial capacity. In Nigeria, the most popular cars roaming the roads speak eloquently to these qualities. Below is a list of the 10 most loved cars by Nigerians as frequently seen on Nigerian roads as well as their prices.
1. Toyota Corolla
Nigerians' love for this vehicle is clearly on the high side. The Corolla is Toyota's best-selling car model all over the world. In 1997, it recorded its highest sale both in Nigeria and around the globe. At a point, it was the official car of most Nigerian banks and government establishment that issue car loans/official cars to their employees.
The car is conspicuous on Nigerian roads and this has a lot to do with the fuel efficiency, low cost of maintenance and great design. It has great resale value in the Nigerian market and is also the all-time favourite for first-time car buyers. A new 2019 Corolla costs between N15 million to N20 million while the starting price for used Toyota Corolla cars is N800,000.
2. Toyota Camry
There is no official tale yet about how Toyota managed to make two of their products the major cars on Nigerian roads. But what is official for now is that the Camry is a common sight on Nigerian roads. It is loved by many Nigerians and has enjoyed this status for so many years as it continues to churn out model after model.
The Camry is perhaps currently the highest selling Toyota product in Nigeria to the extent that even a used Camry enjoys as much demand in the car market as the new one.
Nigerians love the Toyota Camry because it is affordable, fuel-efficient and rugged enough for the controversial condition of most of the roads in the country. To top it up, it requires little money to maintain. So ask yourself why many Nigerians from different social class won't like the Camry? A new Camry goes for about N15 million to N30 million naira while used Toyota Camry cars have a starting price of N600,000. The precise pricing is, however, largely dependent on the model.
3. Honda Accord
The Honda Accord has grown in popularity over the past few years to claim its place as a strong alternative and fierce competitor to the Toyota Corolla and Camry. It has huge patronage among Nigerians and shares the Nigerian roads with other Toyota brands because of its beautiful design, interior and breath-taking dashboard. It is even sometimes rated above the Toyota brands.
The car provides for all social classes in Nigeria but falls short against the Toyota in cost maintenance, fuel efficiency and durability on Nigerian roads. Used Honda Accord cars in Nigeria have a starting price of N500,000. Meanwhile, the manufacturer recalled the 2012 model off the market and released prices for other new models every year.
4. Toyota Sienna
The Toyota Sienna is the most popular minivan found on Nigerian roads. It is suitable for families and has also become the official vehicle of some transport companies in Nigeria.
Nigerians prefer the Sienna because of space and the durability it offers. It can fit a family of six and this spacious feature is the reason transport companies love Sienna.
On top of its spacious advantage, is the trademark low cost of maintenance that the Toyota products are known. It is like an alternative to the Sports Utility Vehicle and a new Toyota Sienna 2019 model costs between N18 million to N30 million naira. Meanwhile, used Toyota Sienna cars have a starting price of N600,000.
5. Volkswagen Golf
The Volkswagen Golf took over the Nigerian car market like a blast. Numerous Nigerians opted for this car because of its affordability and ruggedness. It was the toast of low-income earners at first, but with the introduction of many more designs, other income groups also joined the patronage.
It is durable and stylish. Locally used Golf cars have a starting price of N650,000.
6. Range Rover Sport
This is by far, a car for the high-income earners in Nigeria and is a measure of financial success. Nigerian celebrities have, however, cornered this car as a sign of their arrival in the industry. If you are a regular listener of Nigerian songs, you would easily remember this lyric, "Mama when I hammer, I will buy you Range Rover."
The Range Rover Sport is a huge marker of class. It is also loved by Nigerians because of its sporty design, muscular stance and breath-taking road performance. A new Range Rover Sports 2019 costs about N84 million while used Range Rover cars have a starting price of N6 million.
7. Lexus RX 350
The Lexus RX 350 was at a time, the most sought after Lexus in Nigeria. It offers lots of standard safety technology, blissful ride and is a top-rated luxury midsize SUV. It is a great daily commuter, with a strong engine and spacious seats that smell of comfort. A new Lexus RX350 2017 goes for about N27 million to N30 million while used Lexus RX cars have a starting price of N800,000.
8. Toyota Venza
The Toyota Venza is a recent addition to the Toyota family in Nigeria but it is fast capturing the hearts of many Nigerians as made evident in their growing numbers on Nigerian roads.
The Venza is an SUV that is not so big but has a premium look that is both beautiful and captivating. Though not as old as the Camry or Corolla in the country, it has gained enough popularity to make its spare parts readily available in Nigeria.
Another reason for the fast rise of the Venza is the fact that mechanics who know how to handle other Toyota brands are able to run maintenance checks on the Venza as well. This solves the issue of fixing problems around it. A brand new Venza goes for about N18 million to N35 million while used Toyota Venza cars have a starting price of N3.2 million.
9. Mercedes-Benz G Class
This list will be incomplete without the mention of the Mercedes Benz G Class popularly called 'G-Wagon' in Nigeria. It is classy, fashionable and exclusive. It has an imposing presence whenever it appears on Nigerian roads and is a favourite car for Nigerian celebrities and politicians. The newest model costs between N70 million and N200 million naira in Nigeria while used Mercedes Benz G Class cars have a starting price of N5.6 million.
10. Toyota Highlander
The Toyota Highlander has been wowing users since 2000 when its first model was officially launched. It is one of the best Toyota SUVs in Nigeria and comes with a smooth and comfortable air around it.
Just like the Camry and Corolla, its spare parts are readily available and affordable in Nigeria. The commanding presence of the Highlander in the Nigerian market has a lot to do with it having one of the nicest cabins and interiors, as well an indescribable luxury and classy touch compared to other SUVs in its league. A new Highlander costs about N20 million to N28 million in Nigeria while the starting price for used Toyota Highlander cars currently starts from N1.2 million.
By the way, if you are interested in getting a car loan in Nigeria, you can get started by applying for one from Cheki Finance. Get started here.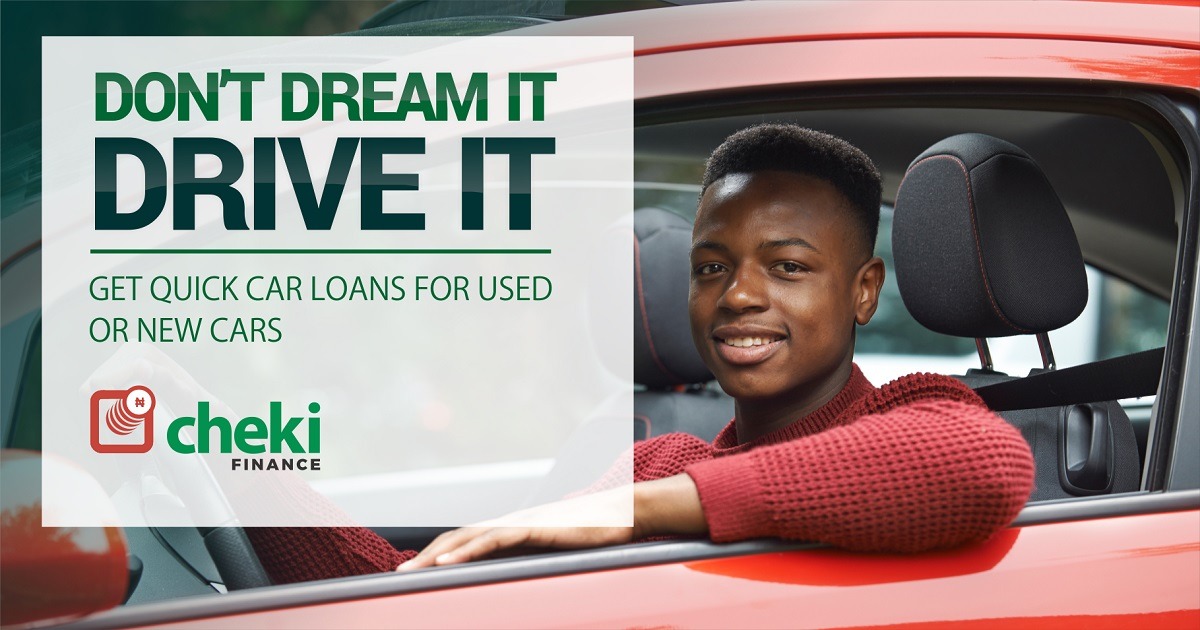 (Visited 291 times, 1 visits today)