Every day, people make attempts to get the best deals in real estate. Here's your chance.
Pennek is giving away an amazing 25% discounts when you make a deposit of 3-5m on all our properties.
So, when you make a deposit of 3-5m for a duplex or 500k for a plot of land, with C of O, just a few minutes away from VGC, you get 25% off.
Imagine what you could do with that saving. That's massive, right?
Our Ultra-modern 3 bedroom Terrace Duplex is the best home for your family and a serene environment to live life.
We hereby invite you to sign up to cash in on this offer. Our sales agents would contact you and a suitable day for inspection and other details required.
4 bedroom Terrace Duplexes and 5 bedroom Semi-detached Duplexes is also available while the flexible payment plan is available from 3months to 36months.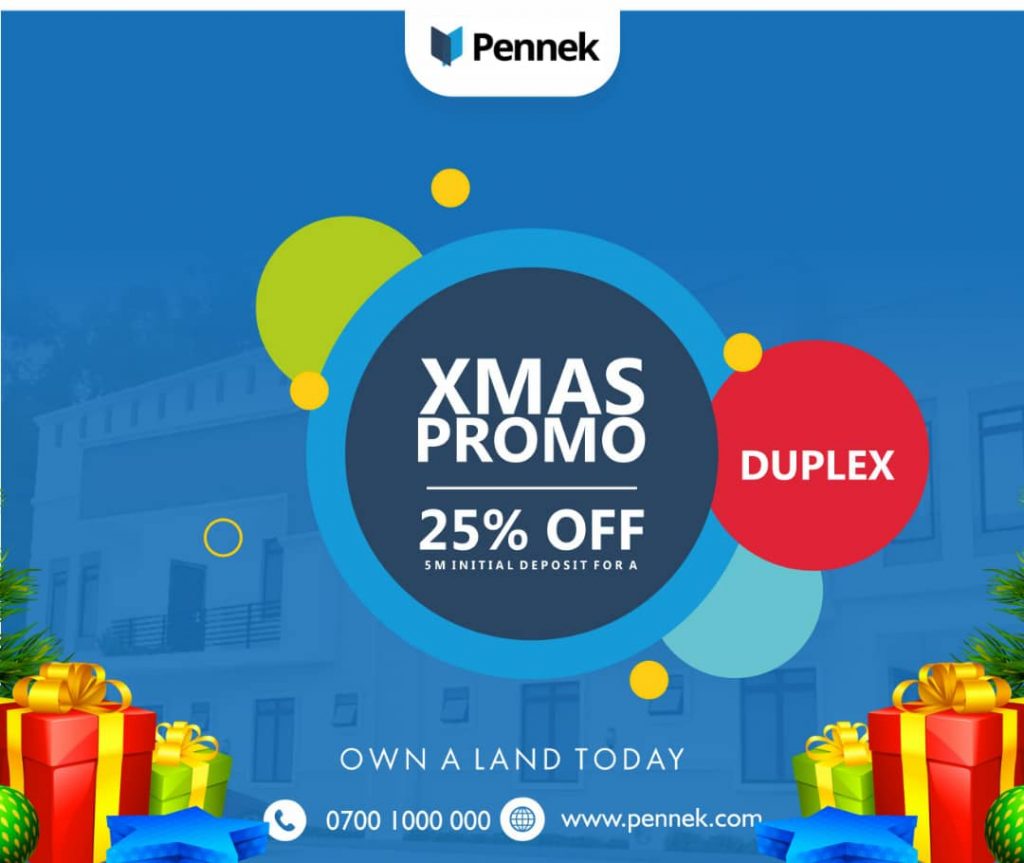 To get your own 25% discount on duplexes or plots of land in Lekki, Ibeju-Lekki, Awka and Owerri, click HERE or call:
0700 1000 000
08032692422
0905 555 7516
0808 227 2069
Terms and conditions apply. Meanwhile, the Annex Features available to you include:
Twelve (12) minutes from Victoria Garden City (V.G.C.) Before Crown Estate
In the Immediate Vicinity of The New Shoprite Novare Mall TM, Emperor Estate, Diamond Estate.
Minimum Deposit
Price – NGN 21,500,000
Title – CofO
Compared to other forms of investments, history has shown that investing in real estate remains a reliable and safe investment option.
This is particularly so in our part of the world, where there are no natural disasters such as hurricanes, earthquakes, volcanoes, typhoons and so on. The prevailing climatic and geophysical conditions make investing in real estate one of the most certain.
Pennek Nigeria Limited is a real estate investment firm, which specialises in the procurement and offering of choice plots of land in areas proven to yield the highest returns on investment (ROI) in the rapidly-developing Lekki and Ibeju-Lekki axis of Lagos State.
(Visited 375 times, 1 visits today)