Toyota with lots of help from BMW brings back a sports car legend from Japan. The fifth generation of this iconic sports car marked a return after 21 years since the last model ceased production as it was unveiled at the 2019 Detroit Auto Show. It goes on sale as a 2020 model with a high-performance size cylinder engine and Toyota's latest technology. Unlike its predecessor, the fifth generation Supra wasn't developed in house by Toyota but in collaboration with BMW from which Toyota borrowed the chassis, engine and transmissions.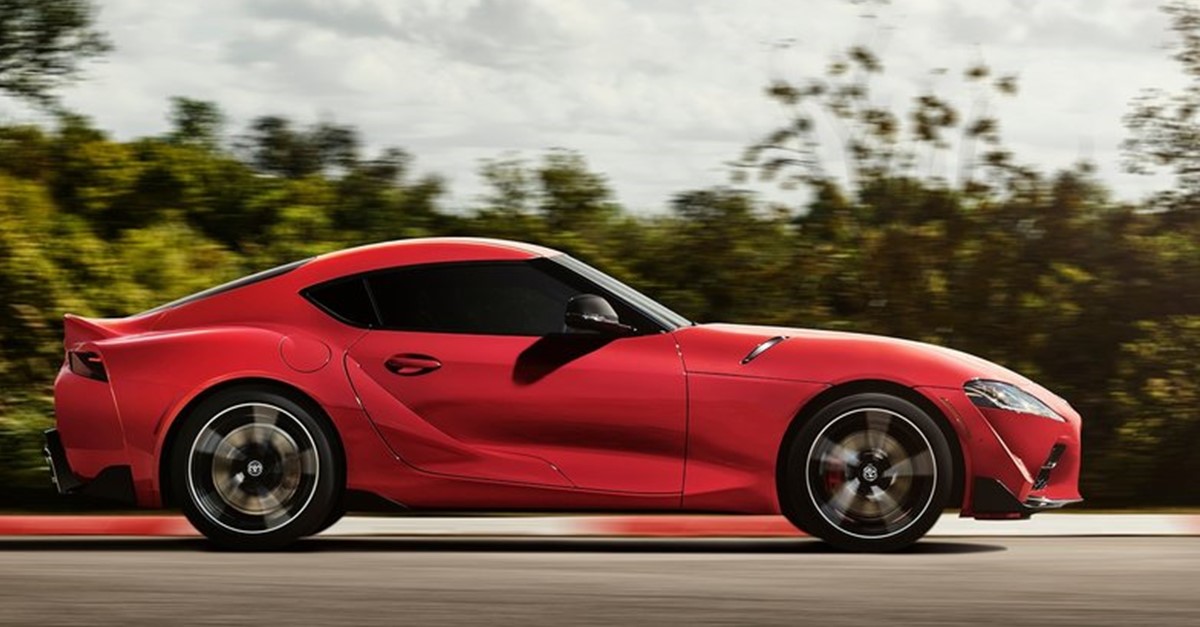 The Specs
Let's hit the big stuff – The Supra is powered by a 3.0 inline 6 producing 335hp at 365ib-ft of torque from a single turbo engine. An 8-speed torque converter automatic transmission is the only gearbox available right now and it does 0 to 60mph in 4.1 seconds with an electronically limited top speed of 155mph and a curb weight of 3397pounds. There is also a base 2.0 inline 4 cylinder engine available in Japan and Europe also BMW sourced, it produces 197hp and 236ib-ft.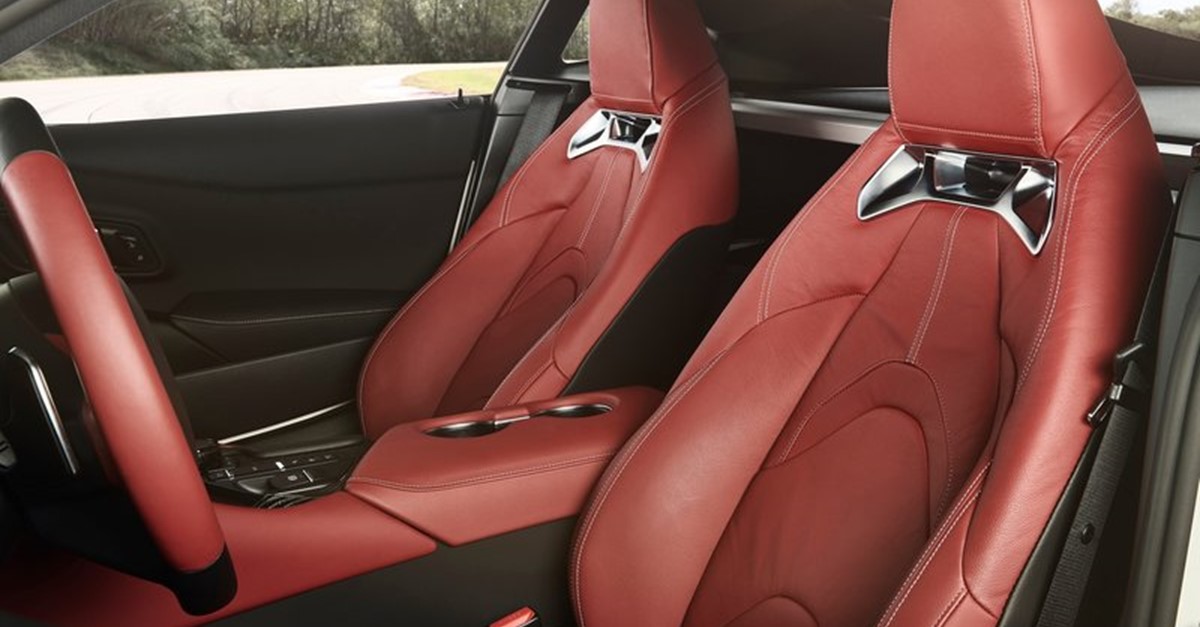 Racing-Inspired Seats
Toyota designed the new Supra to be both an everyday sports car and an occasional track car. To that end, it's sports seats, which features integrated head restraints were inspired by racing. The seats use a narrow main section combined with the shoulder bolsters to firmly hold the driver and passenger, a higher trim level will feature heated and leather-trimmed seats while standard models will come in Alcantara power seats with memory function
Supra's smartly trimmed luggage area accessed via a lightweight composite hatch offers capacity for 2 people to pack a weekend getaway. The compartment is shaped to accommodate long items such as a track day toolkit.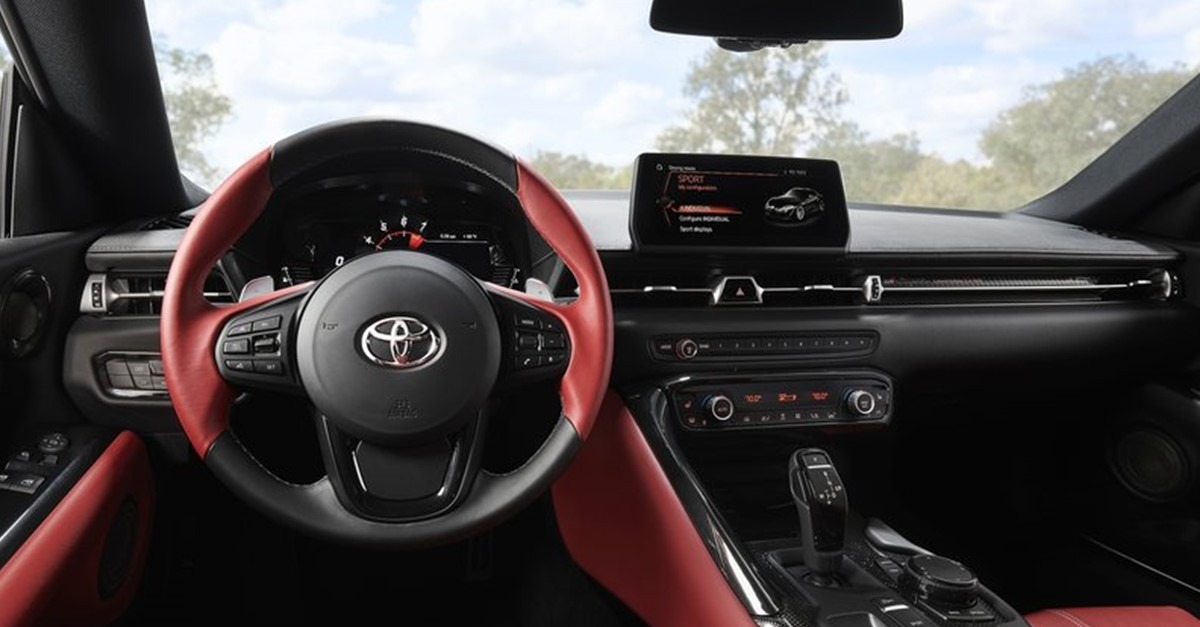 Interior Layout
The dashboard of the Supra is unique, low and narrow. It is the kind of dash you'd expect to see in a proper sports car. Toyota nailed it going with a simple and clean design.
The infotainment display placed high above the centre stack is a bit disruptive but remains attractive overall. The centre stack is also somewhat clean, the upper tie includes 2 AC vents, while the lower tie features 2 command panels. The one in the middle is obviously borrowed from the BMW Z4. The centre also seems similar to the BMW; especially the revised gear selector and the big knob on the passenger side. The console itself is symmetrical with an additional separation wall on the driver's side; for a driver-centric layout. The new Supra will feature a state of the art multimedia and connectivity experience, the 3.0 grade features a 6.5inch display that can be operated by the rotary controller on the console as well as Bluetooth/iPod capability. The 3.0 premium has an 8.8 inch with JBL audio system and wireless car play and wireless phone charging.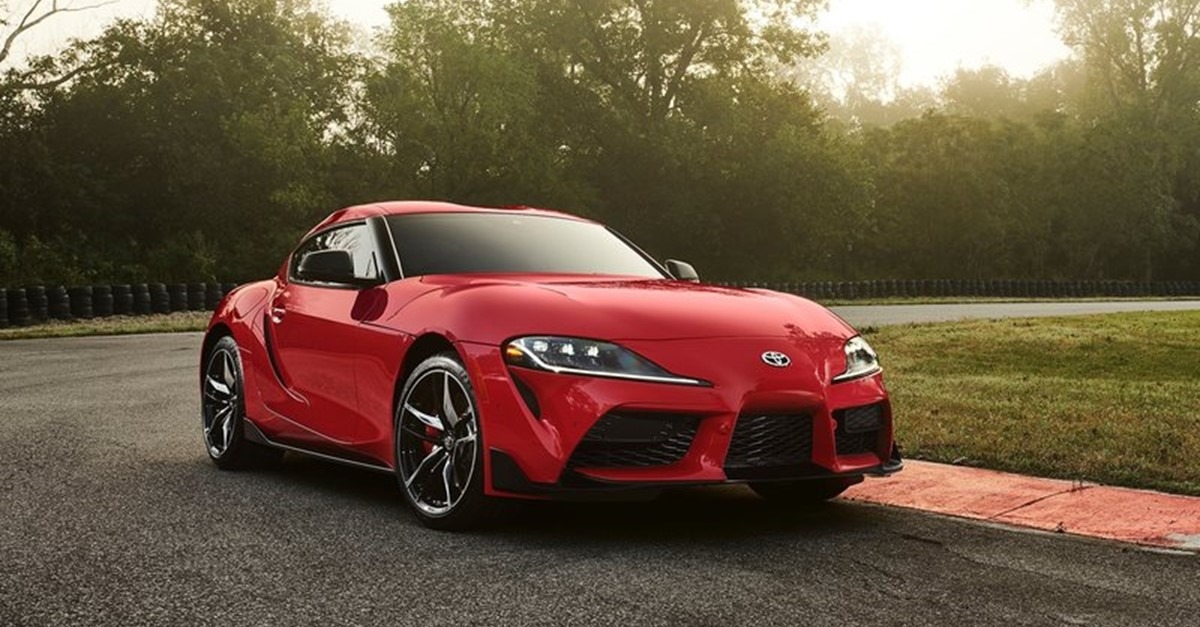 Suspension and Brakes
The suspension set up is again similar to the BMW Z4 down to the double joint spring struts at the front and the multi-link layout to the rear. The latter includes a five-arm construction of light aluminium to reduce weight with steel added to the key areas for extra strength and durability.
The front subframe and control arm mounting points were also revised for even more precise cornering. All Supras come standard with an Adaptive Variable Suspension – This system instantly adjusts damping force based on driver input and road conditions and it's of two settings; Normal and Sport.
Braking power comes from Motorsports inspired rotors and calliper at all four corners. Up front, the rotors measure 13.7 inches in diameter and feature four pistons Brembo callipers. The Supra will come standard with 19-inch forged alloy wheels. The rear wheels and tyres are wider than the front (rear tires:275/35 R19, front tires 255/35 R19) to enhance grip.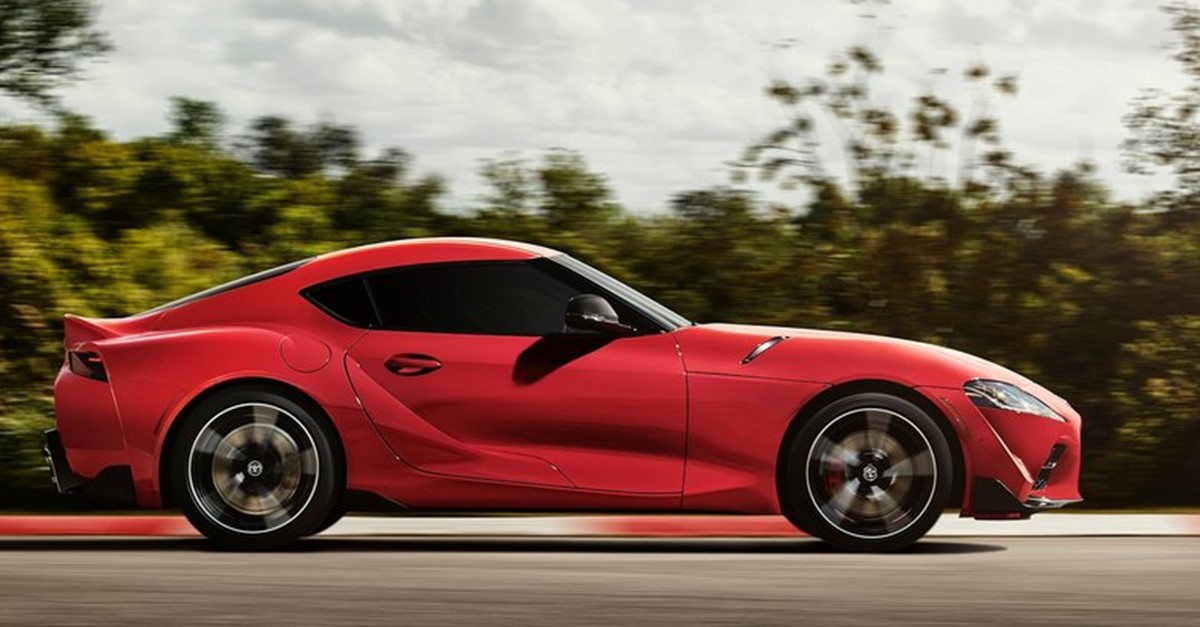 Safety Features
Consistent with most Toyota vehicles, the 2020 Supra will come stocked with a full suite of advanced driver assistance technologies. Notable features will include Lane departure warning, Lane-keep assist, rain sensor wipers, forward collision warning, pedestrian detection and automatic braking. Systems such as blind spot monitoring, rear cross traffic alert, automatic high beams, traffic sign recognition, rear collision warning and adaptive cruise control will be available.
The Toyota Supra returns at a time when the competition of the day-to-day sports car is heating up. With the likes of the Audi TT and Porsche 718 Cayman holding sway, only sales will speak.
(Visited 373 times, 1 visits today)