The year 2019 started and ended with a series of wins for Cheki and for this, we are indeed grateful to you; our esteemed car dealers, private sellers, car buyers, our followers, fans and growing league of partners across the financial and auto industry.
Predictably, the year was not without its peculiar challenges but overcoming them was particularly exciting for us.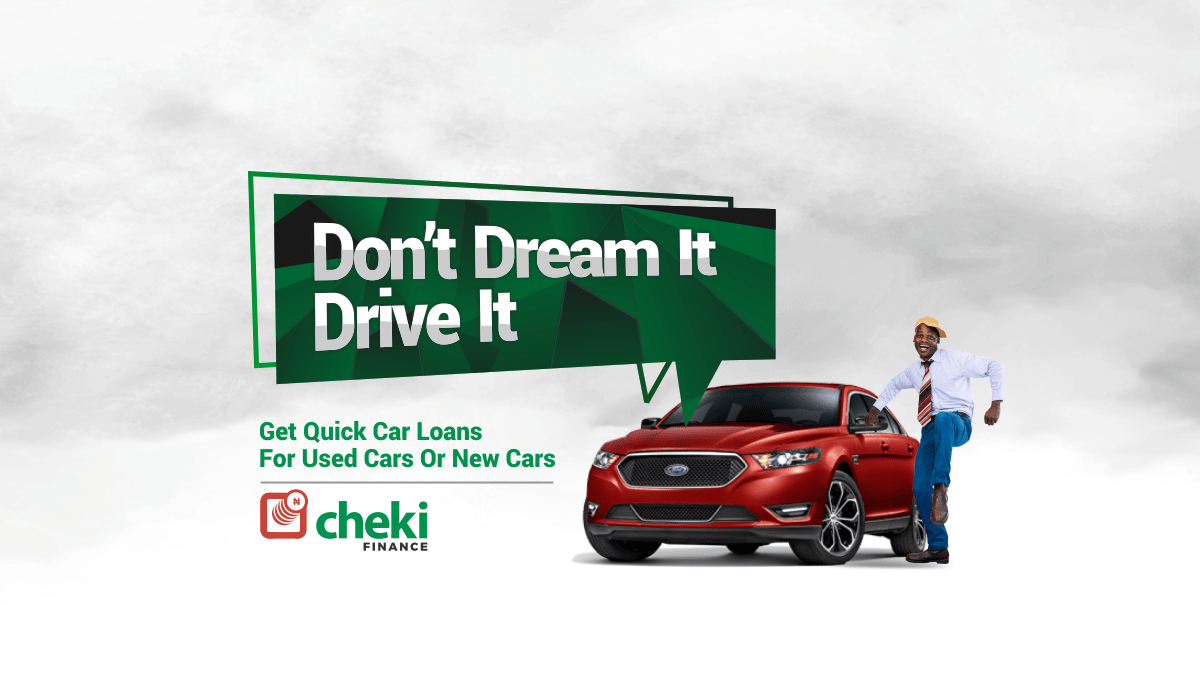 As we look forward to a 2020 filled with even bigger challenges, wins and key moments, here's a quick look at some of the prime highlights in 2019 for us at Cheki Nigeria.
The Launch of Cheki Finance
After substantial improvements, our car loan service was rebranded and relaunched as Cheki Finance. We collaborated with more financial partners and created better processes for loan applicants  — both in terms of the technology and the loan processing experience.
Cheki Finance has three core features:
Loan applicants can take possession of their cars within three days from the date of application.
Successful loan applicants pay 50% of the car's value upfront; the balance can be spread over one to three years.
Monthly repayments are set at 40% of the applicant's monthly salary.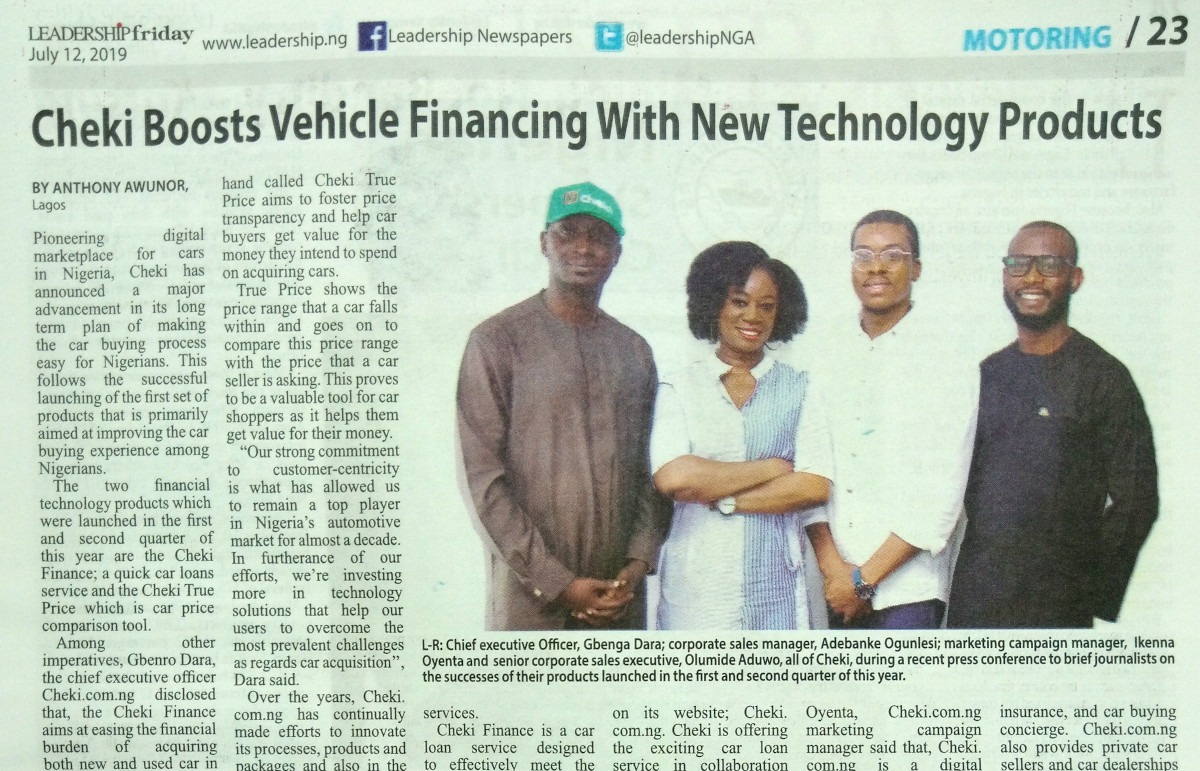 The Launch of Cheki True Price Tool
In a swift response to tackle the challenges car buyers and sellers in Nigeria had with finding out the current market value/price of foreign used and Nigerian used cars, we launched the Cheki true price tool.
This tool is designed to help car buyers and sellers find out the current market price of cars they intend to buy or sell as the case may be. This tool has been incorporated into all cars listed on cheki.com.ng and at the click of a button, it is displayed for viewing. If you are interested in learning more, have a look at how the Cheki True Price tool works here.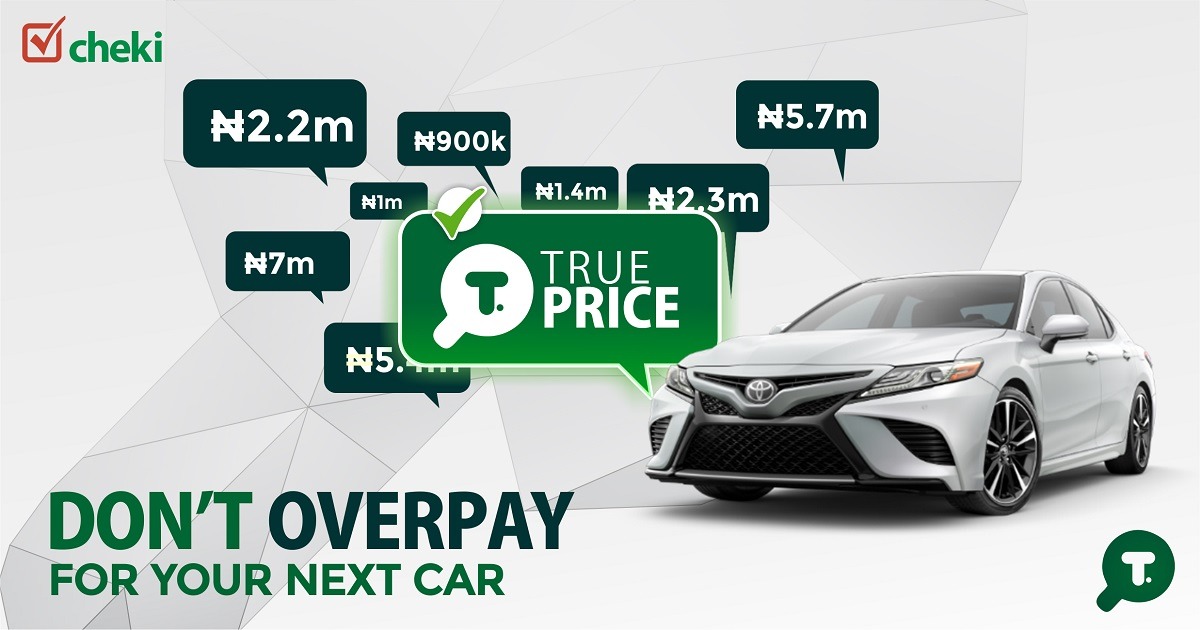 Gbenro Exits as Chimezie Steps in
In August 2019, Gbenro Dara stepped aside as CEO of Cheki Nigeria; a position he had occupied since 2017. 
Chimezie Okonkwo joined the Cheki team as the new CEO in November 2019. He has over 13 years of experience in the telecommunications sector, where he was primarily responsible for managing and driving revenue for digital products and value-added services. Join us in welcoming Chimezie on board.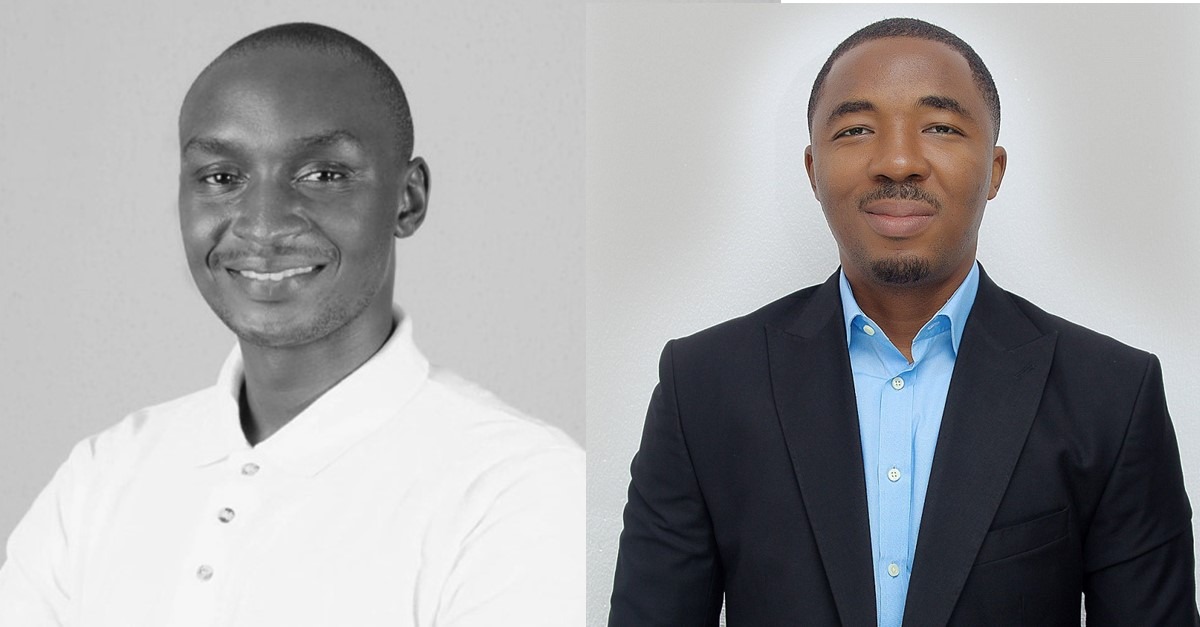 The Ultimate Guide For Car Buyers
In the final quarter of 2019, we launched the Car Buyer Guide to ease the process of buying a car for car buyers. The car buyer guide was specifically designed to help you save money, save time, save energy and to help you get the best car deals. The Car Buyer Guide is currently available for download here.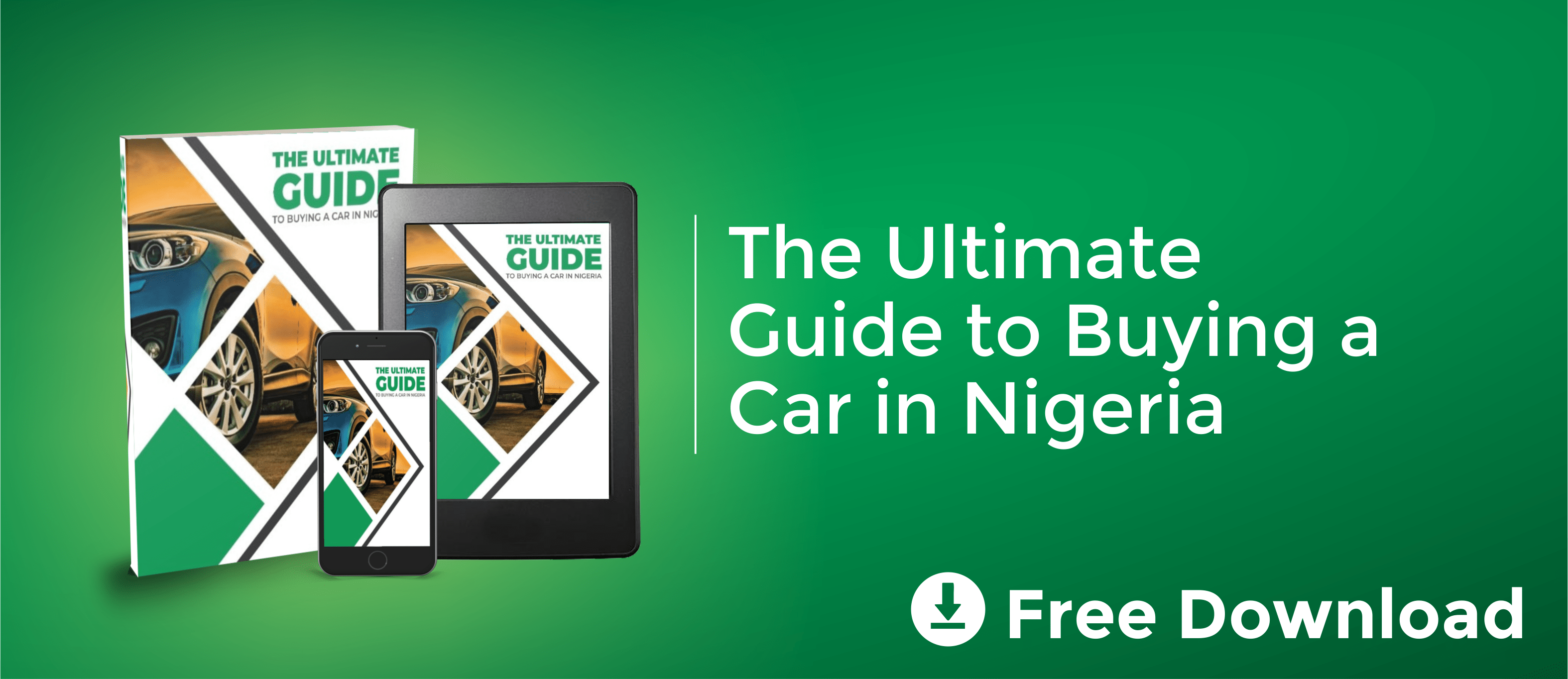 The Cheki Car Blog Exploded
This year, our blog section became a top 3 ranking car blog on Google search in Nigeria. The Cheki Car Blog organically grew from attracting an average of 2,000 unique visitors per month in January 2019 to approximately 40,000 unique visitors per month by November.
Our blog covers topics such as car buying tips, vehicle reviews, vehicle safety & maintenance, news & trends, vehicle selling tips, and auto lifestyle.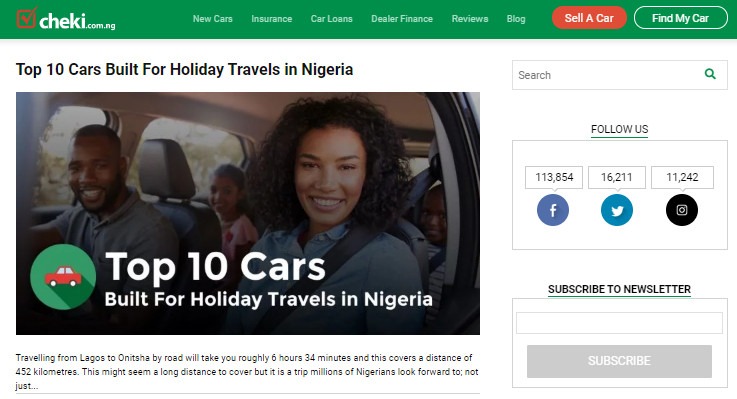 The Cheki Vox Pop Series
To get a stronger feel of the thoughts of Nigerians on a wide range of subjects pertaining to cars, we launched a Vox Pop series. The topics varied a great deal; from car pricing to car buyer preferences, car finance options, fun car questions and other interesting car stories.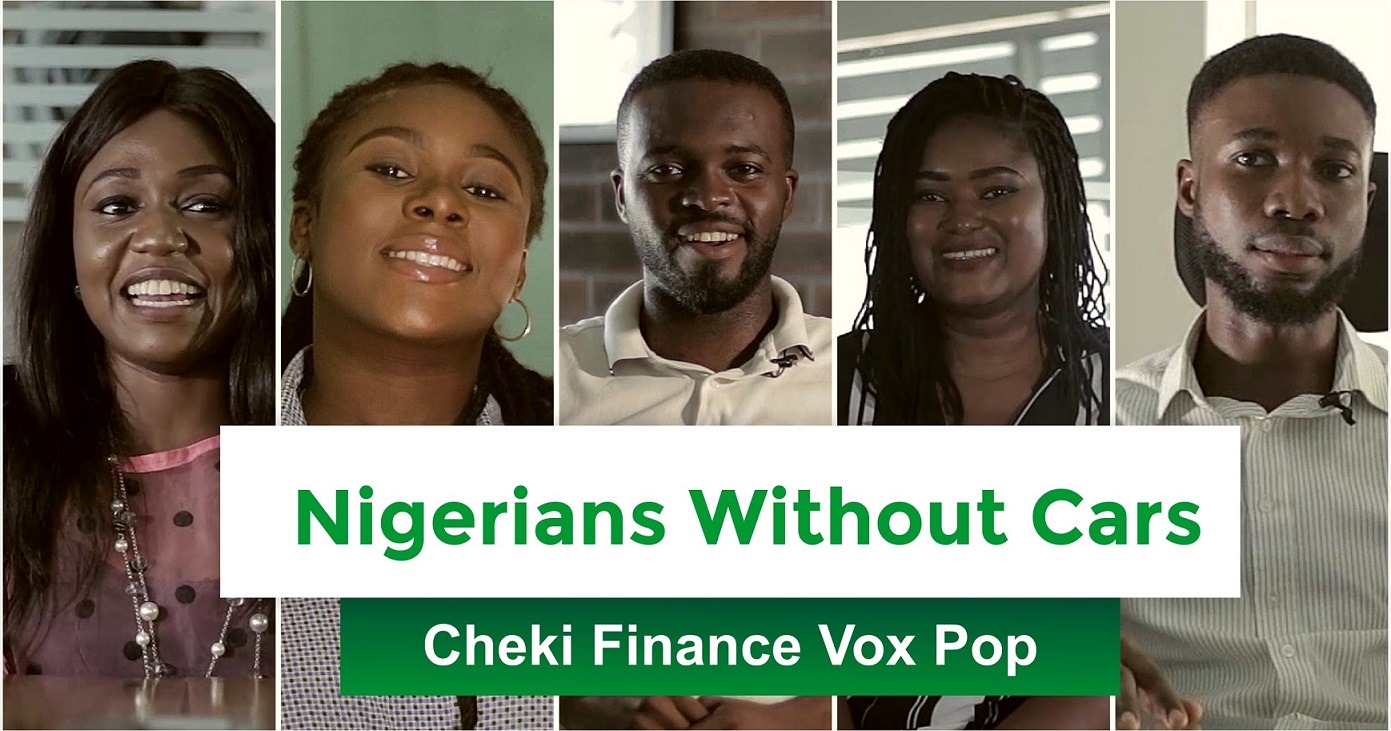 The End of the Year Party
Cheki Nigeria's Elephant House office came alive on December 20 as it played host to the brand's official End of the Year Party. The event surpassed expectations and in the usual fashion, it was organised in collaboration with Jobberman Nigeria, a sister company under the Ringier One Africa Media (ROAM) franchise.
The event was anchored by Kakalicious and turned out to be a thrill as you can see from the images below.
Final Thoughts on 2019 Cheki Highlights
These are just some of the interesting moments that went a long way in defining the year 2019 for us. We are indeed grateful to have our car buyers, dealers and private sellers, fans and partners join us on this exciting journey.
As we look forward to more partnerships and memories in 2020, we will always go that extra mile to impact your car-buying or car-selling experience. Here's another round of "thank you" for a wonderful 2019 – From all of us at Cheki Nigeria, we wish you the very best that 2020 has to offer.
(Visited 171 times, 1 visits today)