It doesn't matter whether you live in Ikoyi, Lekki, Ikeja or Abule Egba, the rainy season and flooding can create huge problems for you and other car owners and drivers in Nigeria. If you don't want to be left stranded in the middle of the road with a car battered into submission by a flooded road, you need to put this into consideration before buying a car.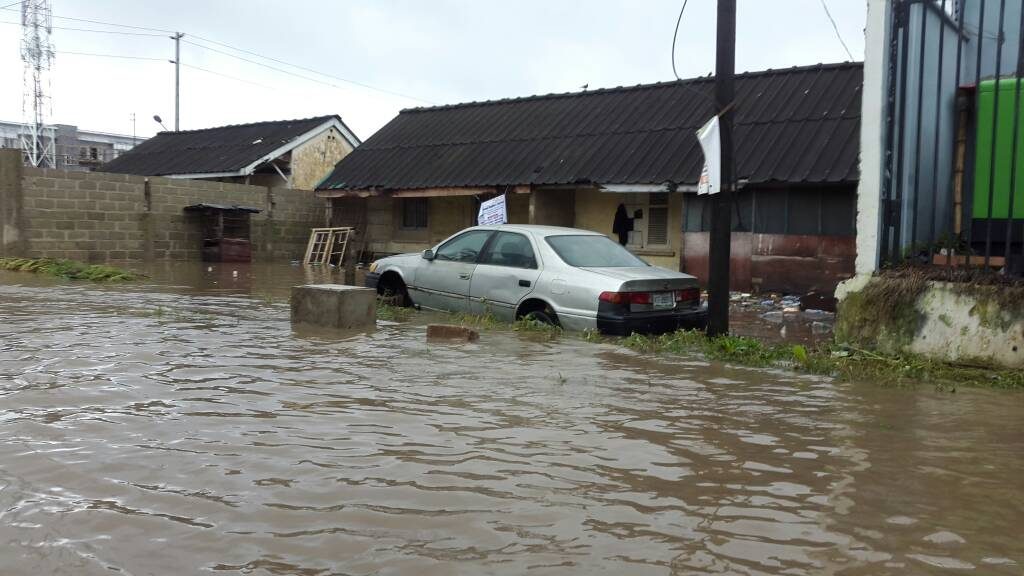 This is the point where we ask the crucial question – What are the best cars to drive in Nigeria during the rainy season? To answer this question, first, you must understand what it means to drive in cities like Lagos, Abuja and Port-Harcourt during the rainy season.
The rainy season in Nigeria calls for a car that is not easily broken down down flooded roads. In other words, a car that isn't allergic to getting into the water. In other words, you need a car that's prepared for anything the rainy season and bad roads might throw at you. Below is a list of 10 cars that will get you through the rainy season and flooded roads in Nigeria.
Before we reel out the list, we should point out that despite the popularity of high-riding SUVs for flooded roads, not all of them are ideal for the rainy season in Nigeria. For instance, some tough-looking models of SUVs do not fare any better than a hatchback when wading through flooded roads. The list below is based on the recommendation of car enthusiasts.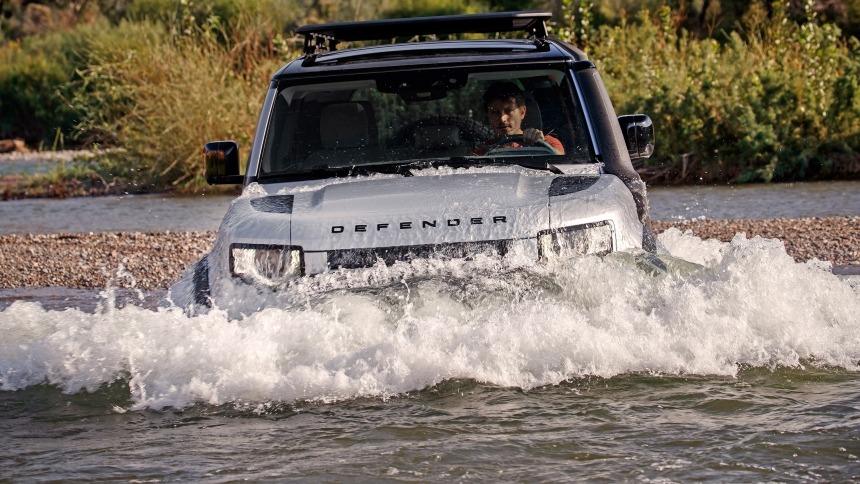 Land Rover Defender
The Land Rover Defender remains one of the most dependable offroad vehicles ever made. While the older models can comfortably drive through 500mm of water, this is not enough to get through heavily flooded roads without modification.
However, newer models of the Land Rover Defender can wade through as much as 900mm of water, which makes it capable of driving through flooded roads.
If you fancy an option that's a bit more luxurious, you can opt for the Range Rover as it can also drive through 900mm of water when fitted with air suspension.
Meanwhile, the Range Rover Sport can wade through 850mm of water and this makes it as capable as the Land Rover Defender and the Range Rover.
Wading Depth: 900mm of water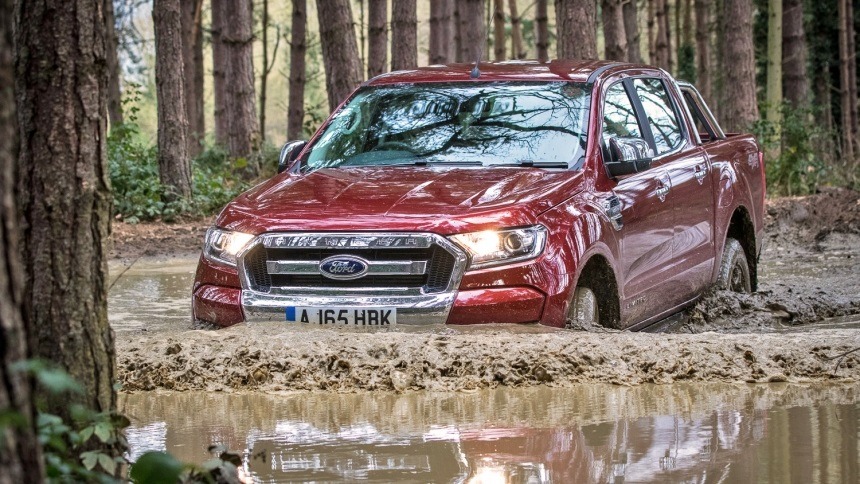 The Ford Ranger is built to overcome challenges. It is capable of driving through 800mm of water and is a tough vehicle. The Ford Ranger can also lift a tonne of load and tow 3,500kg of weight.
Its ground clearance is 237mm. What this means is that it can ride through rough roads without fears of having its underside scraping uneven parts of the road.
Wading Depth: 800mm of water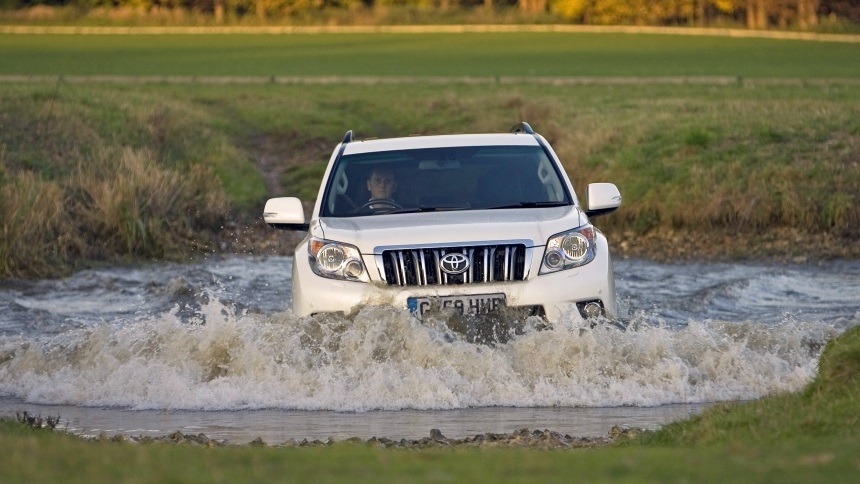 What you get when you buy a Toyota land Cruiser is a car that can comfortably wade through 700mm of water. However, that's not all. Toyota's reputation for reliability also serves as the icing on the cake.
With the Toyota Land Cruiser, you don't have to worry about driving through flooded roads. This vehicle also offers you a wide range of options regardless of whether you are looking to buy a simple entry-level SUV or a luxurious version.
Whichever model of this vehicle you settle for, you shouldn't have any problem with the floods or the rainy season in Nigeria.
Wading Depth: 700mm of water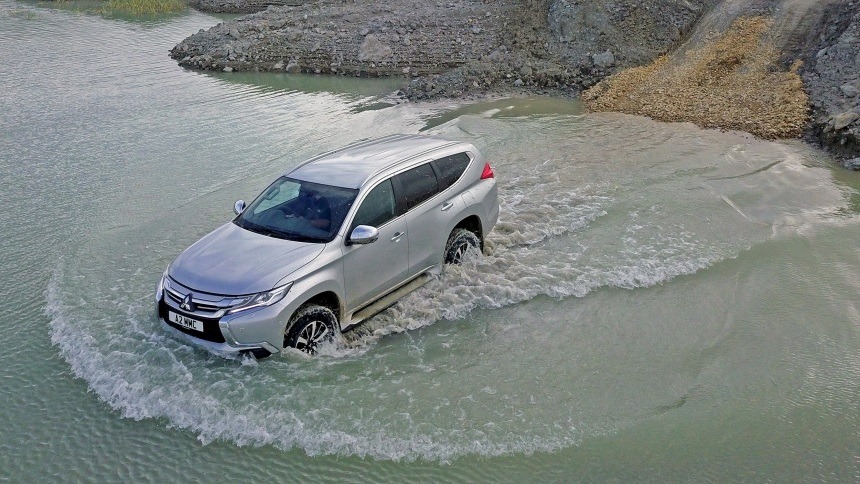 Mitsubishi Shogun Sport
If you need a car that offers you dependable offroad capability and the ability to get you through flooded roads, the Mitsubishi Shogun Sport will serve you well.
The Mitsubishi Shogun Sport comes with 7 seats and can tow 3,100kg of weight. This vehicle is tough enough to deal with a myriad of challenging road conditions including floods.
Wading Depth: 700mm of water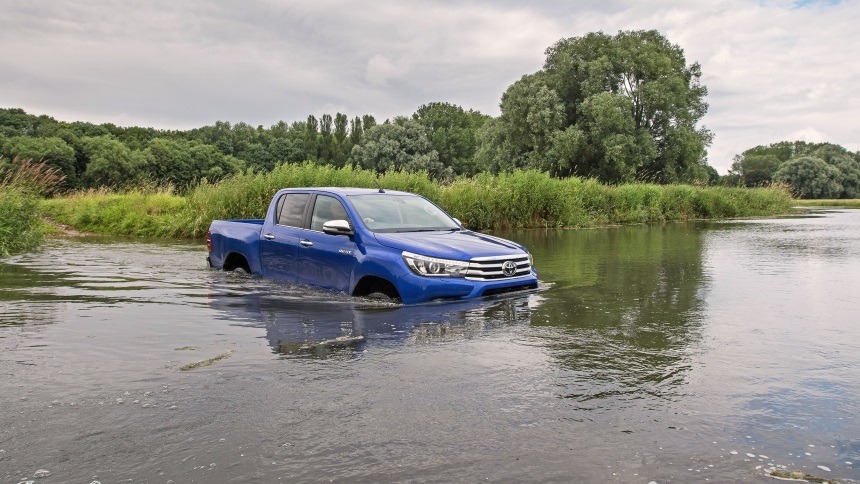 If you're a fan of the Toyota Hilux, then you must have looked forward to seeing it on this list of cars for the rainy season. The Toyota Hilux is as tough as they come and for good reason too.
It delivers twice as much ground clearance as several crossovers. Whether you are dealing with badly flooded roads or extreme offroad situations, the Toyota Hilux is more than capable of the task.
Wading Depth: 700mm of water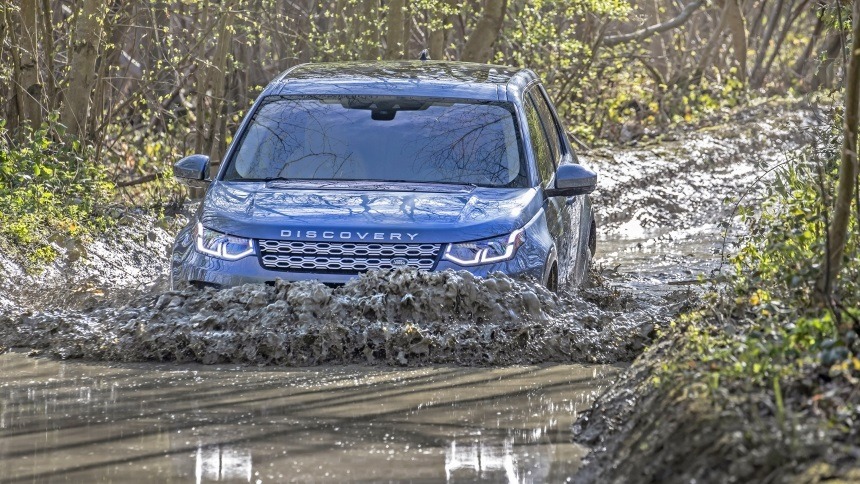 The Land Rover Discovery Sport can get you through 600mm of water and that's just enough to pull through most flooded roads in Nigeria.
In addition to its ability to wade through floods, the Land Rover Discovery Sport comes with a modern outlook. It also offers you a comfortable interior as well as the option of 7 seats.
It is a fantastic family car and has the toughness to overcome rough road conditions.
Wading Depth: 600mm of water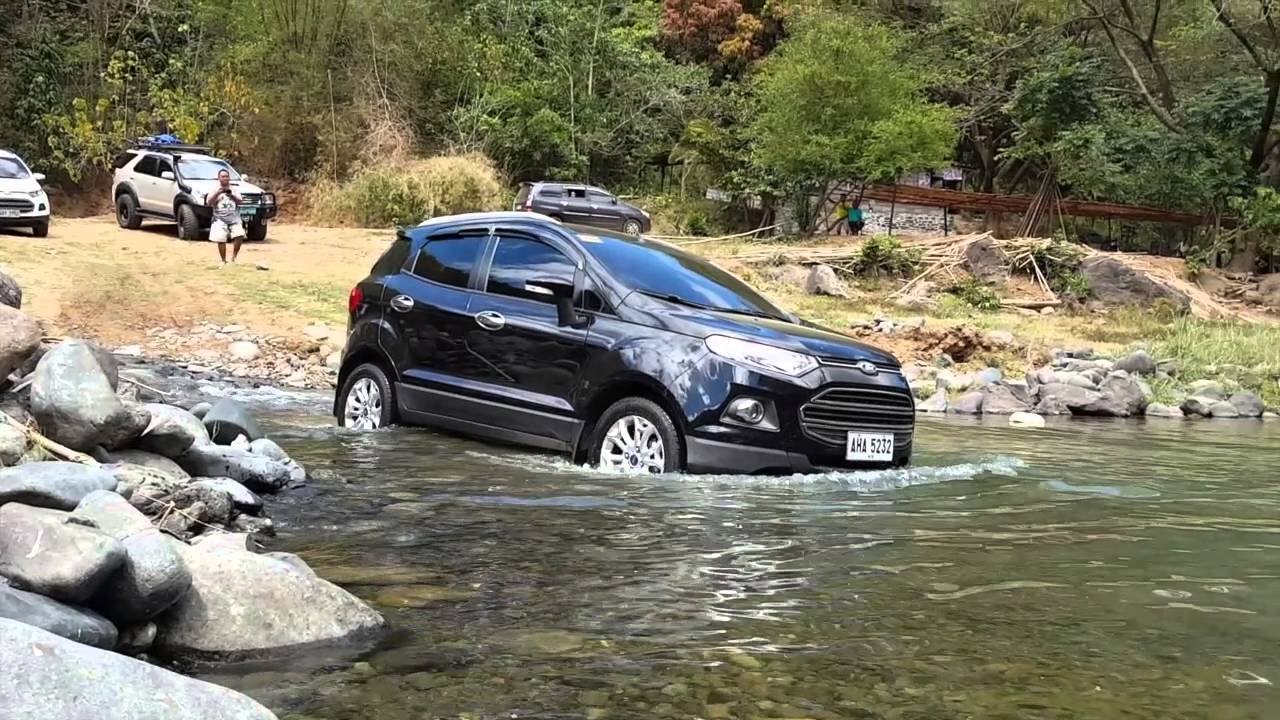 Ford EcoSport
Based on its looks, it's quite easy to underestimate the Ford EcoSport. Would you expect this vehicle to make it through a flood? Don't be fooled! The Ford EcoSport is actually built to drive through 550mm of water and it lives up to this expectation.
In terms of wading through water, the Ford EcoSport outclasses quite a number of offroad vehicles. If you are relying on this car to get you through flooded roads during the rainy season, you will need to settle for pre-2017 models. This is because changes made to newer models have made them less capable of dealing with challenging road conditions.
Wading Depth: 550mm of water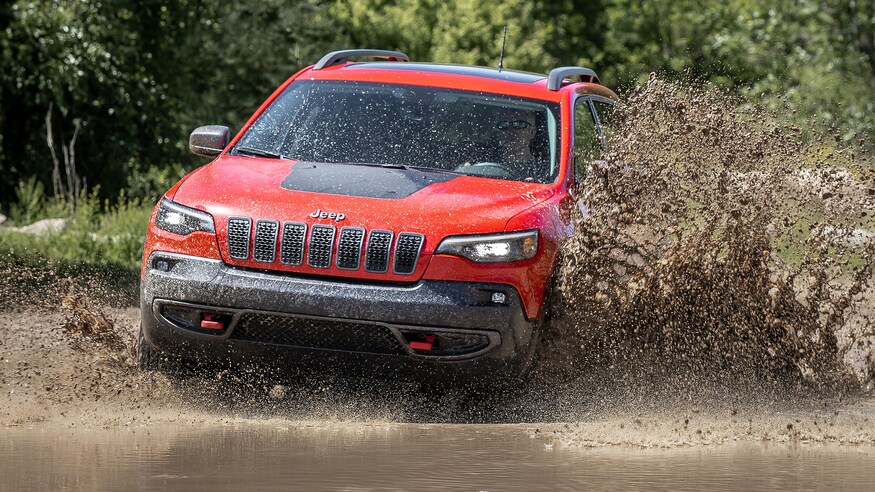 Jeep Cherokee Trailhawk
The Jeep Cherokee Trailhawk is designed to deal with both offroad duties as well as flooded terrains. The Cherokee also offers 4-wheel drive in the off-road-friendly Trailhawk.
It comes with an impressive ground clearance, which is needed for driving through rough terrains.
Wading Depth: 508mm of water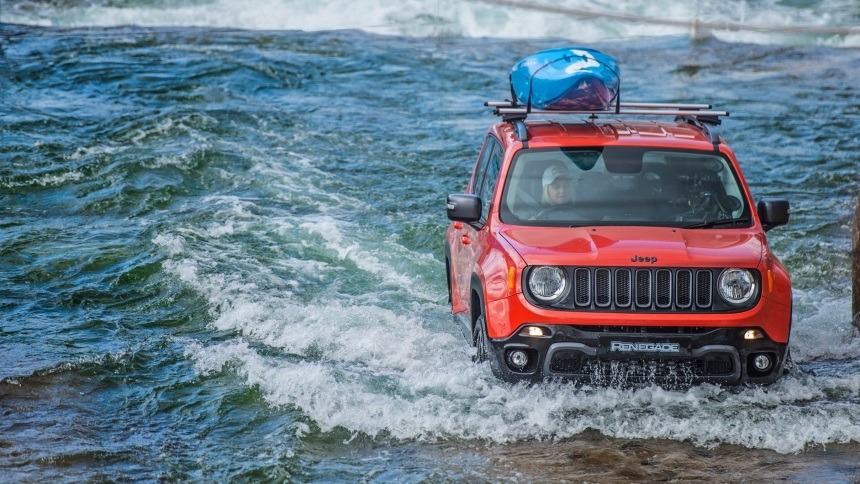 Jeep Renegade Trailhawk
The Jeep Renegade has exactly the same body length as the VW Golf. However, it offers an astonishing level of reliability when it comes to driving through flooded roads and terrains.
This vehicle can wade through 480mm of water and this is enough to get you through many of the flooded roads you are likely to encounter after a heavy downpour during the rainy season in Nigeria.
Wading Depth: 480mm of water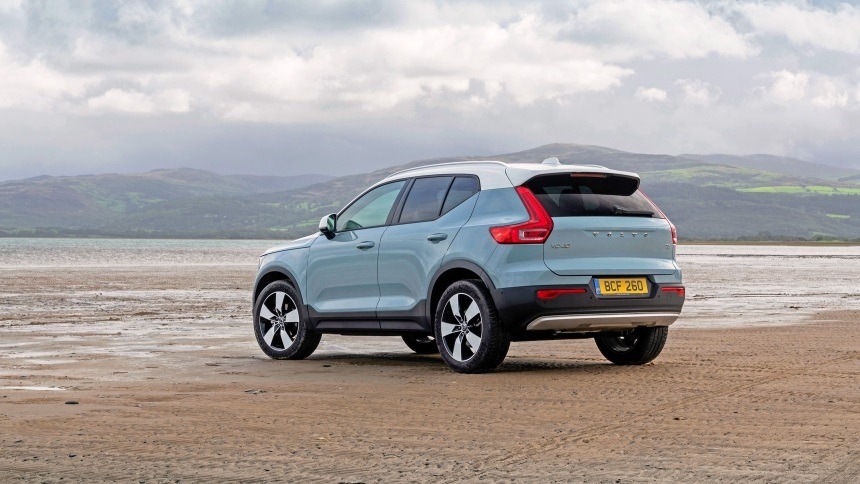 Volvo XC40
The final vehicle on our list of cars that can get you through flooded roads during the rainy season in Nigeria is the Volvo XC40. It is tough enough to get you through most, if not all floods you are likely to deal with when the roads become flooded.
However, if you are keen on buying a Volvo XC40 that can get you through flooded roads, you should avoid the T5 hybrid model.
The Volvo XC40 offers a greater capacity to get you through flooded roads than most cars in its class.
Wading Depth: 450mm of water
Final Thoughts on Cars For the Rainy Season and Flooded Roads
All cars mentioned on this list are designed to take on most of the flooded terrains that car owners and drivers find themselves dealing with during the rainy season.
However, we have decided to give some honourable mentions to other car brands and models that are equally capable of taking you through flooded roads and neighbourhoods in a city like Lagos. Below are other reliable vehicles that are built to wade through flooded roads:
Is there any other car you believe should be included in our list of cars that can get you through flooded roads during the rainy season? If there is, kindly let us know in the comment section below.
(Visited 7,144 times, 4 visits today)