The business of importing cars from Canada to Nigeria calls for the capacity to consistently deliver on the expectations of potential car buyers and this is precisely what brings us to Mapleby Autos Canada Inc.
In this interview, the CEO, Maypleby Autos Canada Inc, Babatunde Yusuf takes us through the process of buying and shipping cars from Canada to Nigeria.
Yusuf, who resides in Canada, also takes us through a flurry of issues revolving around the effect of the coronavirus pandemic on the automotive industry, the ease of car importation as well as other interesting details. See excerpts below: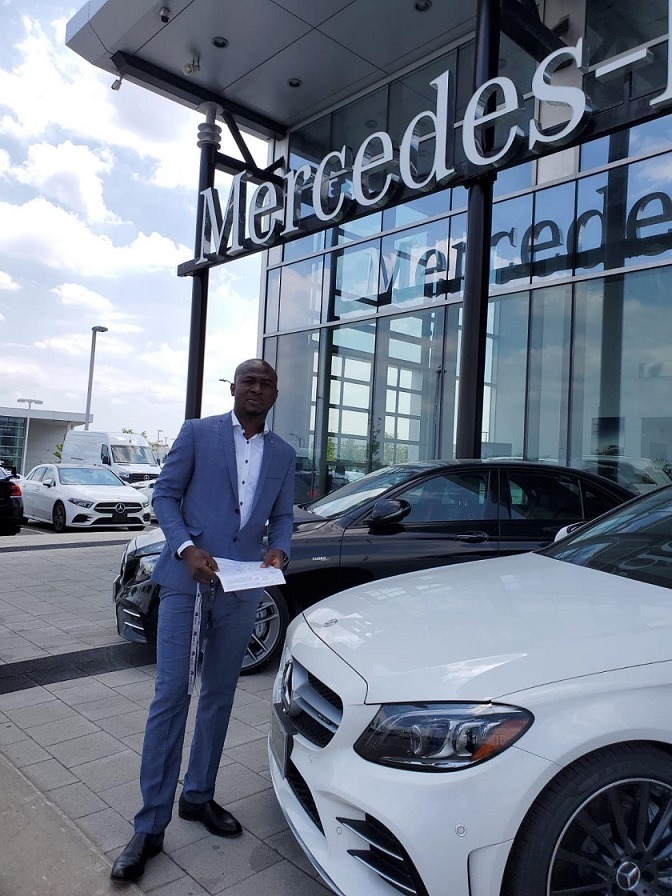 Can you tell us a bit about yourself and what you do at MAPLEBY AUTOS?
I'm Babatunde Yusuf, a resident of Toronto Canada. I am the CEO of Mapleby Autos Canada Inc. Mapleby is a registered business in Canada. As a business, we have been helping Nigerians (both dealers and private users) buy and ship their cars to Nigeria for over 5 years.
Last year alone, we helped over 140 Nigerians buy their choice cars from here and shipped the cars to them without any issues. 80% of these people don't really know us. They get to know us through their families, friends and colleagues who have used our services and are happy to refer us.
Is the business of buying cars from Canada and shipping them to Nigeria a complicated one?
Not at all. There are 3 Stages involve when exporting cars to Nigeria and they are:
Buying

Shipping

Customs Clearing
Our Mission is to simplify these 3 stages and make it hassle-free for an unforgettable and sweet experience for car buyers regardless of whether they are car dealers or private individuals.
How has the COVID-19 pandemic impacted your business?
One way it has impacted our business is through the rise in the exchange rate. Before the pandemic, the exchange rate for naira to Dollar was around $1USD/340 Naira and $1CAD/290 but now, now it is $1USD/440 and $1CAD/310.
This has made life more difficult for our customers as this new rate has a direct impact on the landing cost of vehicles we buy for them.
Fortunately, our volume has not dropped. Between March 2020 and now, we have sent almost 50 cars to Nigeria despite the lockdown that was born from the pandemic.
As of July 1, 2020, Nigeria had recorded 26,484 confirmed cases of coronavirus infections. Do you see this pandemic going away anytime soon?
Until the discovery of a very effective vaccine, the coronavirus will still be around.
Talking about car importation, how easy is it to import cars from Canada to Nigeria?
Our model makes it very easy. People who have used our services can attest to the fact that we do everything within our means to make every stage easy for our customers. We are very reliable and honest. We work with the right team.
For Nigerians looking to import cars, what kind of budget should they set aside for this?
The prices are relative to the type, model and year of the car. For instance, the total landing cost for a Toyota Venza 2010 Model in Nigeria would be lower compared to a 2018 Toyota Highlander or 2018 Mercedes Benz C-Class.
Can you walk us through the process of importing cars from Canada to Nigeria?
As I said earlier, there are 3 Stages involve when exporting Cars to Nigeria. They are:
Buying

Shipping

Customs Clearing
For BUYING, based on our customer's preference, we partner with top Car Dealers in Toronto Canada to get you your choice cars. We ensure the cars are reliable and in very good condition. The cars often come with Canadian Safety and Emission Certificate (Nigeria equivalent of the Roadworthy Certificate).
For SHIPPING, within one or two weeks of buying your car, we make sure your vehicle is shipped out of Canada to Nigeria or other West African countries as the case may be.
Please note that due to the unavailability of RORO Shipping in Canada, Vehicles being exported out of Canada are shipped in a Container (usually 4 vehicles in one 40ft container). However, if a customer specifically requests for RORO, a separate arrangement can be made for that.
For CUSTOMS CLEARING, we work with reliable customs agents in Nigeria to help you at this stage after payment has been made.
However, if you are buying at least four Vehicles, The Bill of Laden (BL) can be done in your preferred name and you can take full responsibility at this stage.
How long does it take to buy and import a car from Canada to Nigeria for your clients?
Once payment has been made, we buy cars usually within one or two days and we ship it out within a week. After shipping, it takes 5 weeks for the vessel to get to Nigeria; all things being equal. The customs clearing commences afterwards.
Are there any advantages in buying a car directly from Canada as opposed to buying elsewhere?
Of course, Canadian cars are very clean and well maintained. For anyone to drive a car on the road here, such cars have to pass safety and emission tests at an accredited Ontario Mechanic workshop. These are the types of vehicles we buy from people here and send to our Nigerian customers.
At Mapleby Autos Canada Inc. we don't buy accidented cars for our customers. We buy directly from car owners or dealers. Therefore, our customers can rest assured that they are buying a car with a clean history. We can as well provide CARFAX VIN check for clients who want it.
In the past, car buyers have complained about the cost of importing cars into Nigeria. How have you been able to handle this challenge?
Yes, at Mapleby Autos, our goal is to deliver value for money for our customers. One thing we always assure our customer is that the landing cost of any vehicle purchased through us will be far cheaper than its equals and of the same quality in the Nigerian market.
For car buyers in Nigeria who are interested in buying directly from Canada, how do they contact you?
Our email is maplebyinc@gmail.com while we can also be reached on WhatsApp on +1647-365-5415.
(Visited 2,766 times, 1 visits today)