IWD 2021 presented the Autochek family with an opportunity to celebrate International Women's Day on March 8th, 2021. We took full advantage of this special day to celebrate those who "choose to challenge" and call out gender bias and inequality.
The theme for IWD 2021 was "Choose to Challenge" and we believe that collectively, we all have a role to play to create an inclusive world. We opened our doors to Autochek partners, employees and friends across Nigeria and Ghana and the response we got was indeed overwhelming as you will see from the moments we captured. Let us kick off with an IWD 2021 video highlight.
Powerful "Choose to Challenge" Moments
Here is a short compilation of men and women who "choose to challenge." Enjoy the video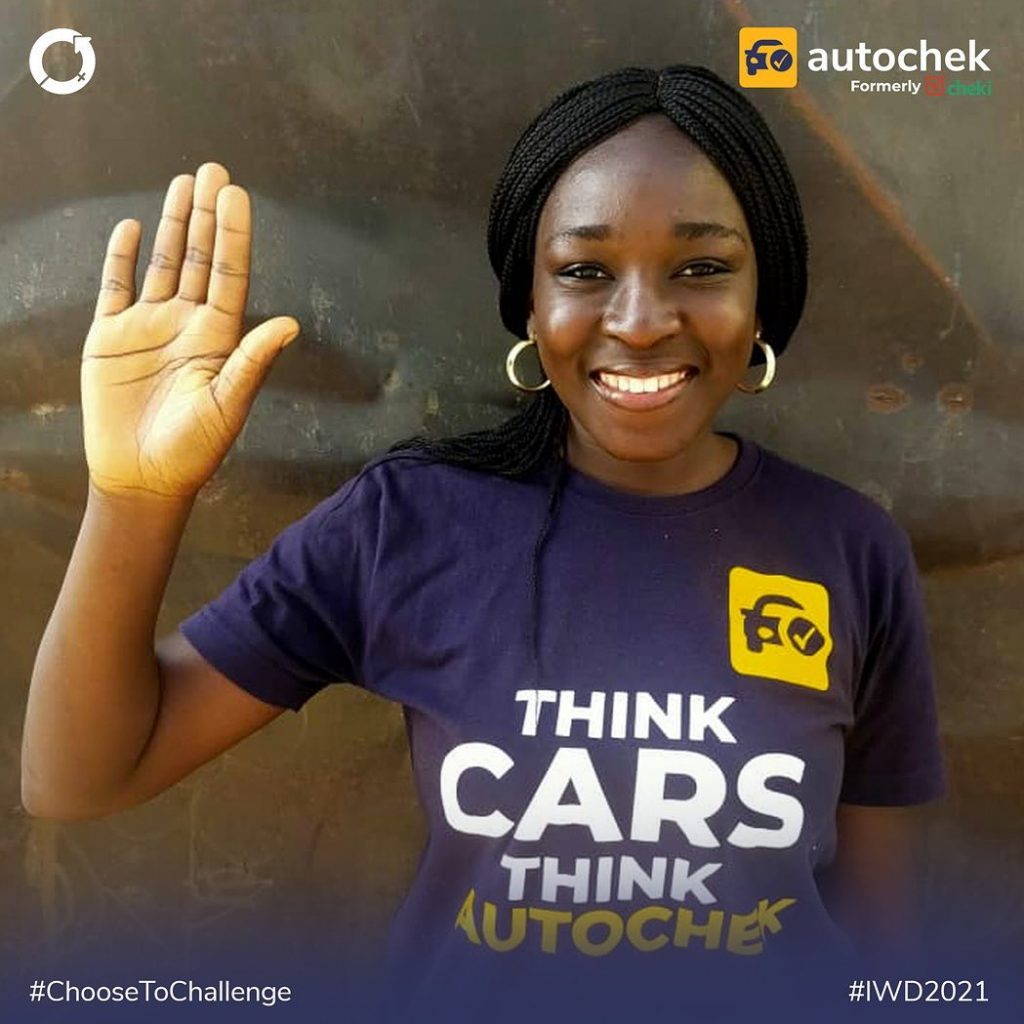 IWD 2021: Faith Raised a Hand to Show Her Support
Faith is a Network Supports Officer, Autochek Abuja and she said, "I Choose to Challenge domestic violence.
In the words of Salma Hayek, she said "No woman has to be a victim of physical abuse. Women have to feel like they are not alone. "I am no punching bag. I am a Lady and a Legend. My struggles don't break me – They make me. I am Black, Bold and Beautiful."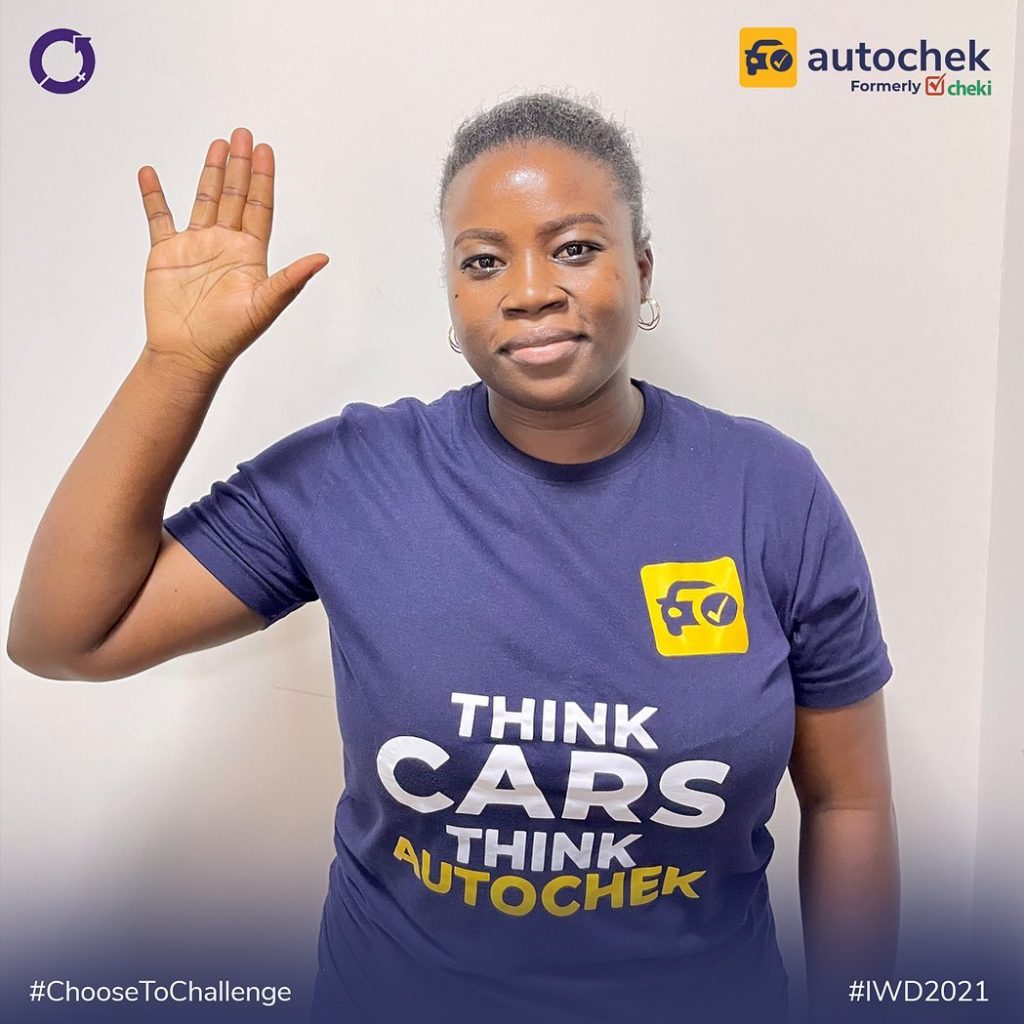 Omolara Challenged the Stereotype That Women Are Bad Drivers
Omolaraeni Oluwatayo is the Manager, Finance operations at Autochek and she lent her voice to the cause to create an all-inclusive world.
"My name is Omolara and I #ChooseToChallenge the ridiculous stereotype that women are bad drivers. According to an article by @nytimes, compared with women, male drivers were involved in twice as many fatal accidents than women.
"This means that if there are 18 car accidents, men are responsible for 12 of these accidents. Judging by this statistic, we can definitely say that it's time to get rid of this stereotype. Driving is a skill. Anyone can learn it. Anyone can be great at it."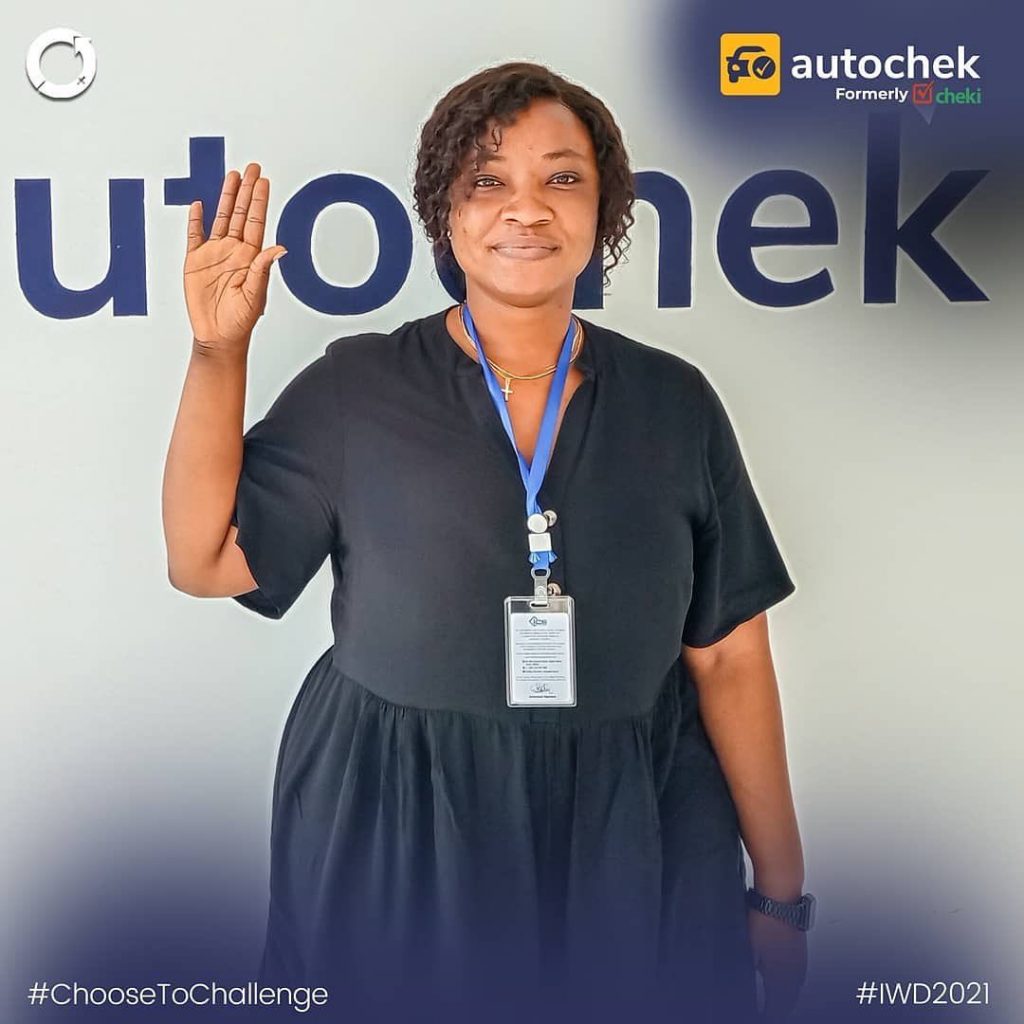 IWD 2021: Theodora Challenged Female Under-Representation
Theodora Mensah is our senior sales representative in Ghana and she spoke in the full spirit of International Women's Day.
She challenged female under-representation in the corporate business leadership as readily acknowledged by popular texts on feminism courtesy of the "Centre For American Progress," the "United Nations," the "Association For Women's Rights" among others!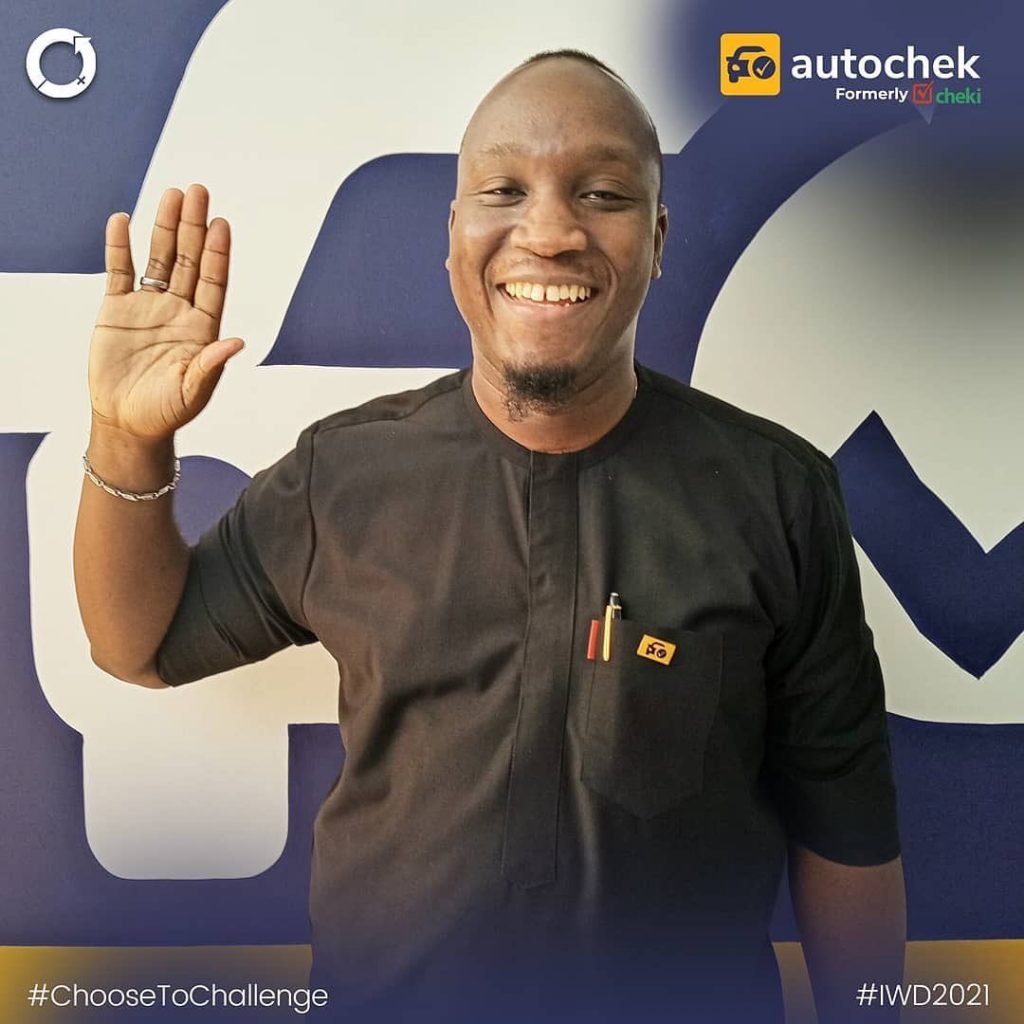 IWD 2021: Mohammed Challenged Gender Gaps
Mohammed Iyamu is the VP, New Markets and Co-founder of Autochek and, as you might have guessed, he took a very strong position.
"I choose to challenge persistent gender gaps, harmful socio-economic norms and stereotypes that limit the expectations of what women can or should do…"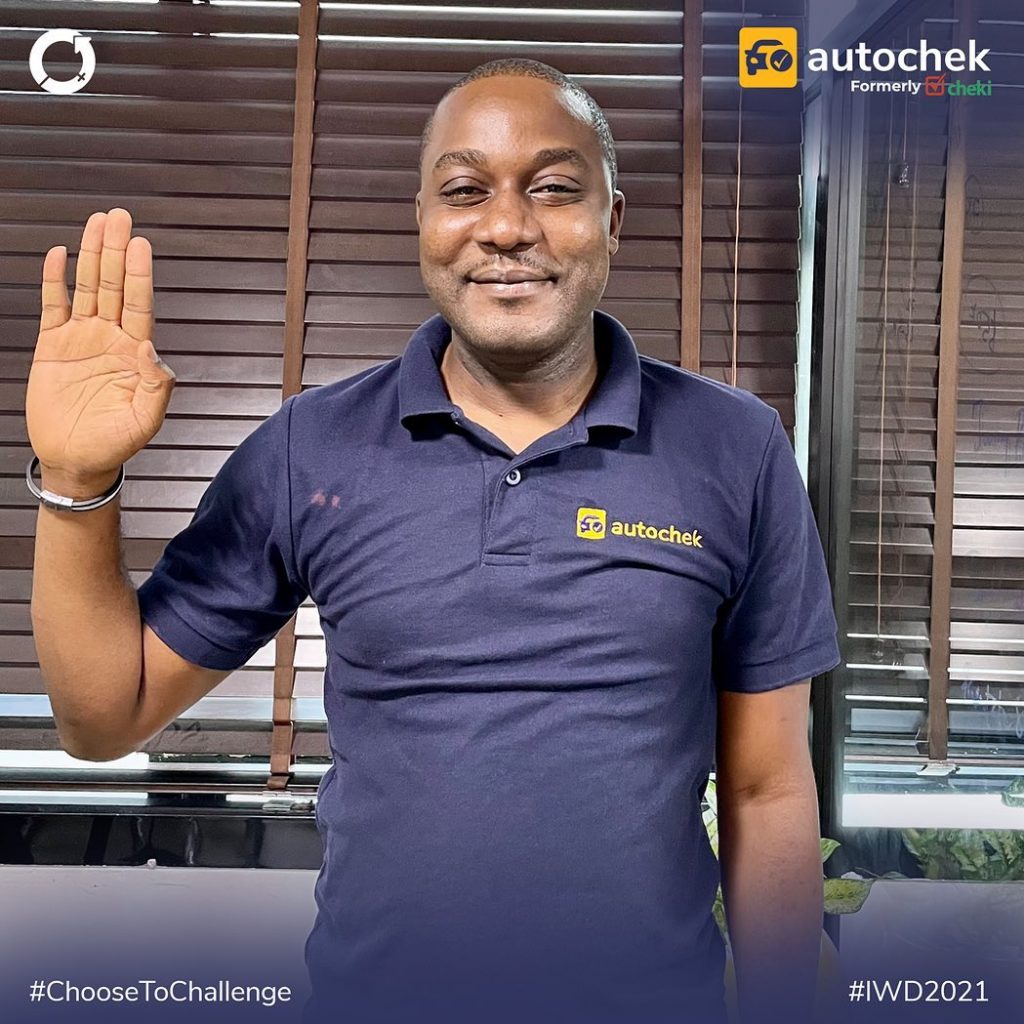 IWD 2021: Ayodeji Challenged the Gender Pay Gap
Ayodeji Olabisi is the Head, Commercial Operations at Autochek and he openly called out the gender pay gap in his challenge.
"I #ChooseToChallenge the gender pay gap between male and female colleagues. This is an aspect of gender inequality that is often neglected. People should be paid based on their value and not on their gender.
What did you choose to challenge for IWD 2021? Kindly let us know in the comment section below.
(Visited 384 times, 1 visits today)