What are 10 reasons you might want to consider buying a Land Rover SUV? Let us start with the fact that the Land Rover has had a rich reputation for making efficient vehicles since 1949. Of course, that's not all.
The Land Rover has a strong culture of efficient technologies: from intelligent stop-start to active suspension lowering. The modern Land Rover SUVs continue to blaze the trail with innovative technologies such as lightweight electronic power steering, aluminium body structures and their new Ingenium engines. Here are 10 things about the Land Rover SUV you could find yourself falling in love with.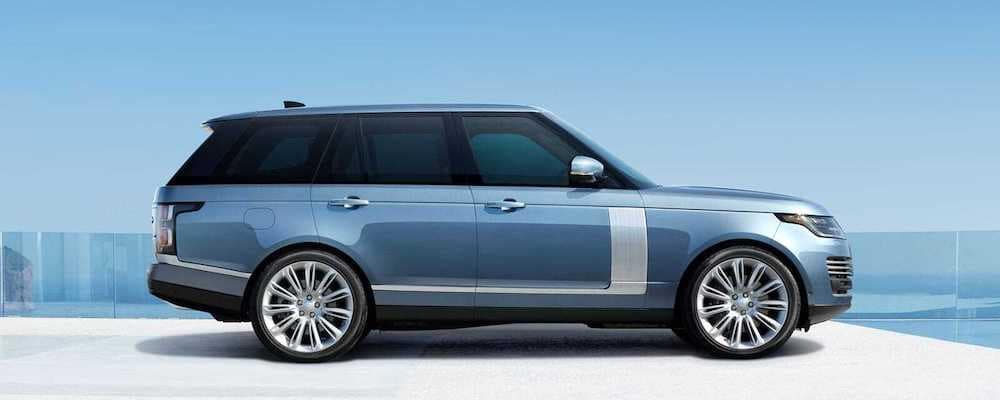 1. Practicality
There are very few practical cars around and the Land Rover is among the best of them. With interiors made of rugged, hard-wearing materials, the Land Rover is a car that can take whatever you throw at it. Its fabrics and carpets can resist mud and moisture; the rear load space can carry whatever you throw at it, from the concrete mixer to boxes of tools or 50-gallon drum. Long and short of it all, the Land Rover is purposeful.
2. Body Options
How many vehicles have over nine varieties of body options? The Land Rover does and offers these varieties in interesting formats. You can choose the chassis cab, truck cab or double cab. There is utility wagon, county spec, soft and hardtop. You can have specialised, additional outfitting if you so desire.
3. Out-of-the-World Off-Road Ability
The Land Rover has off-road abilities that very few cars can match. It is the preferred choice of drivers who engage frequently in off-road businesses. Get it into the mud, get stuck in swampy roads or wet grass and the Land Rover will find its way out. Put it on farm tracks and snowy roads and the Land Rover will still ride its way out. It's been tested for trips around beaches, side slopes and fords but never did it fail to triumph.
4. Easy to Maintain
Lovers of Land Rover cars have regularly trumpeted its simplicity and ease of maintenance as a reason for their love of the car. You can work on the latest Defender with a 19mm,17mm and 13mm spanner without even needing to jack up the vehicle, because of its high ground clearance. With a quick Google search, you can effect simple maintenance yourself.
5. For Outdoor Activities
The Land Rover has enormous interior load space, with flat outer panels that can take on your camping loads ghostwriting. The roof rack also presents you with extra space for equipment, fuel or spare tires. When in places far away from civilization, the Land Rover has the unique confidence to run on low-quality fuel. It is your best chance at survival if you are planning on embarking on a daring adventure.
6. Safety
One great thing about the Defender is that its chassis is located above that of a number of vehicles. The high driving position also gives drivers a visual vantage, helping them see cars miles away on winding walled country lanes.
7. Resale Value
The resale value of the Land Rover is one of the best in the market. Just like your land on which you build, the Land Rover doesn't depreciate ghostwriter. The demand is always high for the Land Rover.
8. Reliability
The initial Land Rovers were built like military hardware with high-reliability ratings. But later models have been plagued with issues of unreliability. However, when you consider individual components of the Land Rover, such as engine and braking system, they fare well in the reliability index report app programmieren lassen. Air conditioner, gearbox, engine, braking system and the cooling and heating system all have a good run on reliability with less than 14 per cent of owners reporting issues on these aspects of the vehicle.
9. Towing Capability
It's a great towing vehicle. The Land Rover Discovery has a towing capacity of 7,716 pounds with a diesel engine and 8,201 pounds with the gasoline engine. With advanced tow assist, the Land Rover Discovery makes it easy for adventurers to pull their weight on family trips tutoring-statistik.de.
10. Unique History
The Land Rover has been in production since 1949 when it started as a British automobile company. It is the second oldest 4-wheel drive after the Jeeps. Back then, it was made by Rover as the Land Rover wasn't founded yet until later in 1978 buch schreiben lassen. The first Land Rover had a steering wheel in the middle and was modelled after WWII-era Jeeps.
(Visited 634 times, 1 visits today)