Following viral reports quoting Lagos State Governor, Babajide Sanwo-Olu saying the Lagos State Traffic Management Authority (LASTMA) is not empowered to arrest traffic offenders, the agency has come out to label the report as fake news.
LASTMA has, therefore, made it clear that it would continue to arrest traffic offenders in the state as contained in its constitutional duty.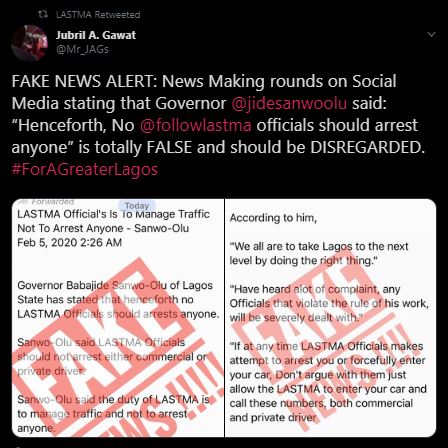 A tweet that was originally posted by the Senior Special Assistant (SSA) to the Lagos State Governor on New Media, Jubril A. Gawat contained the screenshot of the 'fake news,' which quoted the governor saying LASTMA was not empowered to arrest traffic offenders.
The General Manager, LASTMA, Olajide Oduyoye further refuted claims on websites and social media that the decision was born from a meeting between the Lagos State governor and executives of the National Union of Road Transport Workers (NURTW).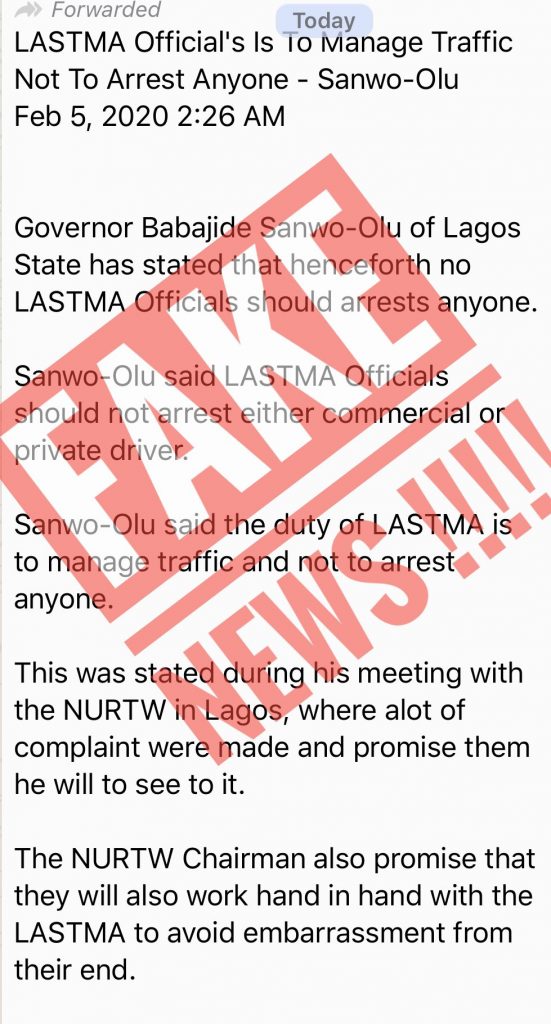 He made it clear that there was no such meeting and added that 2018 Traffic Law clearly spells out the duties of LASTMA officials. He also pointed out that it was grossly irresponsible and utterly mischievous for any individual to claim that the governor gave a directive contrary to the law.
"I advise the public to ignore and disregard the fake news designed to confuse and hoodwink motorists into breaking traffic rules. Violators will face the sanctions prescribed by the law," he enthused.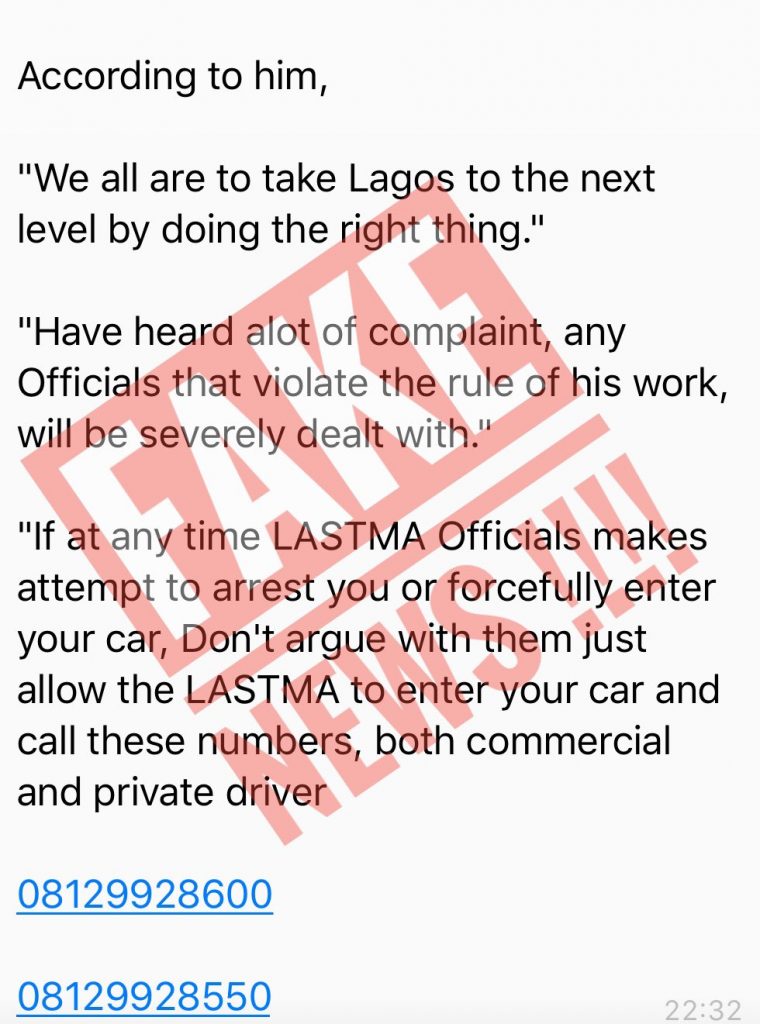 As expected this generated reactions from Nigerians (on Twitter) shortly after LASTMA labelled the reports as fake news and retweeted it on its official Twitter account, @followlastma
@afolabitunde: "The numbers on the fake news should be investigated and the purveyors reprimanded."
@ajiphowoke: "You can't empower an agency to manage and not to arrest."
@Gbenga55052850: "In the first place, I think our Government generally, should reassess their relationships with these commercial motor boys and owners! They are generally uncultured on our roads and doesn't value lives. As for elections, only a few go to the polls. What's special? Thuggery."
@OpeyemiAkinsan6: "Even the private car owners. They are worse offenders. They claim to be educated but don't act like one."
Meanwhile, this fake news continues to circulate as seen in the image below despite LASTMA affirming that it is purely fake news.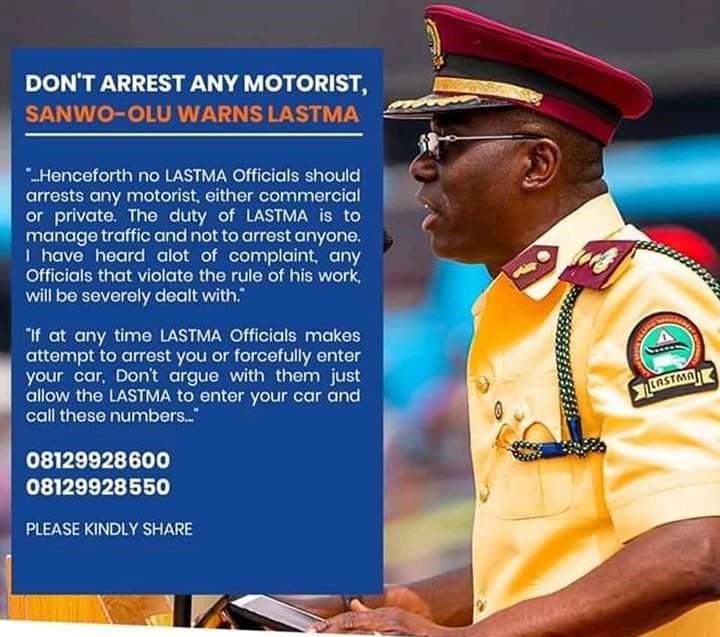 What's your take on LASTMA arresting traffic offenders and how they go about it? Kindly share your thoughts with us in the comment section.
(Visited 907 times, 1 visits today)