As a driver or car owner, you want to be able to drive from one location to another without letting traffic spring surprises on you and this is what brings us to mobile apps or drivers.
Certain mobile apps provide information on traffic and alternative routes, while others are like guardian angels in helping you find your way through unfamiliar terrains.
In this article, you will have a look at 10 mobile apps that drivers, vehicle owners and or car lover should have on their phones and mobile devices. Here are the top 10 apps for drivers and car lovers:
1. Google Assistant
The Google Assistant is available in Android Auto and Google Maps and can be triggered into driving mode on any Android phone with the Assistant, by saying "Hey Google, let's drive."
This prompt will bring up what the company calls a "thoughtfully designed dashboard" that features driving-relevant activities. This app can surface a shortcut to get to your destination or play a media exactly where you left off.
2. Android Auto
Android Auto is an app that takes all the features you love about your Android-powered smartphone and puts them directly in your car's dashboard by overriding the native infotainment system.
Information is displayed on a familiar, easy-to-use interface and with legible menus and large icons. The hallmark of this app is the Google Maps-powered navigation system; it provides step-by-step directions and finds alternative routes if it detects any traffic.
3. Waze
By simply using Waze, you become a part of a community sharing real-time information that relates to traffic conditions and road structure. Using this app enables you to share or receive using traffic information such as accidents, police traps, blocked roads, weather conditions, and much more.
Waze is capable of mining these data submitted by users and translating them into bits that provide other road users with the most optimal route to their destination 24 hours a day. It is an app created for drivers all over the world and greatly improves the driving experience.
4. DriveSafe.ly
DriveSafe.ly is a mobile application that reads text (SMS) messages and emails aloud in real-time and automatically responds without the drivers touching the mobile phone. The app was created to eliminate texting while driving.
It comes with fantastic features such as hands-free, one-touch activation, Bluetooth and radio transmitter compatible and optional autoresponder.
It eliminates distractions during driving and helps you keep your hands on the wheels and your eyes on the road.
5. Find My Car
Tired of looking for where your car was parked in the parking lot? Then download the 'Find My Car' app. It is a very resourceful app that does not require maps or a network connection.
It makes use of your phone's GPS capabilities to navigate back to your car or any location previously visited.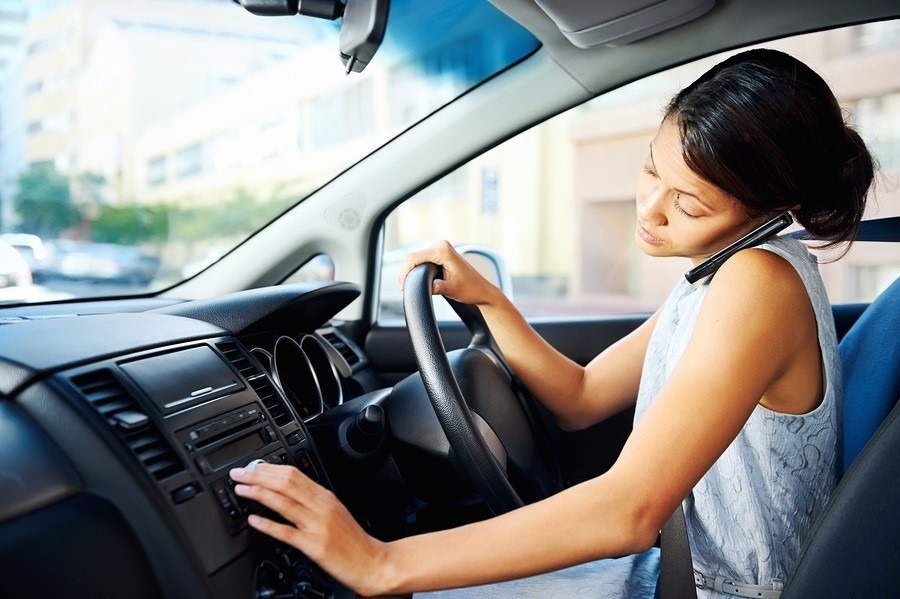 6. Drivemode: Safe Driving
This app has a clean UI, with bold, colourful buttons to use while driving. Its voice assistant is functional and guides you throughout the dashboard in case you don't want to take your eyes off the road.
The app also has a great transparency mode that allows other services to function without interruption when you switch to navigation or music controls.
7. Car Dashdroid
The Car Dashdroid is a car home dock replacement that makes driving easy while providing the best infotainment on the Play Store. It aggregates and manages apps such as Whatsapp, Telegram and Facebook Messenger so that you can listen and reply to messages without touching the device.
The app is good for Uber or ride-sharing drivers who want to concentrate while driving. It comes with features such as Google Voice command support, speedometer and intuitive music controls for several players.
8. HERE WeGo Maps
This app is one of the strongest competitors to Google Maps in the navigation app space. It has a simple but elegant interface with mapping options all over the world.
It shows you traffic information, public transit maps and you can customize by saving places for quick directions later. It is free to use and it has a map creator app that allows you to alter maps too.
9. GPS Speedometer and Odometer
This app measures the speed of cars and bikes. It is one of the finest GPS speedometer apps for speed measurement of vehicles. It works in an offline mode unlike many other speedometer apps and takes no more than 20 seconds to connect you to GPS, unlike other apps which take 2-3 minutes to do so.
10. Google Maps
This app helps you to navigate your world faster and easier. It has over 220 countries and territories mapped and hundreds of millions of businesses and places on the map.
The app also gives you real-time GPS navigation, traffic and transit info, and allows you to explore neighbourhoods by knowing where to eat, drink and go – no matter what part of the world you find yourself.
(Visited 1,146 times, 1 visits today)