A conversation about the most expensive cars in the world is usually not a discussion that dwells on cars as a means of conveying people from point A to point B. Before a car correctly falls into the circle of the most expensive cars in the world, it needs to tick off boxes of rarity, exclusivity as well as its appeal to the rich and powerful.
Luxury cars are similar to paintings by Leonardo da Vinci or Willem de Kooning; they may no longer be alive to paint but their works are sold at obscenely high prices. For instance, the former's painting, 'Salvator Mundi' has a price tag of $470 million. In Nigerian Naira, this puts the painting at N169.2 billion.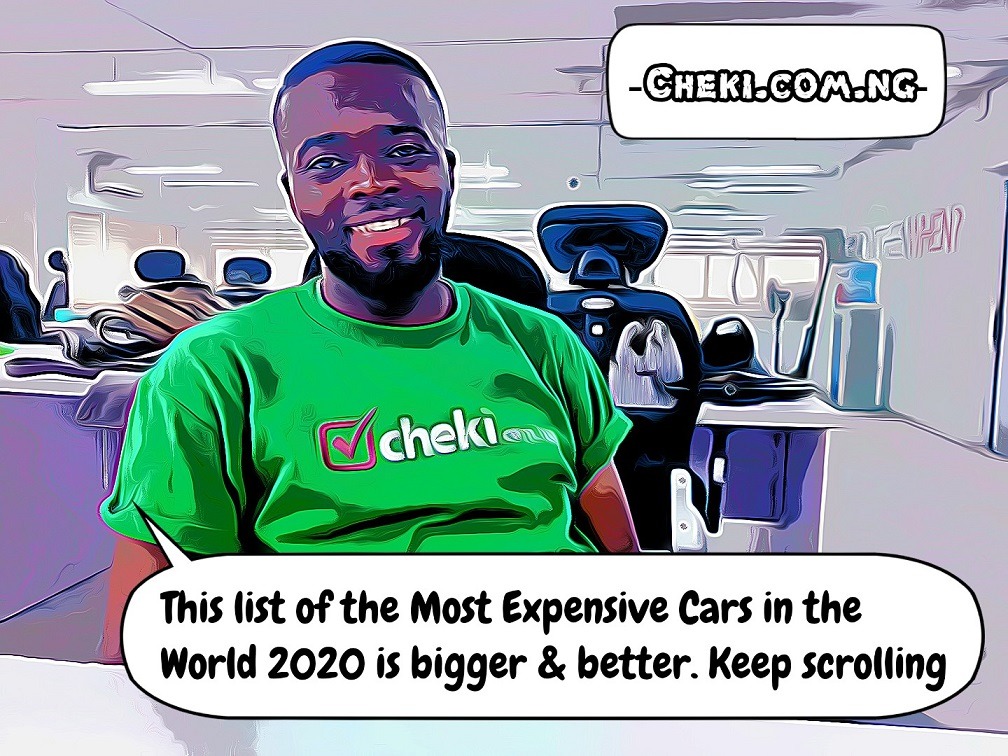 The most expensive cars in the world are manufactured in limited quantities, which is why they fetch so much money at auctions. Below are the most expensive cars in the world in 2020. This list promises to be richer and more fascinating than our previous list of the Most Expensive Cars in the World 2019.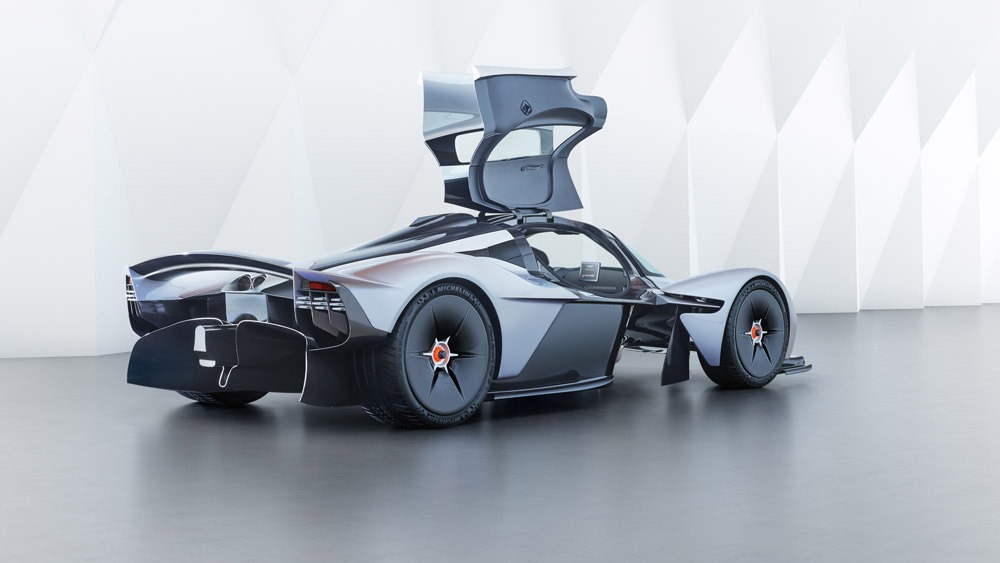 Aston Martin Valkyrie – $3.2 million
This luxury car is the product of a collaboration between Aston Martin and Red Bull Racing to build a track-oriented car that can be enjoyed as a road car.
The original codename of this car was Nebula; an acronym for Newey, Red Bull and Aston Martin. It was eventually decided that the final codename would be AM-RB 001 since Aston Martin and Red Bull Racing had collaborated all through the project. The 'AM' stands for Aston Martin while the 'RB' stands for Red Bull.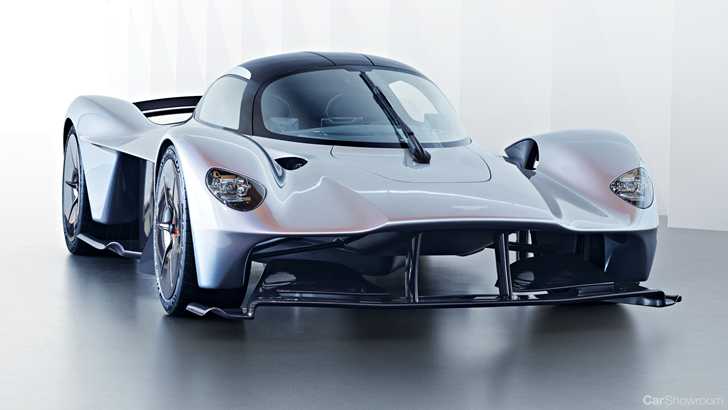 However, in March 2017, Aston Martin revealed that the car would be named Valkyrie; after the Norse mythological figure.
Unlike other expensive cars on this list, the plan was to build about 150 units of this model.
In Nigerian Naira, the Aston Martin Valkyrie will cost you N1.1 billion.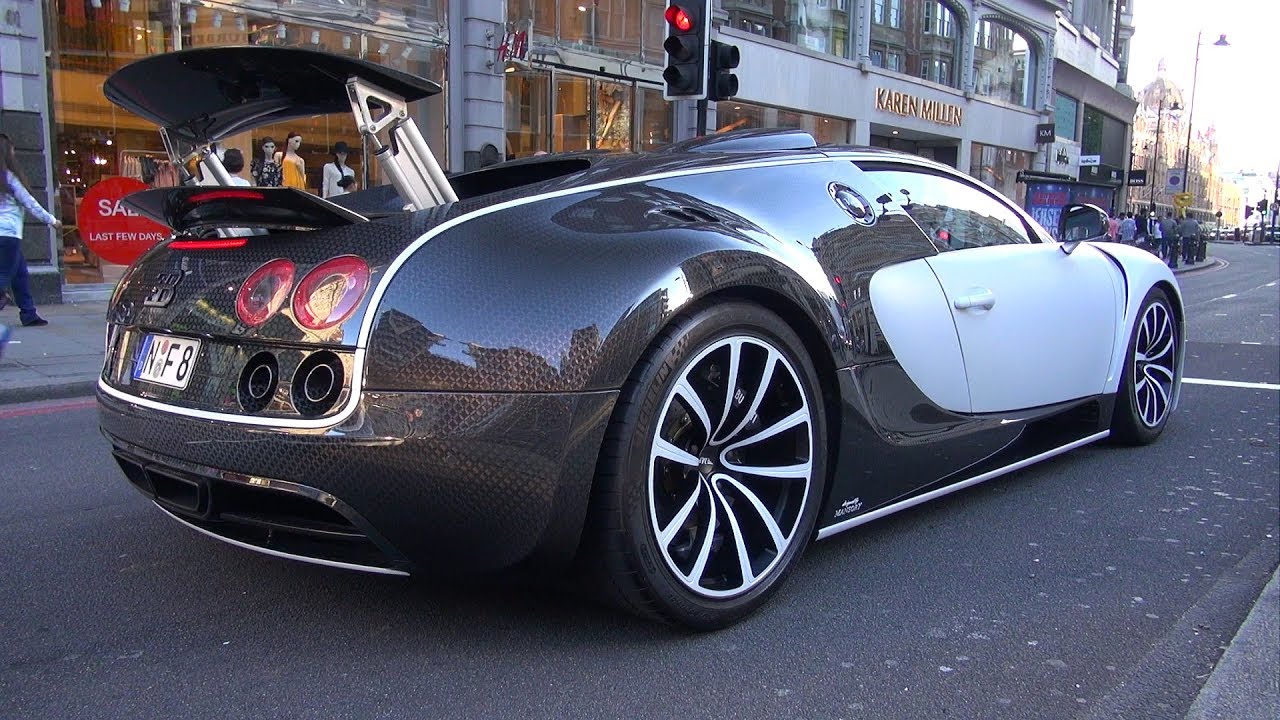 Bugatti Veyron by Mansory Vivere – $3.3 million
Let us begin by informing you that there are only two Bugatti Veyron by Mansory Vivere cars in the world. This is a fact! One of them was listed for sale on James Edition.
In addition to its quad-turbocharged 8.0-litre W16 engine and unique customization job, another thing that makes this particular Veyron even more special is that it happens to be the third model that rolled off the production line in 2007.
It was already extremely valuable but the owner went a step further by sending it to Mansory to make it even more unique. Finished in Matte White, the exterior features a striking Mansory Carbon Fiber weave, a redesigned hood as well new carbon front and rear bumpers.
This machine also has daytime running lights, side skirts and fully forged custom wheels. It is a fast car and can reach a speed of 408 km/hr and has an 8litre W16 engine that produces a magnificent 1,200hp.
In Nigerian Naira, the Bugatti Veyron by Mansory Vivere will cost you N1.1 billion.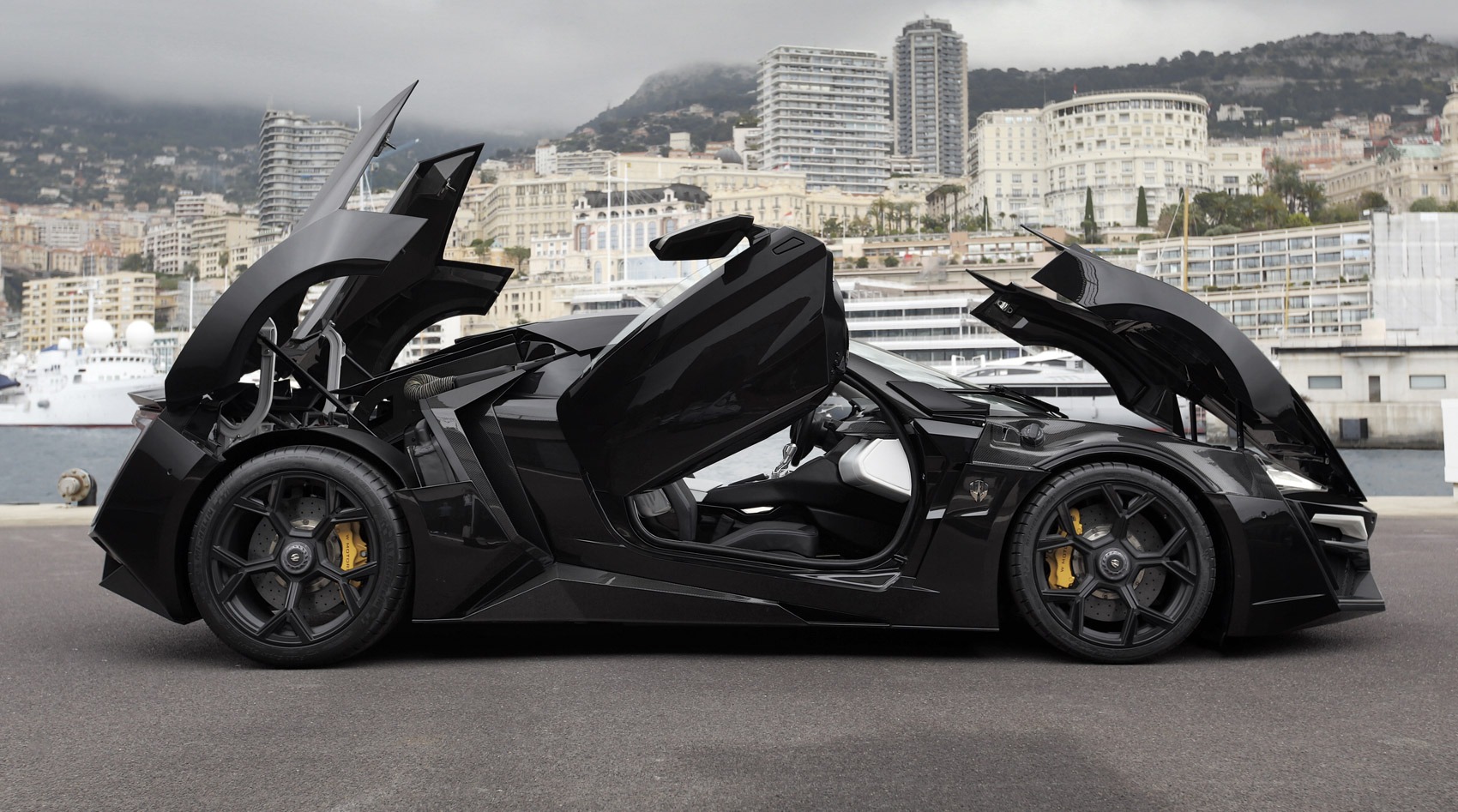 Lykan Hypersport – $3.4 million
The Lykan Hypersport is the first sports car to be designed and produced indigenously in the Middle East. It is a Lebanese limited production supercar manufactured by W Motors, a United Arab Emirates-based company, founded in 2012 by Lebanese and Italian engineers.
The first pre-production Lykan HyperSport was unveiled at the Qatar Motor Show in February 2013 and production was limited to seven units.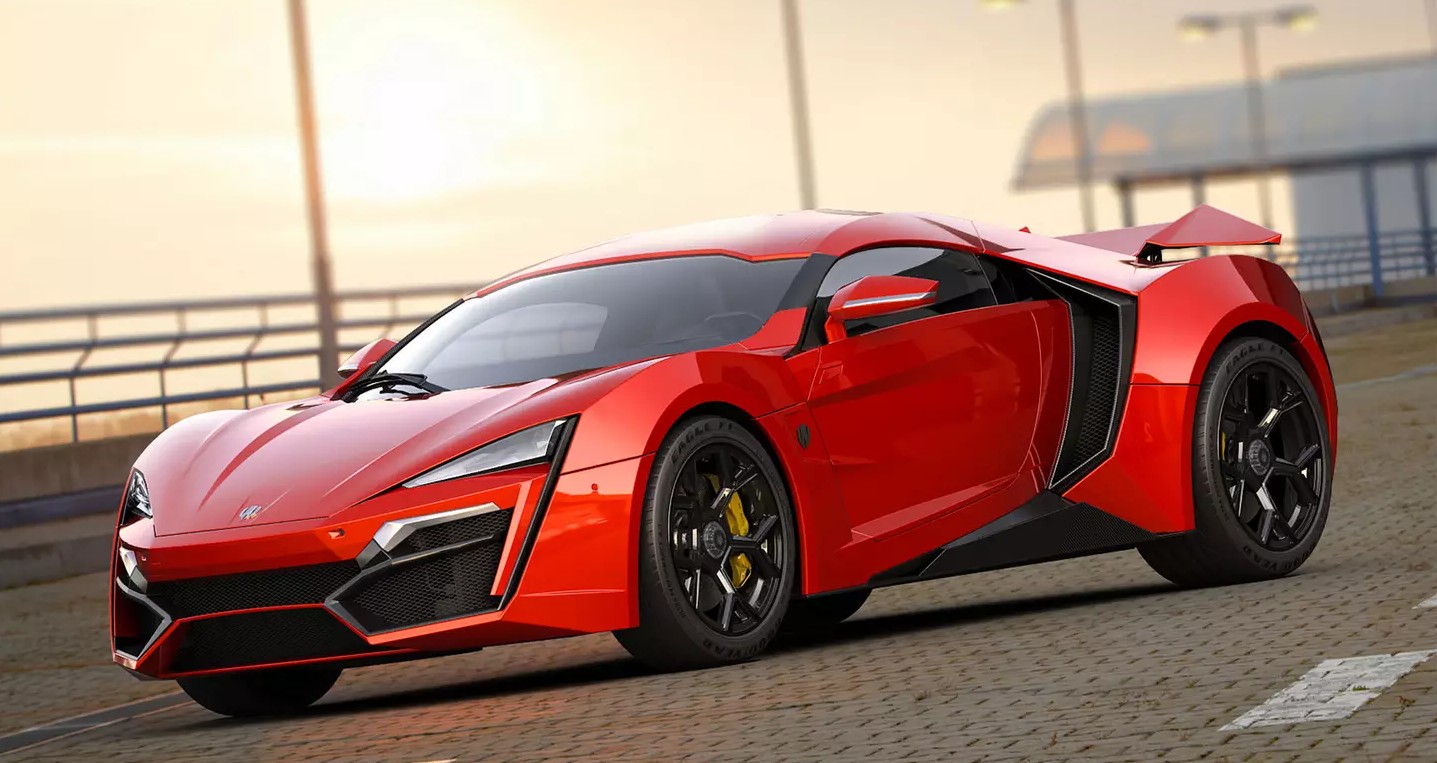 The Lykan HyperSport is the first car to have its headlights embedded with jewels; they contain titanium LED blades with 420 diamonds. In June 2015, the Abu Dhabi police force purchased one Lykan HyperSport; leaving only six were available for purchase by customers.
In Nigerian Naira, the Lykan Hypersport will cost you N1.2 billion.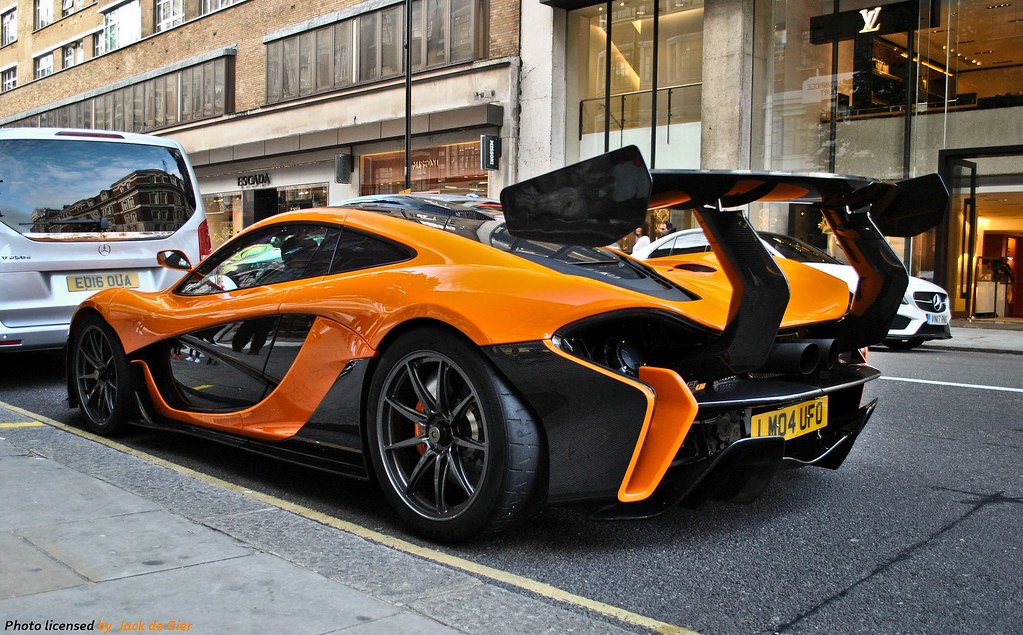 McLaren P1 LM – $3.6 million
In 2017, the McLaren P1 held the record for the fastest street-legal car around the Nürburgring, with retired racer and test driver, Kenny Bräck taking the car around the German track in just 6:43.22 during final testing.
However, this car is not just fast, it's also expensive! It was produced by British automobile manufacturer McLaren Automotive and was unveiled at the 2013 Geneva Motor Show.
A total of six McLaren P1 LMs were made in total. Five of them were sold to private buyers while the sixth, codenamed 'XP1 LM,' the prototype P1 LM, is used for development and testing purposes.
In Nigerian Naira, the McLaren P1 LM will cost you N1.3 billion.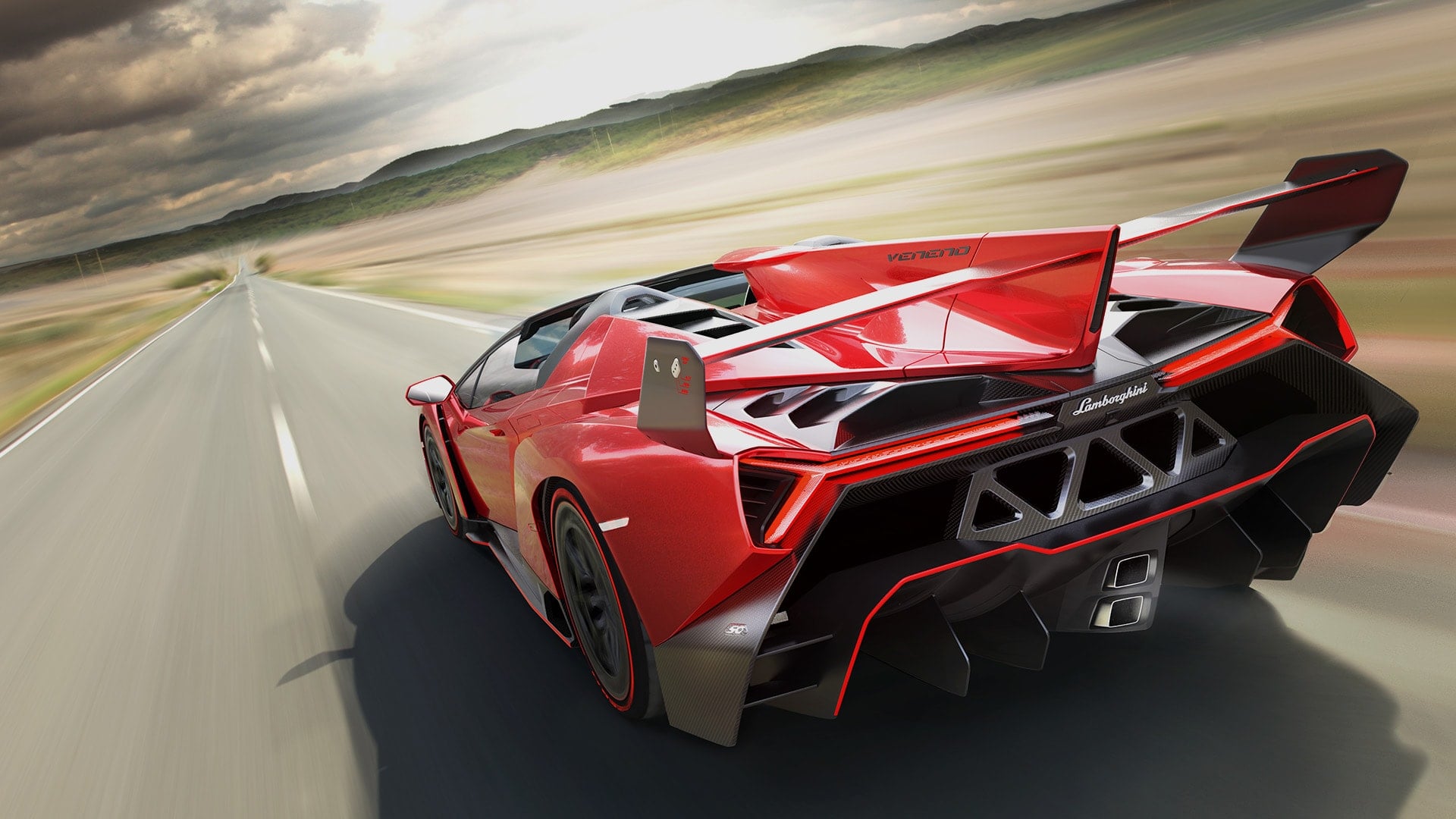 Lamborghini Veneno Roadster – $4.5 million
The Lamborghini Veneno Roadster is built for millionaires and marks the countdown to the top 6.
You probably don't know that 'Veneno' in Spanish translates into 'venom' or 'poison' and it's hard to argue with the submission that the car certainly gives off a delightfully deadly presence.
Triggered from the Aventador, the Lamborghini Veneno was created to celebrate Lamborghini's 50th anniversary and was unveiled at the 2013 Geneva Motor Show.
This car is built to reach 96 km/hr and makes our list of one of the most expensive production cars in the world!
In Nigerian Naira, the Lamborghini Veneno Roadster will cost you N1.6 billion.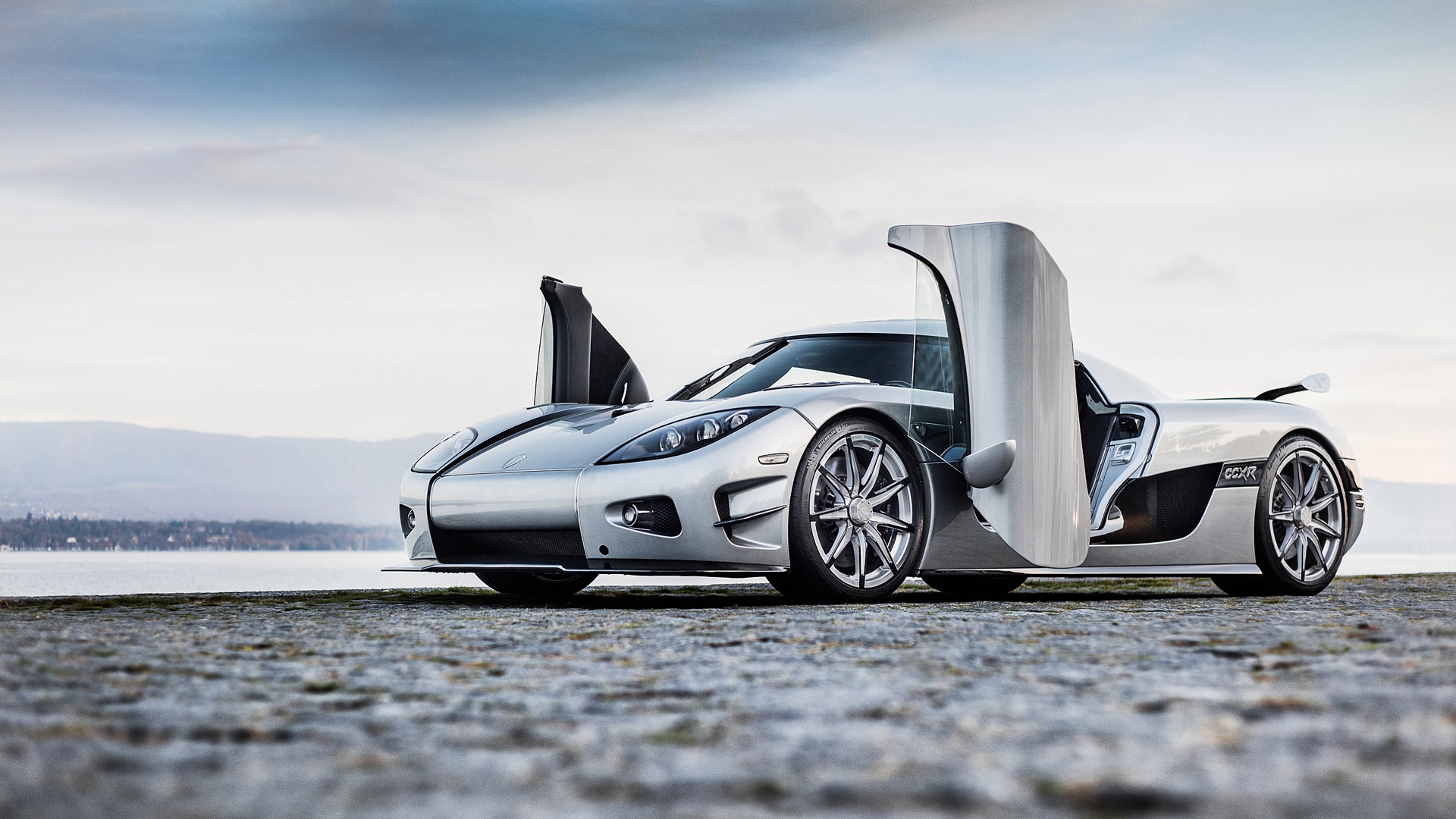 Koenigsegg CCXR Trevita – $4.8 million
The Koenigsegg CCXR Trevita has a very interesting story – It was originally intended to be limited to just three units.
However, the CCXR Trevita cost so much to build that Koenigsegg decided to make the car even more exclusive by limiting the number of manufactured units to just two.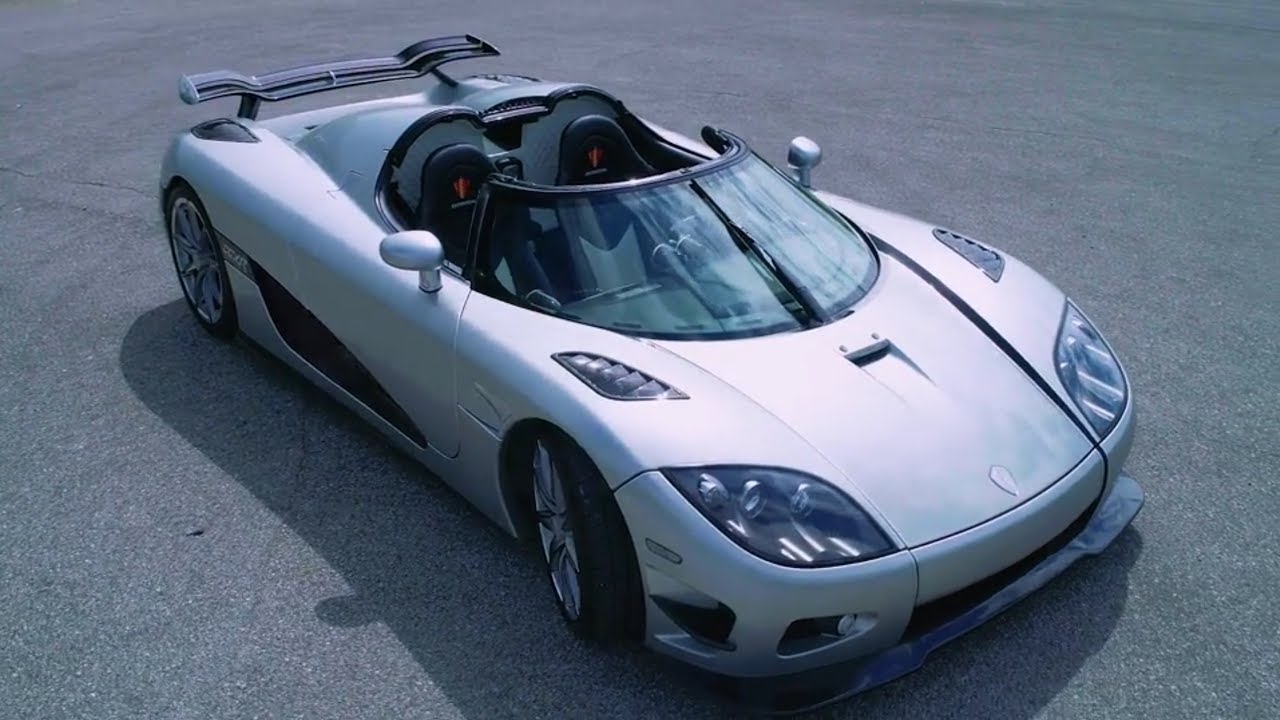 This car comes with a diamond weave carbon fibre finish, a unique double carbon rear wing, Inconel exhaust system, carbon-ceramic brakes with ABS as well as a tire monitoring system.
The one pictured in this article belongs to Floyd Mayweather and has a top speed of 408 km/hr.
In Nigerian Naira, the Koenigsegg CCXR Trevita costs N1.7 billion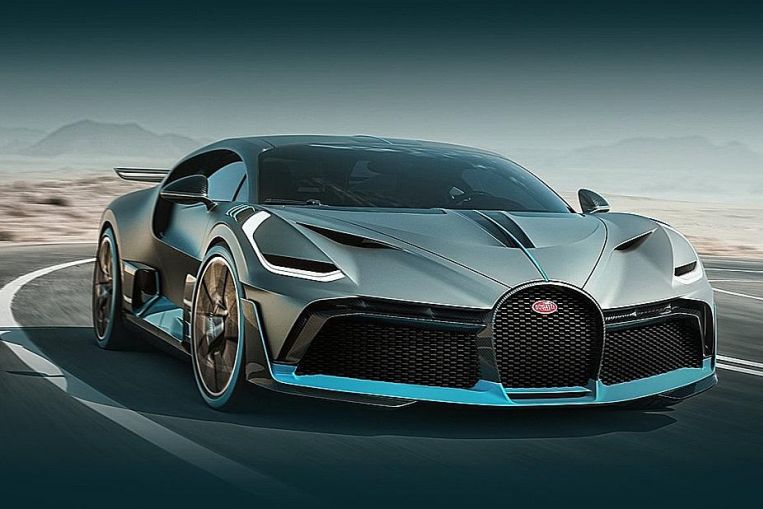 Bugatti Divo – $5.8 million
The Bugatti Divo also makes the list of the most expensive cars in 2020. It is a mid-engine sports car developed with a track-focused approach and was manufactured by Bugatti Automobiles S.A.S.
This machine was named after French racing driver Albert Divo, who won the Targa Florio race twice in the 1920s for Bugatti. Quite a feat!
According to Bugatti, the DIVO stands out as the most agile and dynamic car they've ever created, which makes it even more unique.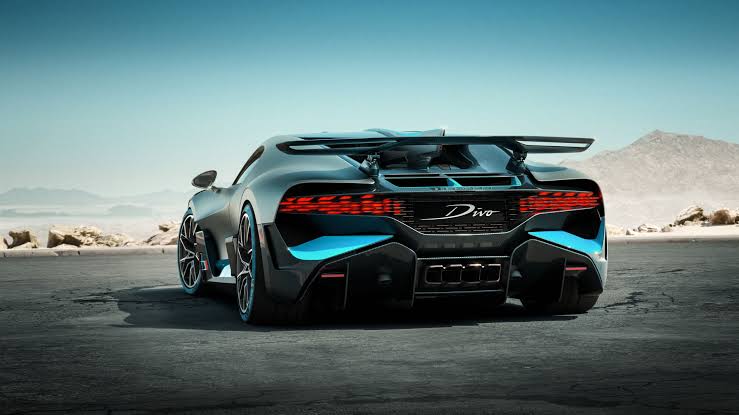 This car is limited to 40 units and was pre-sold before the public debut to Chiron owners through special invitation by the dealers. Did you know that the Bugatti Divo sold out in its first day of availability?
In Nigerian Naira, the Bugatti Divo will cost you N2 billion.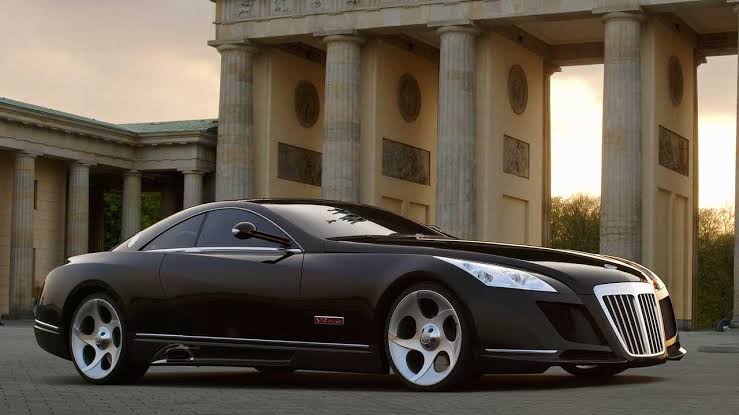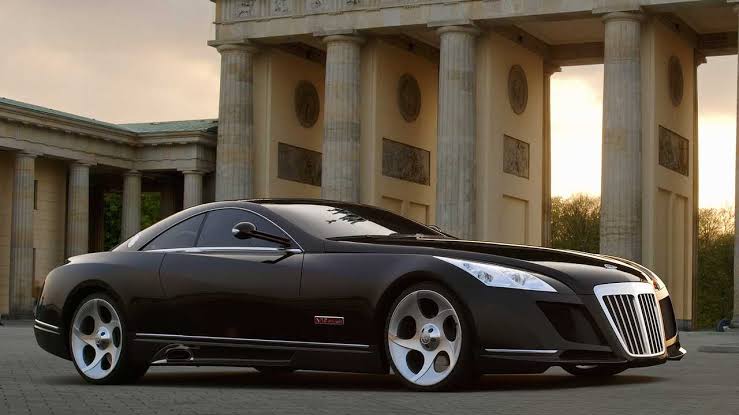 Mercedes Benz Maybach Exelero – $8.0 million
The Mercedes Benz Maybach Exelero has an impressive top speed of 213 mph.42 km/hr and a 0-100 km/h acceleration time of 4.4 seconds. It was unveiled at the Tempodrom in Berlin in 2005 and is a one-off high-performance sports car built by Stola (now part of Blutec) in collaboration with DaimlerChrysler.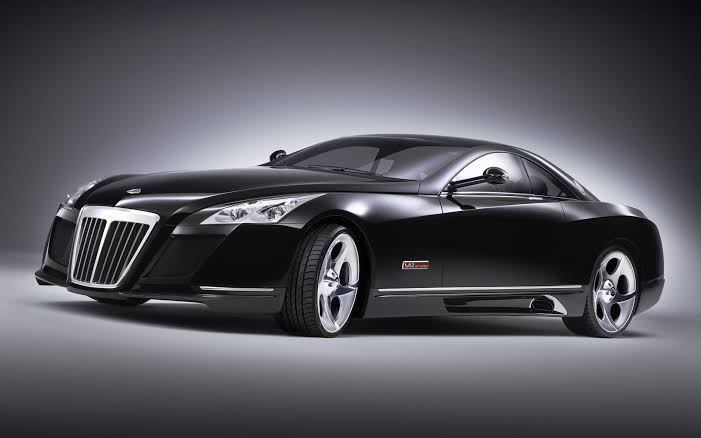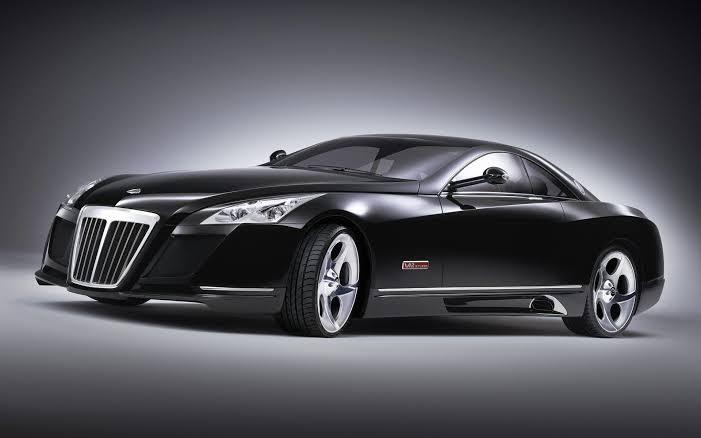 It comes with alloy wheels with diameters of 23 inches at the front and the rear. The Exelero's interior is made with dark and red leather, neoprene, glossy black carbon fibre as well as aluminium accents.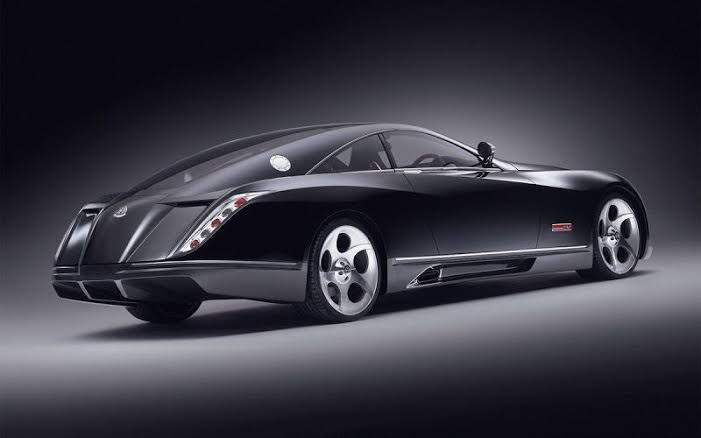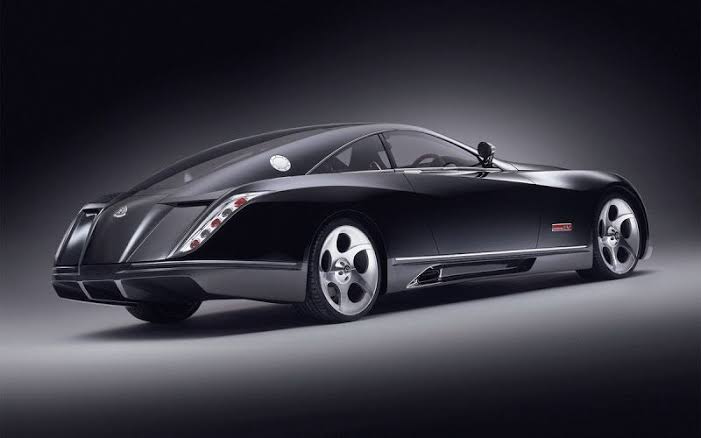 The Exelero is a high-performance car powered by a twin-turbo 5.9litres, 5908cc V12 engine and has a top speed of 350 km/hr. The Maybach Exelero possesses the anti-lock braking system, 4 wheels made of alloys in diameter of 23 inches and brakes of vented discs.
In Nigerian Naira, the Maybach Exelero will cost you N2.8 billion.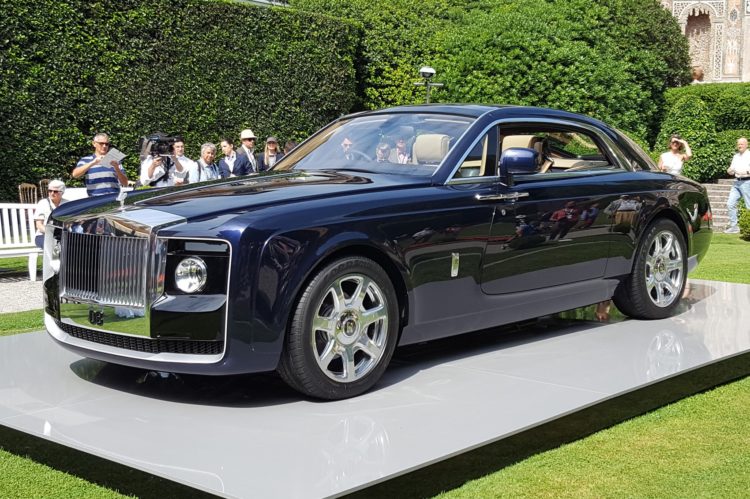 Rolls-Royce Sweptail – $13 million
The Rolls Royce Sweptail was the most expensive car in 2019 and it has quite a reputation.
This high-end one-off coupe cost its owner a reported $13 million. It was launched under the name Sweptail and it took nearly 5 years for the car manufacturer to deliver this astonishing design to the buyer.
As you might have already guessed, this car is off the market. It was designed specifically on the orders of a yacht specialist who made a direct request to the Rolls Royce Motors for a car that looks like a yacht.
The Rolls Royce is known for its exclusive cars and the Sweptail is no different. The fact that it was manufactured based on a direct request makes it one of the most exclusive cars ever made.
The interior of the Rolls Royce Sweptail is beautifully handcrafted with wood and Dark Spice leather and has cases for keeping laptops behind each door.
This car has the trappings of a royal carriage and only accommodates two people. It comes with a full panoramic sunroof like those of yachts in motion. Beneath its bonnet is a 6.6-litre V12 engine and the Sweptail is capable of producing a speed of 241km per hour.
In Nigerian Naira, the Sweptail by Rolls Royce will cost you N4.7 billion.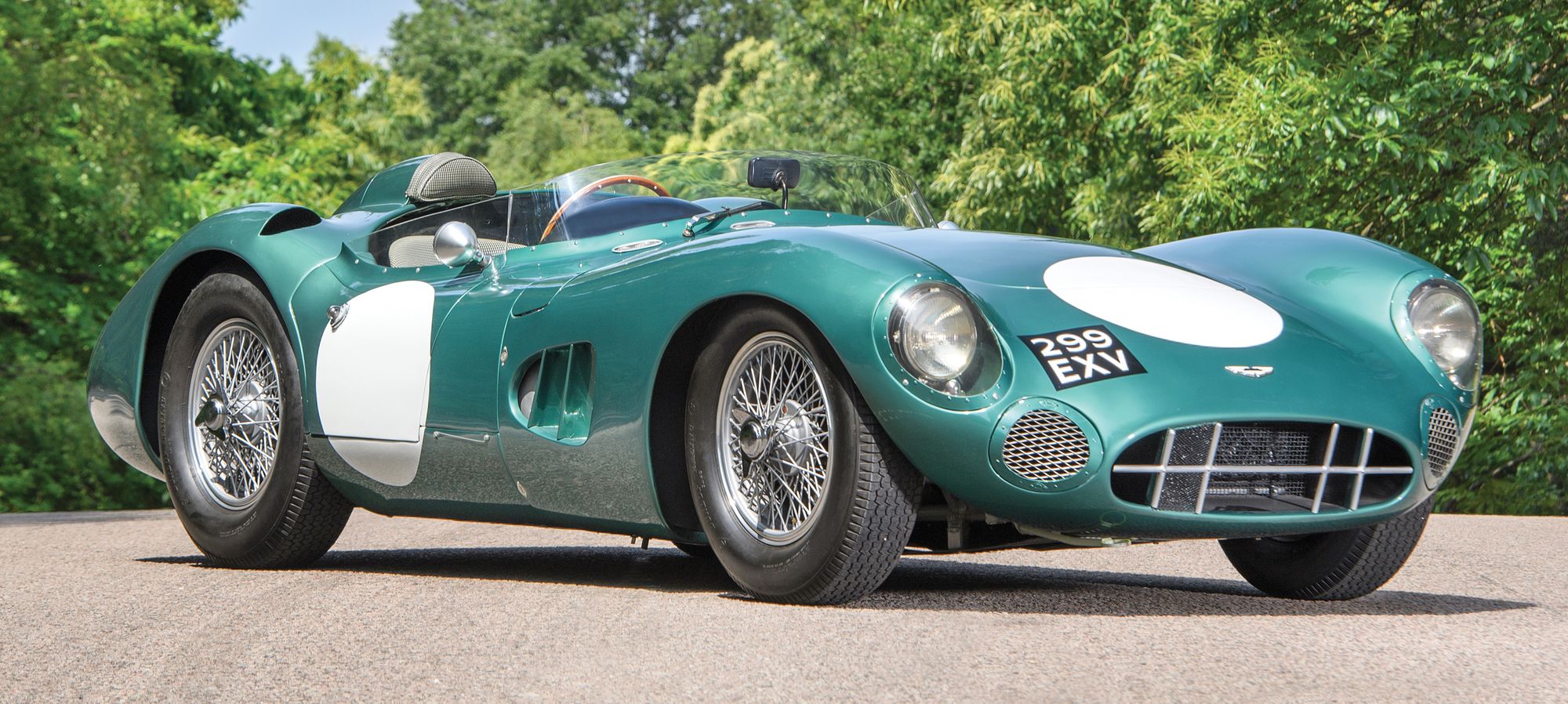 1956 Aston Martin DBR1 – $22 million
The 1956 Aston Martin DBR1 is the Aston martin's equivalent to the Ferrari 250 GTO and Mercedes-Benz 300 SLR. Interestingly, just five of them were built between 1956 and 1958.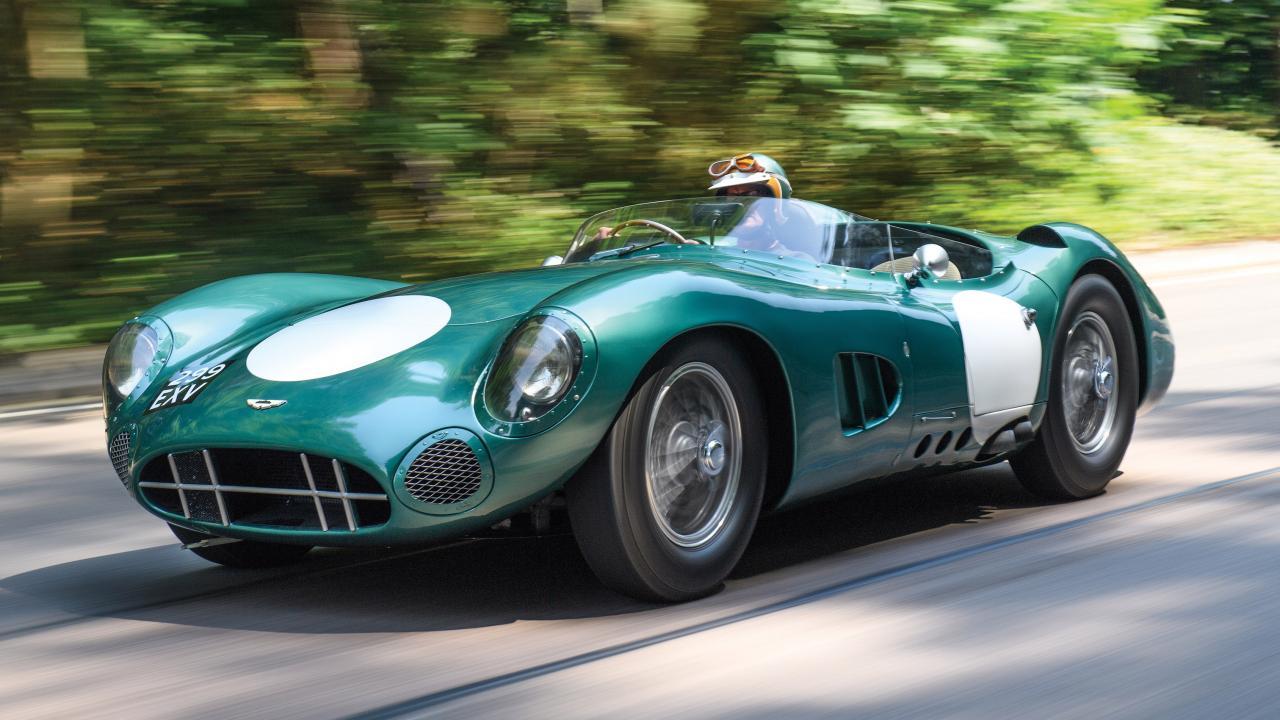 The car became the most valuable British-made car ever; when it sold for $22.5 million (£17.5m) at the annual auction at the Monterey Car Week.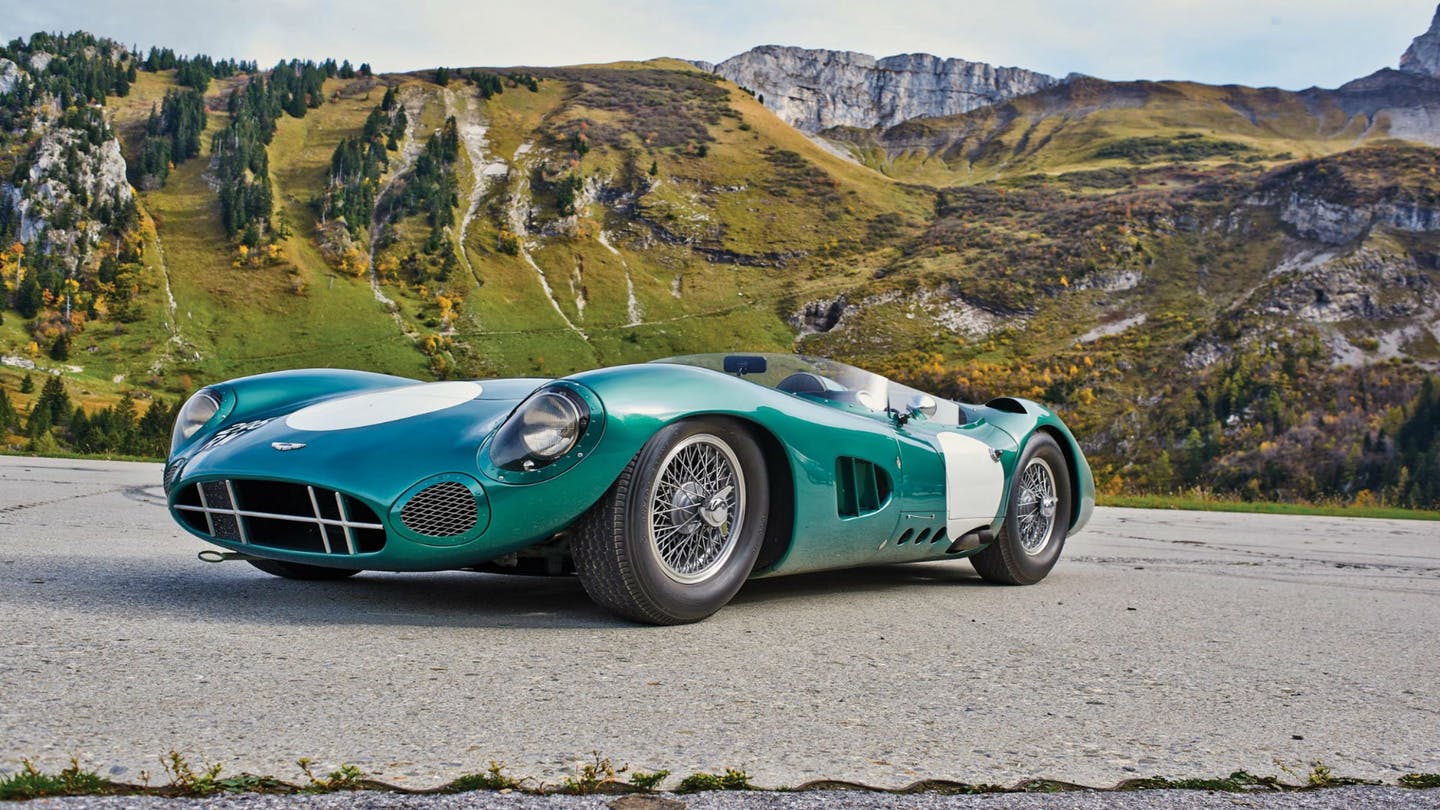 This car won the Nurburgring 1000 kilometre race in 1959 and was subsequently sold, converted and made legal for street use in 1962.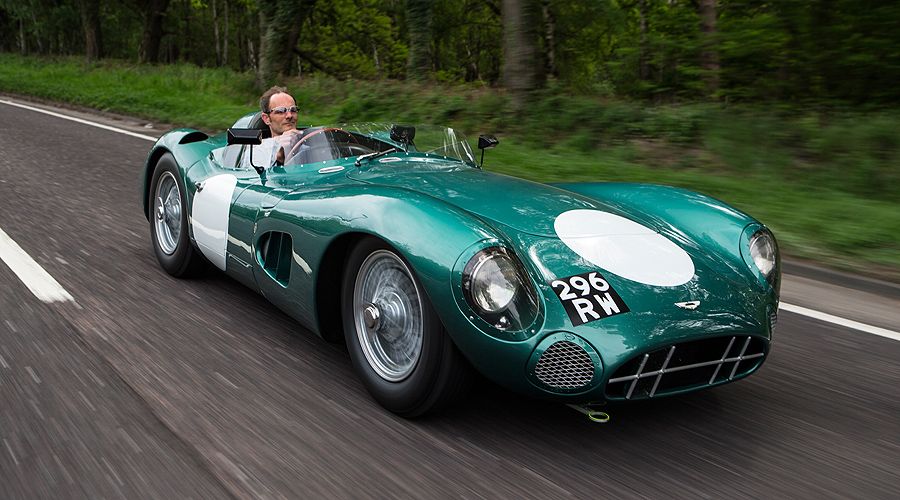 We should mention here that this Aston Martin was the first of the DBR1 line, driven by prominent names like Carroll Shelby, Jack Brabham, Roy Salvadori and Sir Stirling Moss. The 1956 Aston Martin DBR1 is quite famous.
In Nigerian Naira, the 1956 Aston Martin DBR1 will cost you N7.9 billion.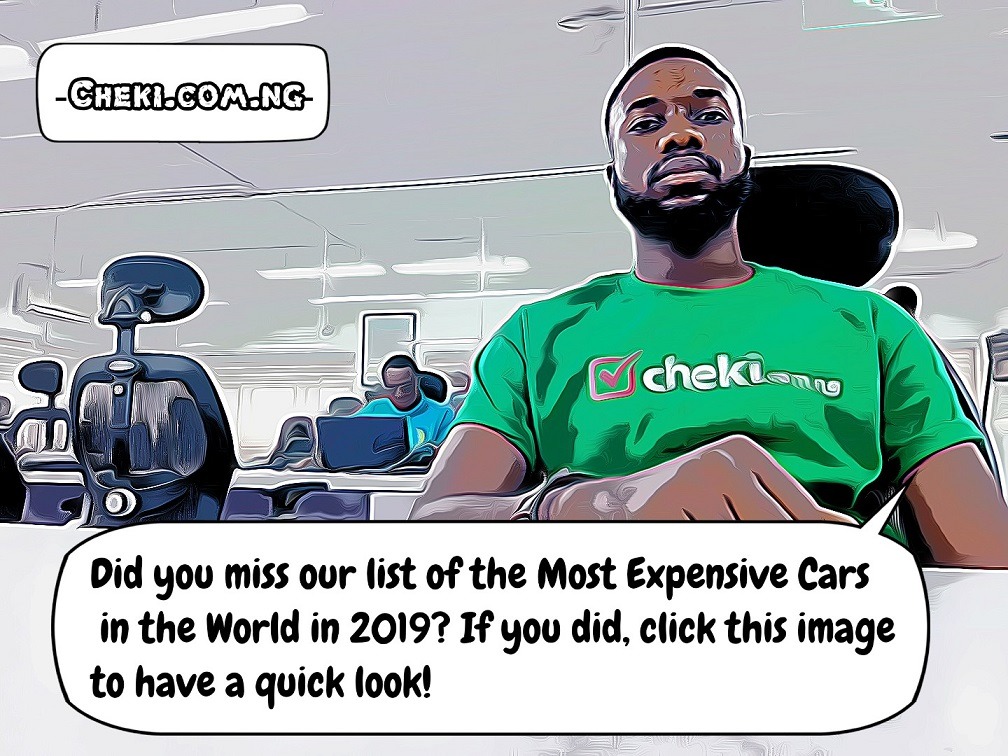 (Visited 3,870 times, 1 visits today)