The Toyota Camry is one of the most popular cars in Nigeria and this feat is not a fluke, which makes it the perfect first car choice for millions of Nigerians. This model of the Toyota brand is simply adored and for good reasons. Let us take a closer look into 10 reasons why the Toyota Camry has been considered a top choice Nigerian buyers consider when buying their first cars.
Best Resale Value
Multiple studies conducted in the last 10 years have pointed to the fact that Toyota has the most models for cars with best resale value in the market. This attribute isn't restricted to salon cars alone; from the Land Cruiser for premium utility vehicles to hybrid Prius for alternative fuel vehicles, Toyota stands out as the brand that sells pretty fast in the category of cars that have been previously owned.
When buying a car, you should also consider the ease or difficulty of selling such a car when the time comes to make such a decision.
Research and Development
The Toyota brand is quite heavy on research and development. This is aimed at advancement in future automobile technologies. Toyota is investing a total of $9 billion (in Nigerian naira, this translates into N3.2 trillion) into research and development of its brand and business over the next few years. What this means is that Toyota spends more than $1 million per hour on improving its brand. This figure surpasses what any company in the world dedicates to research and development.
Great Batteries
Most conventional car batteries will call for a replacement after some time but with Toyota hybrid cars or SUVs, you don't need to ever change your battery. This is because the motor of the Toyota hybrid vehicle runs on lithium/ion batteries that last as just as long as the vehicle itself.
Affordable
Toyota cars are affordable on many fronts regardless of your budget. For instance, with a budget of N300,000, you can buy yourself a used Toyota car for your first car. With a more robust budget of between N1 million and 5 million, you can select from over 1,919 Toyota cars listed for sale.
Variety
Toyota offers over 34 models of its brand for you to choose from when you're hunting for your first car. The models range from the Camry and Corolla to the RAV4, FJ Cruiser, 4-Runner, Avalon, Highlander, Land Cruiser, Sienna, Venza, Yaris, Prius and many others.
Cheki Nigeria currently has a total of 2,836 Toyota cars listed for sale. This gives you a wide array of cars to choose from.
Toyota Cars Stay on the Road
Toyota cars have a reputation forged in reliability. They are known to be durable, strong and last for several years. This is one of the many reasons Nigerians adore the brand and its models. Reports have shown that 80 per cent of Toyota cars that were sold 20 years ago are still on the roads. Impressive, isn't it? This is a respectable lifespan for a car and durability is feature Nigerians do not joke about.
Maintenance Cost
Toyota cars are designed to be fuel efficient and this cuts across several models. Various credible rankings and reports have reiterated Toyota's dominance in the league of cars with affordable maintenance cost. For instance, the cost of repairs and maintenance for the Toyota Corolla falls within the range of N132,000-N135, 000 per annum.
Top-Selling Car in 2018
Toyota continues to hold its ground in a market that is as competitive as it is steadily evolving. The Toyota brand retains its supremacy as one of the most popular choices in the category of family-oriented sedans. Such a feat was achieved on the strength of its comfy interior and cutting-edge safety features. If it's your first car, go for a Toyota and you'll be glad you did. With Toyota, it's difficult to get it wrong.
Not Hard to Find
Did you know that Toyota's are sold in over 170 countries and regions across the globe and have over 53 manufacturing companies in 28 countries across the globe? You'll never have to look too far to find a Toyota car as most dealerships have them available for sale in different models.
Solar-Powered Cars
Did you know that one of the latest models of the Toyota Prius Plug-in Hybrid comes with a solar roof? The solar roof generated enough energy to power the electronics inside the car's cabin while you are driving but that's not all. The solar roof also charges the car's battery while it is parked. Does this sound like an ideal first car option for you if you are not restricted by a slim budget?
Final Thoughts on Buying a Toyota as Your First Car
Regardless of the model of the Toyota that you settle for, what's even more crucial is that you get a trusted mechanic to have a look at the car's engine and other parts. This will ensure that you don't end up with a car that is plagued with mechanical problems. Do you consider Toyota a perfect first car choice in Nigeria? Feel free to share your thoughts with us in the comment section.
Now that you have taken a look at Toyota cars as a great choice for your first car, are you ready to obtain one? Get started here with Cheki Finance.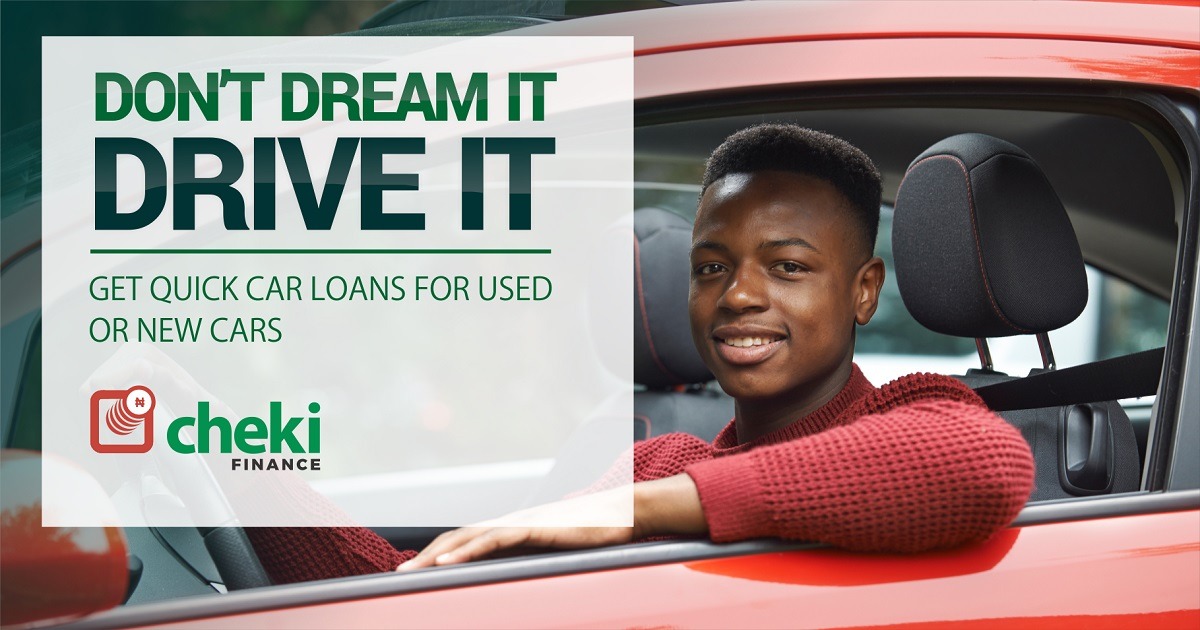 (Visited 437 times, 1 visits today)