The fact that a car looks really nice and sounds ready to hit the road does not mean you should pay for it without carrying out a VIN check. In case you don't know what the VIN is, it is the official abbreviation for Vehicle Inspection Number.
The VIN is the identifying code for a specific vehicle, which is used to check the entire history of a used car. The VIN serves as the car's fingerprint, as no two vehicles in operation have the same VIN. A VIN is composed of 17 characters (digits and capital letters) that act as a unique identifier for the vehicle and every single car made after 1981 has one.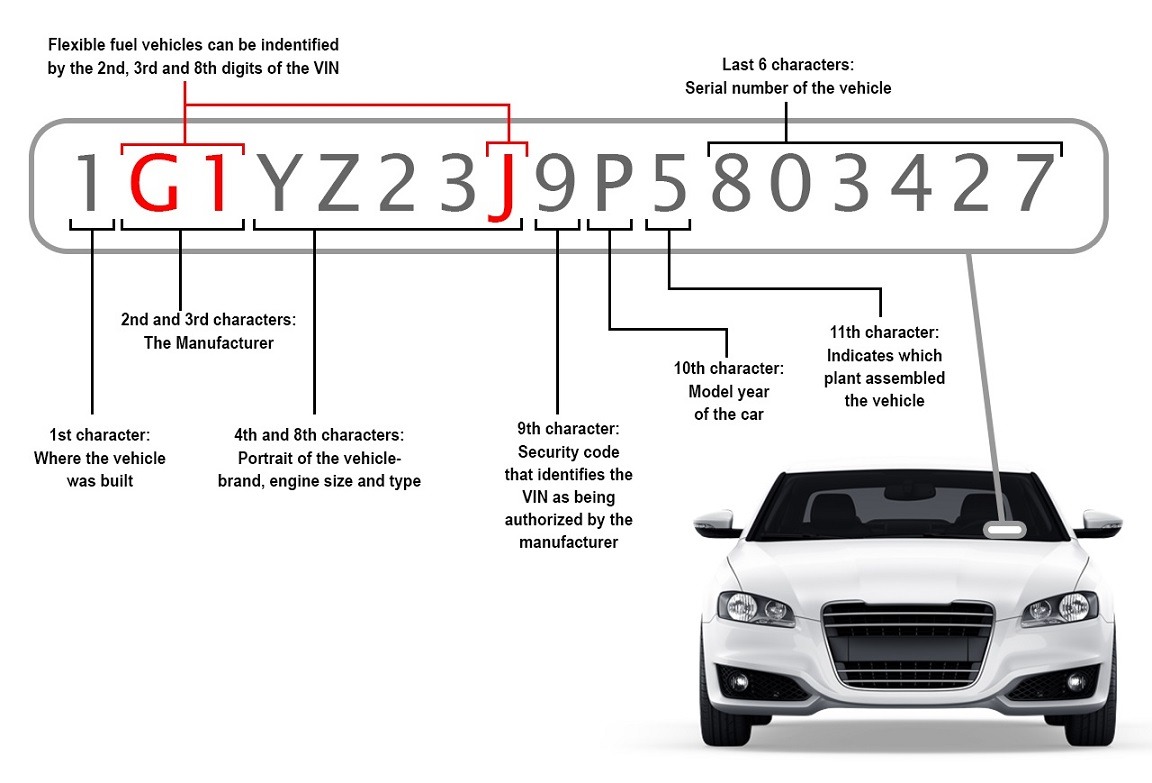 In this article, we will breeze through 10 reasons you should carry out a VIN check on a foreign used vehicle before you buy it. Have a look at the list below:
1. To Know the Number of Previous Owners
The last thing you want to do is to buy a 2012 car and find out through a VIN check that the car has passed through 12 previous owners before you.
2. To Know If the Car Has Been Recalled
A recall is issued when a manufacturer or a highway traffic safety administration agency determines that a vehicle, equipment, car seat, or tyre creates an unreasonable safety risk or fails to meet minimum safety standards.
A VIN will help you know if the car has been recalled as well as the type of recall involved in a case where it exists
3. To Know If the Car Has Been Involved in an Accident
As you already know, there are minor accidents and there are major accidents and a VIN provides you with details of these and more. In a case where a car has been involved in a major accident and fixed, a VIN will reveal details of such accidents to you.
4. To Know If it is a Flooded Car
A flood can create enormous damage to vehicles and offer an opportunity for criminals to defraud unsuspecting car buyers.
A flooded vehicle is on that has been partially or completely submerged in water to the extent that its body, engine, transmission or other mechanical component parts have been damaged.
Such cars are still in circulation and one of the surest ways to find out if the car you are about to buy has a history of flooding is to carry out a VIN check.
5. To Ascertain a Car's Actual Mileage
Certain dishonest and unscrupulous car dealers sometimes try to rip car buyers off by rolling back the mileage of a car. The mileage of a car refers to the number of miles that a car has travelled or covered.
By rolling back the mileage of a car, the dealer or car seller makes it appear that the vehicle in question has lower mileage than it actually does.
Typically, putting 12,000 (19,312 kilometres) to 15,000 (24,140 kilometres) miles on your car per year is viewed as "average." A car that is driven more than that is considered high-mileage. With proper maintenance, cars can have a life expectancy of about 200,000 miles (321,868 kilometres).
A VIN check saves you this headache as it presents you with the details of the car's actual mileage.
6. To Check the Severity of Accidents
The VIN ensures that you know the details of any accident that the car you want to buy has been through. You can't rely totally on the appearance of a car as a measure of the type of accidents it has been through. Remove all elements of doubt by check the VIN to see details of its accident history.
7. Find Out If the Airbags Have Ever Been Deployed
You don't want to buy a car that has had its airbags deployed and then carelessly assume that its airbags are intact. If the airbags have been deployed, If your airbags have deployed during an accident, the airbags will need to be replaced, its airbag control module will need to be replaced or reprogrammed
8. Find Out If the Car Was Stolen
A VIN check will help you know if a car stolen before it was exported to Nigeria. Finding out via Interpol that the foreign used car you are driving was stolen would certainly make you cringe. Always make you carry out a VIN check before committing your hard-earned money and reputation to a used car. Nothing you be taken for granted or glossed over when buying a foreign used car.
9. Find Out the Car's Title Document Type
A car title is an official document that indicates who the owner of the vehicle is and includes information about the car such as the year, make, model, and history. However, there are several different car title types and we will look a brief description of some of the various types below:
Certificate of Origin:

This is the first title document issued by the vehicle manufacturer to the franchised dealer where the vehicle was delivered to. This document is used to transfer the vehicle to the first owner

Manufacturer's Statement of Origin:

Similar to a certificate of origin and is used by some vehicle manufacturers.

Clear Title:

When a title is issued to an owner with no lien (a form of security interest granted over an item of property to secure the payment of a debt or performance of some other obligation) specified the title is clear.

Salvage Title:

When a vehicle incurs some type of loss events such as major damage, theft, or repair, the title may be designated as a salvage title.

Junk Title:

A car, which has been sold to a junkyard may incur a junk title designation if the vehicle is intended to be scrapped or parted out.

Bonded Title:

This bond covers any future claims in the event that a valid claim to the vehicle comes forward in the future.

Reconstructed Title:

A vehicle with a reconstructed title can normally be registered for road use, but may have an inspection requirement to verify it is roadworthy.

Affidavit Title:

A title may be issued under an affidavit in lieu of other missing documentation.

Rebuilt Title:

A vehicle with a rebuilt title can normally be registered for road use, but may have an inspection requirement to verify it is roadworthy.

Certificate of Destruction:

When an insurance company has paid a claim for a vehicle and taken ownership from the insured, they have the option of processing the title as a certificate of destruction. In this case, the vehicle is intended to be destroyed and never to be used on the road or registered.
The VIN clearly spells out the type of title that a car had before it was exported. In some cases, a car could have a non-repairable title. You must avoid such cars by all means.
10. Find Out the Car's Service History
A VIN check will open your eyes to the service history of the car you are interested in buying. Maintenance details like brake check, oil change and tyre replacement are all included in the VIN.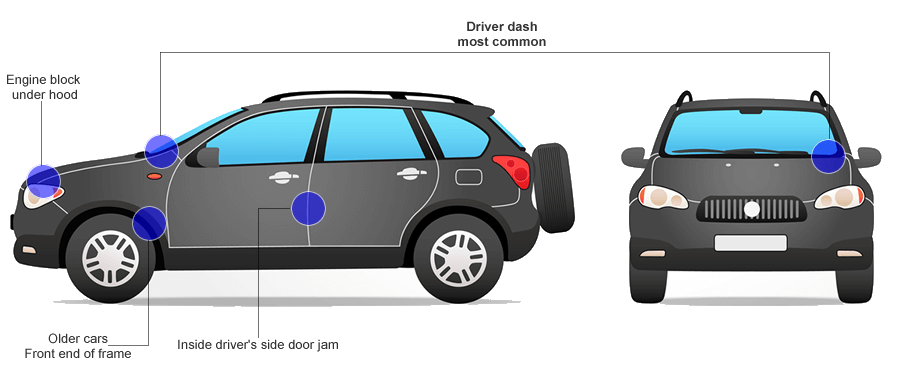 Where Can You Find a VIN on a Vehicle?
The VIN can be found in multiple places on a car and some of them include:
The lower driver's side corner of the windshield

The driver's door or side door jam

The top of the dashboard on the driver's side

Your car's insurance document
When looking to buy a car, our team is available to help you with every need and questions you might have about having a VIN check for that car you want to buy. Don't hesitate to reach us on 08139859971 or 08139859972. You can also send us an email at info@chekinigeria.com.ng
(Visited 1,982 times, 1 visits today)