One simple truth is that there are many reasons you should buy a brand new car. At some point, you will find yourself weighing the advantages of buying a new car.
If you are one of those people who barely even know what they stand to gain when they buy a new car, here are 10 reasons who you should probably buy yourself a new car.
1. A New Car Comes With a Warranty
One of the biggest guarantees of buying yourself a brand new car is the fact that it comes with a warranty. This is very important for new cars because what this means is that you are entitled to a repair or replacement of your car if necessary within a specified period of time.
You should, however, know that a new car warranty comes in different types. Typically, the warranty that comes with buying a new car protects you against any type of factory defect during the first few years of owning the new car.
However, there is a basic warranty, which basically covers anything except the drivetrain components, body panels and parts of the car that would need periodic replacements.
The warranty that comes with a new car is designed to help you same money on the maintenance cost of the car over a period of time.
2. Brand New Cars Take Pride in Safety Upgrades
When buying a new car, get ready to be left in awe by the expansive level of safety features incorporated into new car models. They are deliberately designed to be safer than their predecessors.
For instance, car manufacturer put a lot of effort into building various driver assistance features that make it easier to avoid collisions. Such features include the rearview camera, the lane keep assist, lane departure alert, electronic stability control, traction control, tire pressure monitoring system as well as the adaptive cruise control.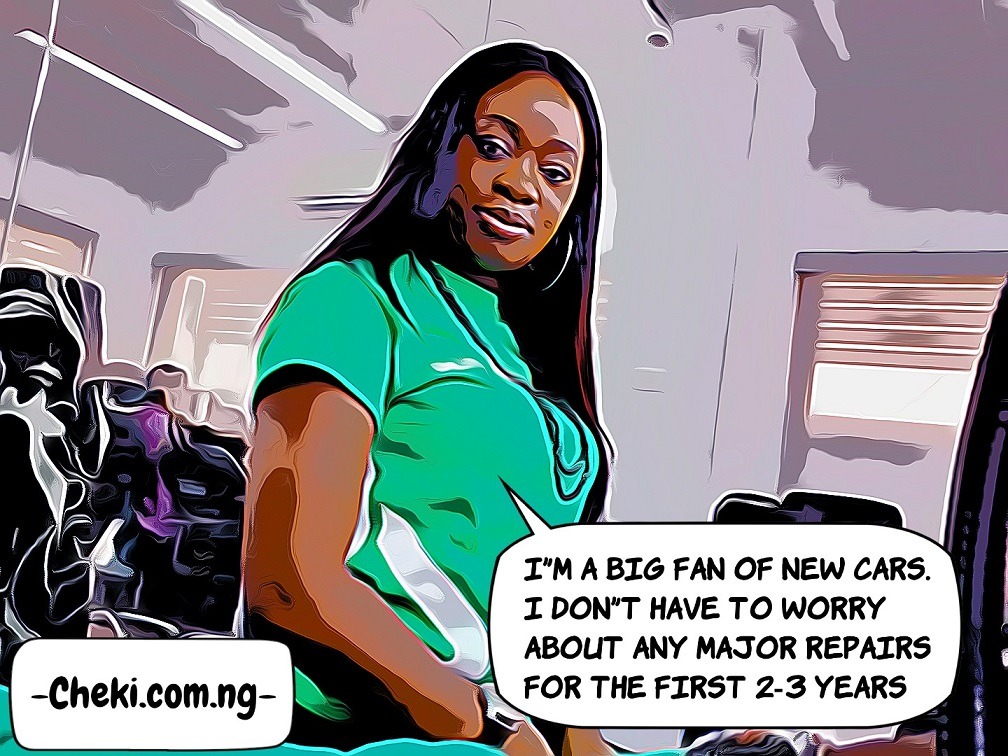 3. Brand New Cars Prioritise Convenience
When you have a family that includes little children, then the level of convenience that a car offers can make a world of difference. This explains why more brands are putting in a lot of effort into building cars that dwell heavily on convenience.
For instance, the Chevrolet comes with a programmable power liftgate. If you find yourself carrying heavy bags or something that totally fills up your hand, all you need to do is to kick your foot through the Chevrolet symbol projected on the ground and the liftgate would open up for you.
4. Brand New Cars Offer a Growing Level of Comfort
Whenever you eventually decide to buy a new car, you can rest assured that you are buying a heightened level of comfort.
Right now, buying a new car gives you access to comfort features like heated seats, heated steering wheel and adjustable driving seats. Some specific brands and models even go as far as having massage features on the seats, which are designed to help you avoid feeling tired during a long drive.
Buy a brand new car and pay monthly on Cheki Nigeria. Click here to begin
5. Brand New Cars Give You Access to Technological Upgrades
A rising number of new cars in the market today come with an impressive array of technology features that allow you to entertain yourself and even communicate with friends and family while driving.
Today, don't be surprised if your new car allows you to syn the mobile Apps on your phone to your car. The future is bound to have even more technological upgrades for new cars.
6. Brand New Cars Are Reliable
You know you can always rely on a brand new car. For most car buyers, reliability is a crucial factor and the reason is simple – Everyone wants a car that stays in good condition over a long period of time and this is precisely what you get when you buy a new car.
Reliability, as described here, should be seen in the context of a car that does not require anything beyond your normal scheduled repairs, such as brake jobs, oils changes, and the tyres.
When you buy a new car, there is no way your car breaks down in the middle of the road. Such things do not occur with new cars.
7. They Offer More Resale Value
When you buy a brand new car, you can rest assured that the car can last you for about 10-15 years. What this means is that if you do not intend to keep the car for that long, you can sell it off as a used car.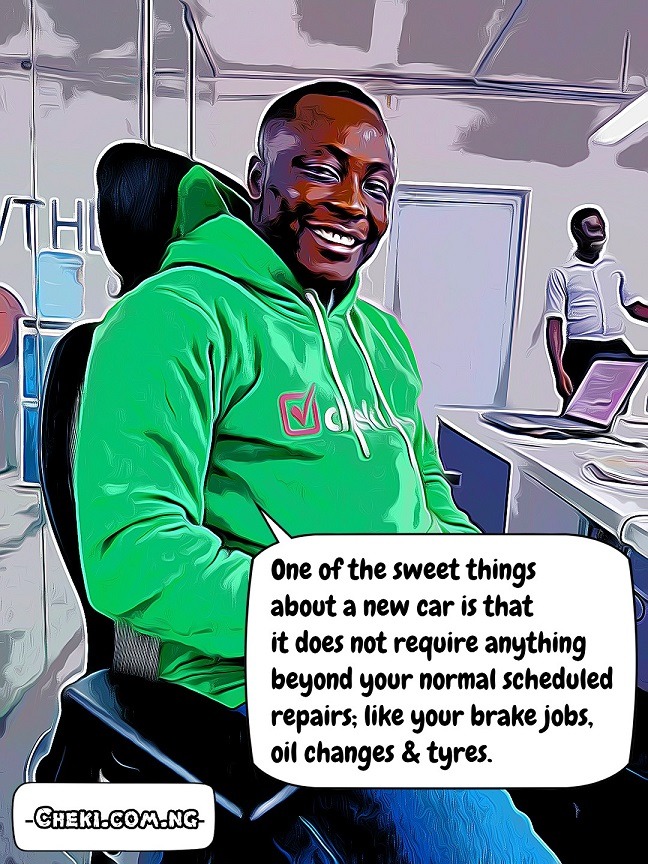 8. Brand New Cars Have Low Maintenance Cost
By default, new cars have very little maintenance cost. As you already know, when you buy a new car, what you get is a car that has never been on the road, which leaves it with zero wear and tear issues.
It is, however, important that you take your new car for periodic maintenance in order to keep your car in good condition. This maintenance covers oil change and well as changing your brake pads.
9. You Can Get a Discount
When you buy a new car towards the end of the year, you are likely to get a discount. Car manufacturers are known to make way for new and newer upcoming models around that time and would be more likely to offer you a discount in order to move their inventory faster.
The auto market is a very competitive space as manufacturers tend to produce similar car models.
10. New Cars Offer Attractive Financing Options
Financial institutions and automotive brands offer better interest rates for brand-new vehicles as opposed to used vehicles. For instance, Cheki Nigeria offers car loans that are designed to help you cushion the financial pressure of buying a new car. You can reach out to our team of experts to provide you with financing options available to you for a new car.

(Visited 443 times, 2 visits today)