In this age where car dealers and private sellers are groaning about the difficulties they experience in selling cars, you should know that there are ways you can sell cars faster without necessarily spending a whole lot of money. All you need to understand is that there are smart ways to bring buyers closer to your cars.
The digital space provides you with limitless possibilities in doing business today and the business of buying and selling cars has benefited hugely from this. Below are a blend of ideas you can use to help you sell more cars: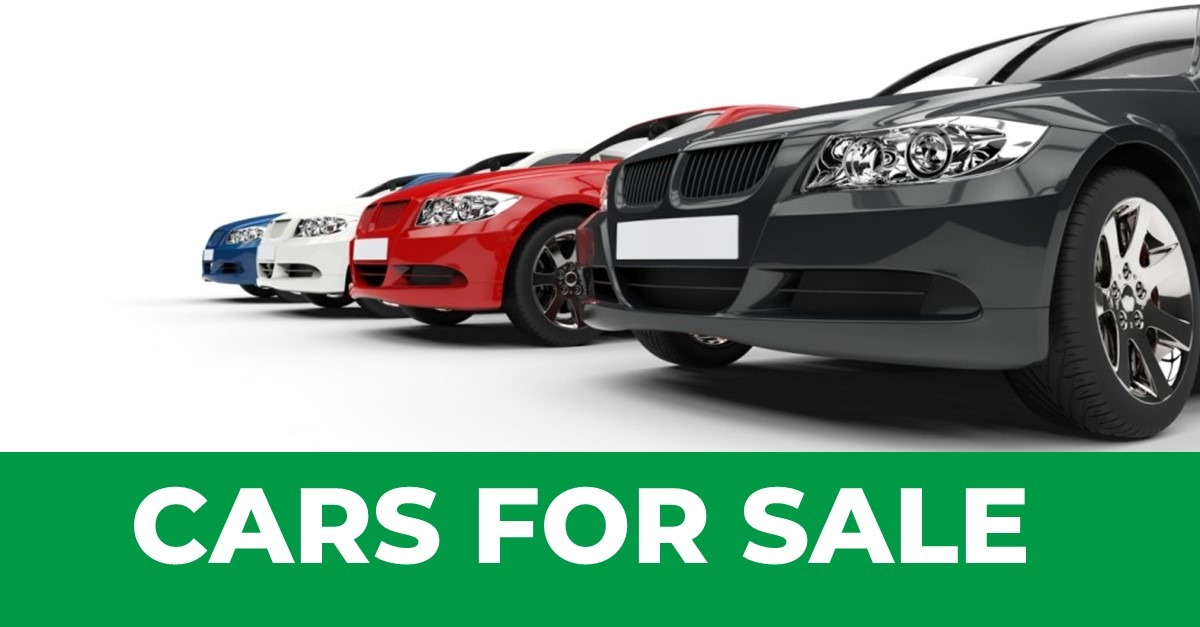 1. Create Ads that Sell
Your ads are the cornerstone of the selling process. They serve as a call to attract the attention of the buyer and are designed to remind him/her of a need for the car. An important part of creating the ads is the photograph. Your car must be captured in great lighting and from various angles that enhance the beauty and general image of the car.
Take a picture of the driver's seat, the trunk and the back seat. It is important to also capture the mileage on the odometer, the tires and the engine.
Join Whatsapp groups and Facebook groups that are primarily created for the buying and selling of cars. You can also post these ads on Twitter and Instagram as well along with all the information the buyer will need for him/her to take action on the ad.
The digital space offers incredible ways to connect with buyers and you should explore this platform as it has proven to be efficient and affordable.
Sell it to a Dealer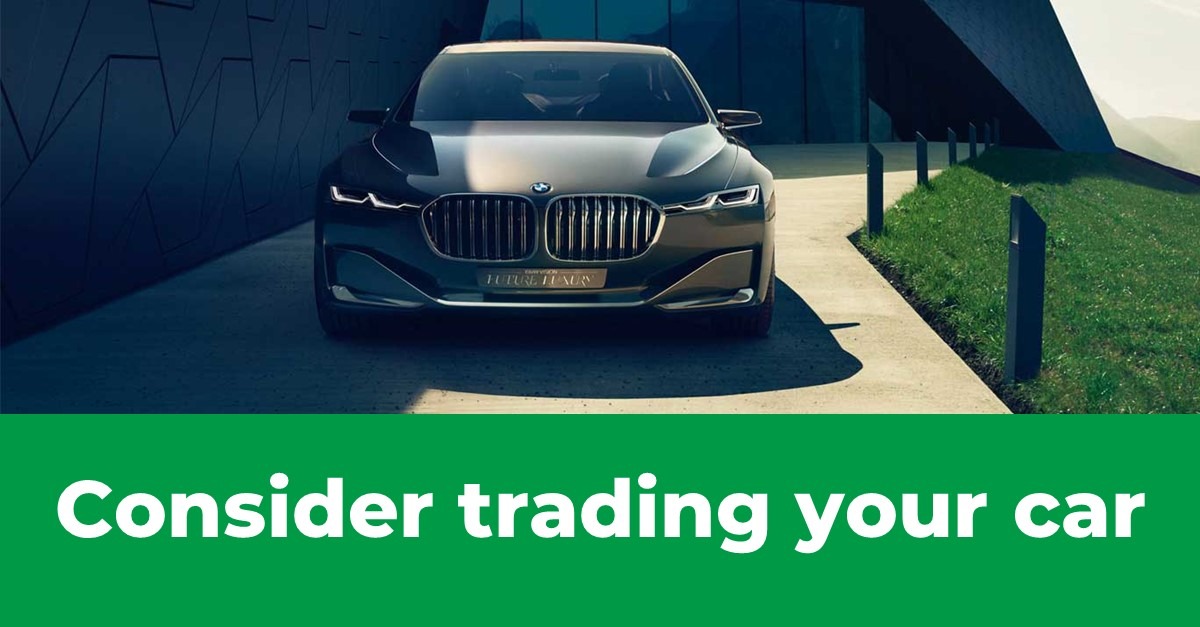 A growing number of dealers are willing to buy your used car without the option of trading it for a new one. Buying and selling of cars is their business and they will be open to negotiations with you if your selling price is reasonable.
Feel free to check around to find dealers who will be willing to purchase your car without the option of buying a new one. It is important that you consider more than one dealer in order to get the best value for your car.
3. Trade it For a New Car
This is one of the easiest ways to sell cars faster. With this, you can sell your used car and buy a new one at the same time, especially if the purpose of selling your car is to get a new one. However, the trade-in value may not be the best deal, as you may be giving up something in place of convenience. The dealer will probably be charging you for the troubles he is taking off your shoulders by this exchange.
4. Contact Online Car Dealers
There are a lot of online dealers in Nigeria who can link you to a buyer. However, it is better to contact a reliable online dealer that will not rip you off and can guarantee you the best value for your car.
As a car dealer, Cheki.com.ng easily stands out as one of the most reliable online platforms that can connect you with a buyer. Given its long history of connecting car buyers and sellers, it has grown to become a tested, trusted and reliable platform to sell cars. Below are examples of messages the brand receives from potential buyers: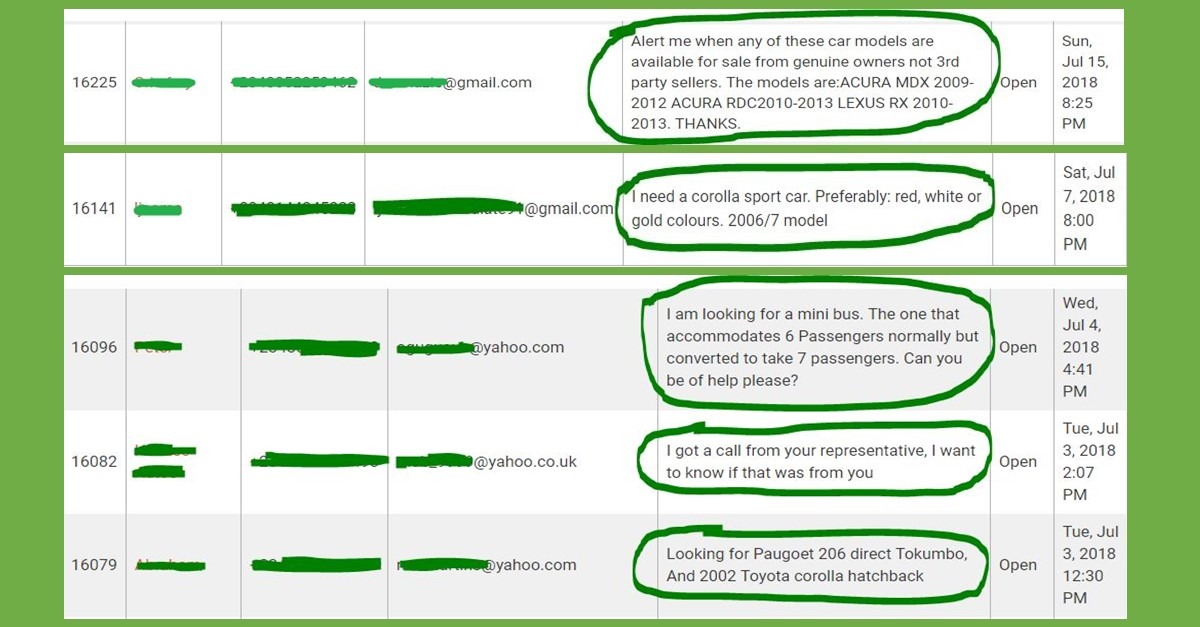 5. Ask your Mechanic to Scout for Buyers
Reaching out to your mechanic isn't as time-consuming as you might think. Don't forget that mechanics have a very strong network of car owners and potential buyers and they offer you an opportunity to sell your cars faster.
Car mechanics have, in the past, proven valuable in connecting car sellers and buyers in the business of selling cars. Your mechanic interacts with several car users who may be willing to change their current cars for one that they find more preferable. Luckily, yours could fit into their specifications; especially their budget.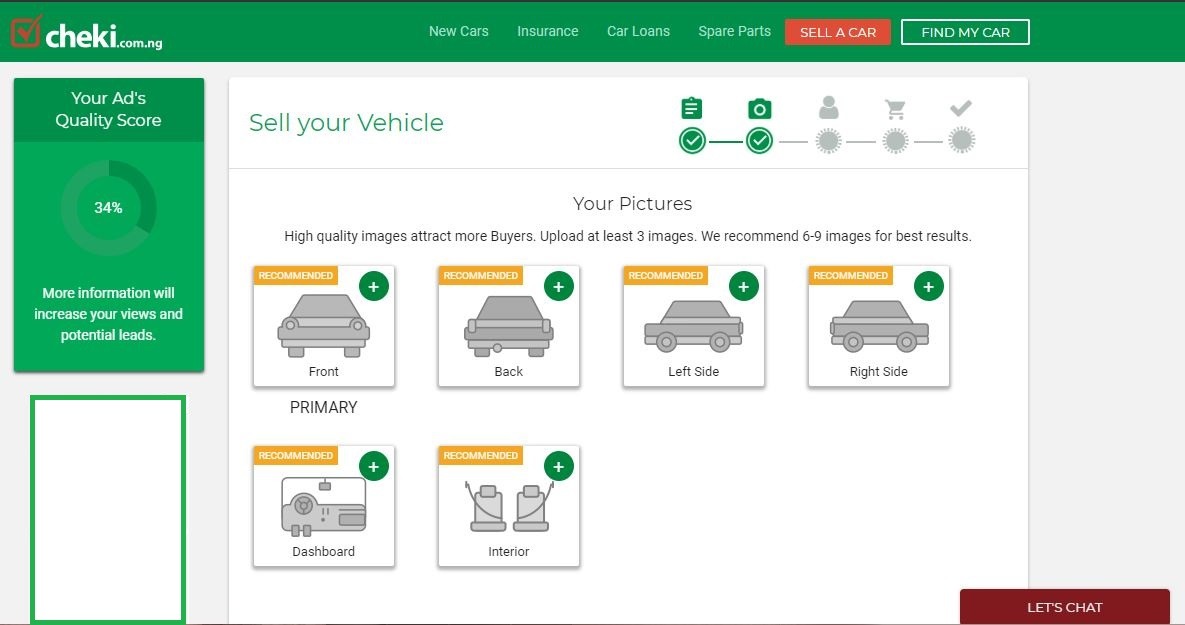 Final Thoughts on Ways to Sell Cars Faster
To sell cars faster, you must be ready and willing to really put your car out there. What this means is that you should explore not just one, two or three options. Rather, you should consider all possible channels open to you. For instance, there's nothing wrong in listing your car or a trusted platform for car seller and buyers and having the same car posted on the platform's Facebook and Twitter pages for additional exposure.
In addition to these, stick a 'For Sale' poster or print out on the car and make sure your car is in prime condition for inspection and an actual sale.
(Visited 2,822 times, 1 visits today)